My son and I went out for an evening round of disc golf. It was really nice weather without much wind and a nice temperature.
I ended up winning but it was close. My son was having some issues with putting. Usually he does a lot better than I do at this. He sank one putt from around a hundred feet tonight though, which was great.
On hole eight he ended up putting the disc into the river and had to go fish it out. I thought about posting a picture of it and he was alright with that but I feel like a bit awkward doing that.
Here's a picture of where my disc landed on hole eight: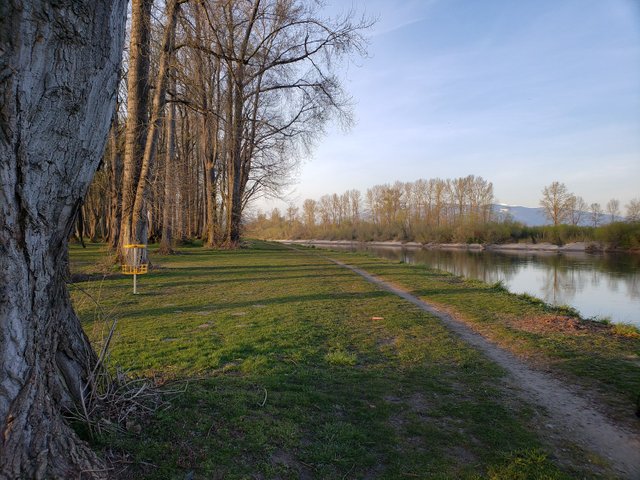 I could not make a birdie from here, this goes to show you bit about how my putting skills are, lol. Sometimes I can make it from this distance though.
You can see how close the river is from the basket. If you are not careful a right hand forehand flick can easily fade into the river.
Usually you can get it back from here because it is pretty shallow.
It is nice to get outside. They are allowing people to get outside for exercise or essential activities around here, so long as you are not within close distance to someone outside of the family.
---
Thanks for reading! I always value your support and comments. The pictures were taken by me with my Galaxy S9+. Text and graphics copyright lightsplasher & litesplasher.
---


7317

Daily Activity, Golf, House Chores