For some reason this morning I was thinking about going down to the disc golf course and looking for my lost Daedalus disc. I think I lost it about a week ago or so.
To my surprise my friend texted me with a picture of the disc. He said he was going to hold it hostage if I didn't meet him for a round of disc golf, lol.
When I met up with him he explained that another friend had found it on the course yesterday and gave it to him. The disc has actually been trading around some between us and the three of us have all been throwing it at one time or another.
It has been a favorite of mine but I don't think either of the my other friends liked it all that much or could throw it well. I was very happy to get it back.
We ended up playing 37 holes of disc golf this morning. It was a lot of fun and I scored about my usual for the course. I only threw the Daedalus one time because I was still a bit worried about losing it again.
I posed the Daedalus on this tree for this picture out on the disc golf course: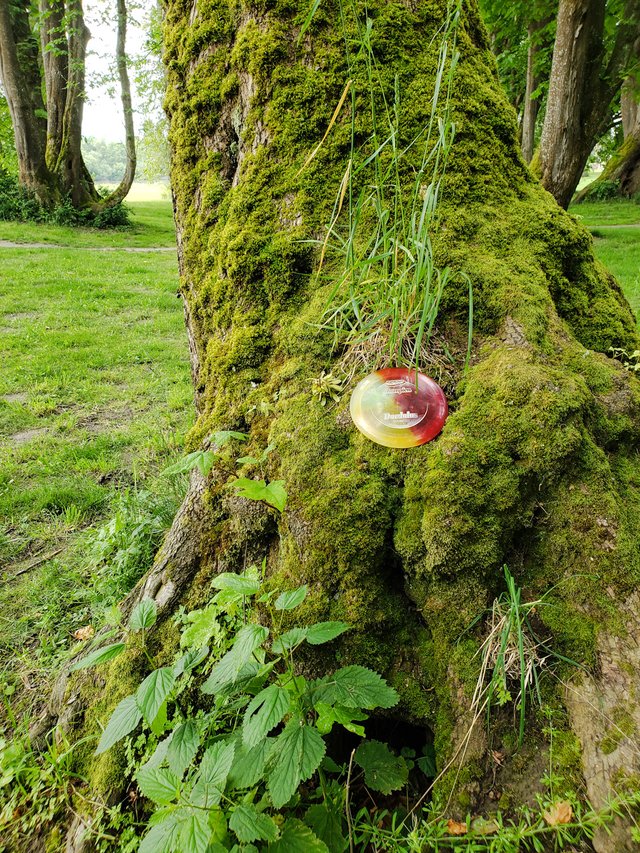 It was just starting to rain a bit after the rounds were over but I stayed dry on the e-bike ride home. This afternoon the rain soaked things down pretty well. Things stay nice and green so that's nice.
Snails love it and travel around a lot in this weather.
This is a different looking snail shell color for around here. Most of them are brown or black and yellow. This one is mostly on the yellow side: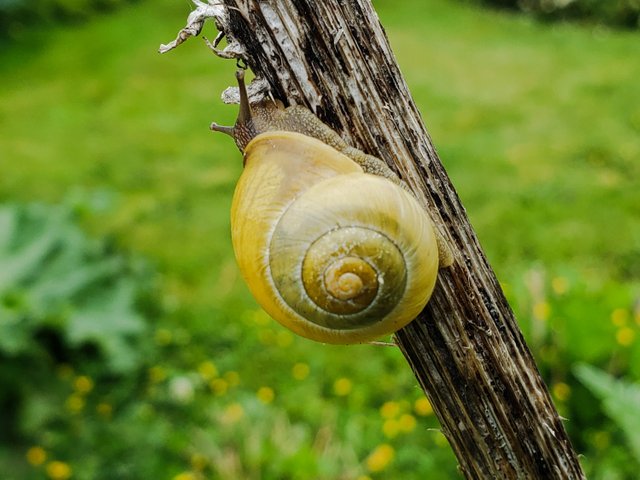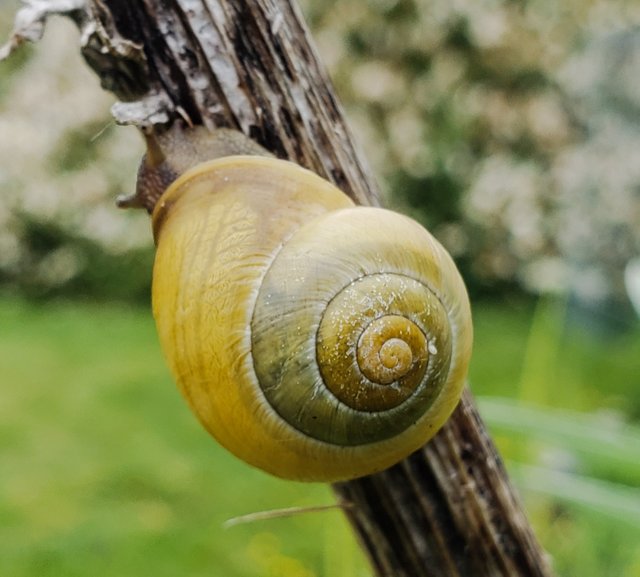 ---
Thanks for reading! I always value your support and comments. The pictures were taken by me with my Galaxy S9+. Text and graphics copyright lightsplasher & litesplasher.
---


11595

Cycling, Daily Activity, Golf, House Chores