Most of my steps today were from mowing the lawn and walking the puppy around. He's not yet at the age where I can take him out for longer walks but soon I think he will be ready. Right now he is more interested in biting the leash.
Here's a couple pictures from today:
Tonight's dinner in preperation: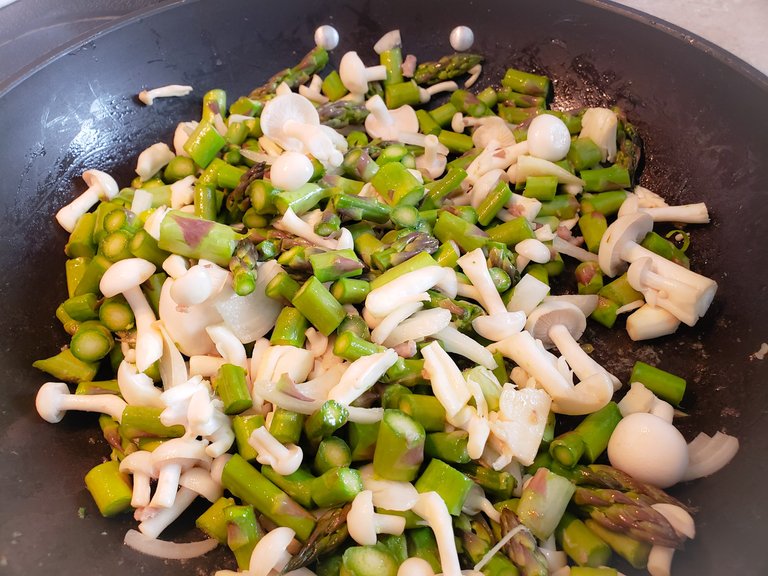 Tonight's dinner ready to eat: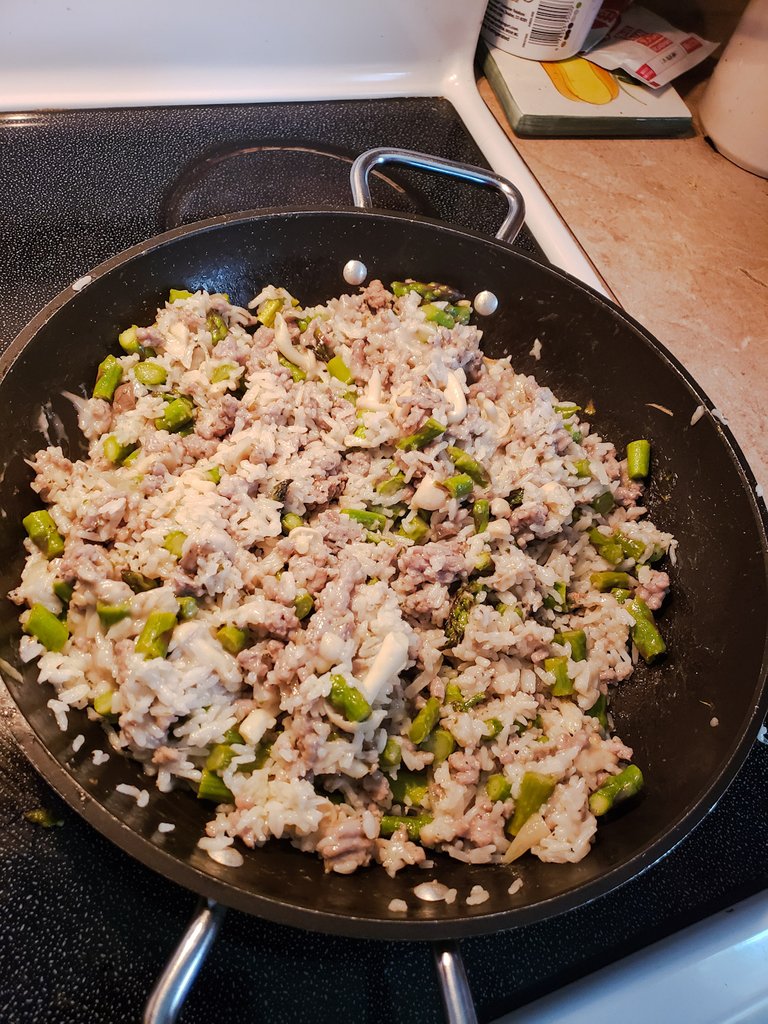 The asparagus and mushrooms tasted really wonderful. None of it was from our garden but maybe next year the asparagus will be ready to harvest.
---
The Raspberry Pi computer is shipped and making its way slowly down the coast. I can't wait to get that all setup and see how well it will work for minting coins and doing trading.
It sounds like it should be pretty easy to get it all working. I'd like to see if the Komodo AtomicDex desktop software will build on in it. I'm planning to run that on Ubuntu Server and show the GUI on my other desktop workstation.
Linux lets you do a lot of fun stuff. I'm running close to maxed out on memory on my main desktop machine and running the 8 gb Pi computer should let me do some more stuff without having to upgrade the memory on my main system. It uses less than fifteen watts of power and was a nice price.
---
Thanks for reading! I always value your support and comments. The pictures were taken by me with my Galaxy S9+. Text and graphics copyright lightsplasher & litesplasher.
---


6009

Daily Activity, House Chores, Yard Work