Un placer saludarlos estimados lectores, hoy como mi hermano tenía guardia lo lleve a su trabajo, como hay que rendir la gasolina aproveché para hacer unas compras de alimentos, luego pasé por la oficina donde trabajo que queda en la vía y aproveché para bajar algunas películas para así hacer más fácil la estadía en casa.
La fotografía es la entrada del hospital de El Tigre, donde se puede apreciar la poca afluencia de personas, así están mayoritariamente las calles, la gran mayoría cumpliendo la cuarentena social y los que salen por ser trabajadores de sectores priorizados o para comprar alimentos lo hacen con sus mascarillas.
Sigamos cuidandonos y la prevención es nuestra mejor medicina.
---
>*A pleasure to greet you, dear readers. Today, since my brother was on duty, I took him to his work, and since we have to give up gas, I took the opportunity to do some shopping for food, and then I went to the office where I work, which is on the road, and I took the opportunity to download some movies to make the stay at home easier. The picture is the entrance of the hospital of El Tigre, where you can see the little affluence of people, so are mostly the streets, the vast majority fulfilling the social quarantine and those who leave because they are workers in priority sectors or to buy food do so with their masks. Let us continue to take care of ourselves and prevention is our best medicine.*
---
Que Dios, el éxito y la alegría siempre les acompañe.
Venezuela tierra de paz
La fotografía utilizada es propia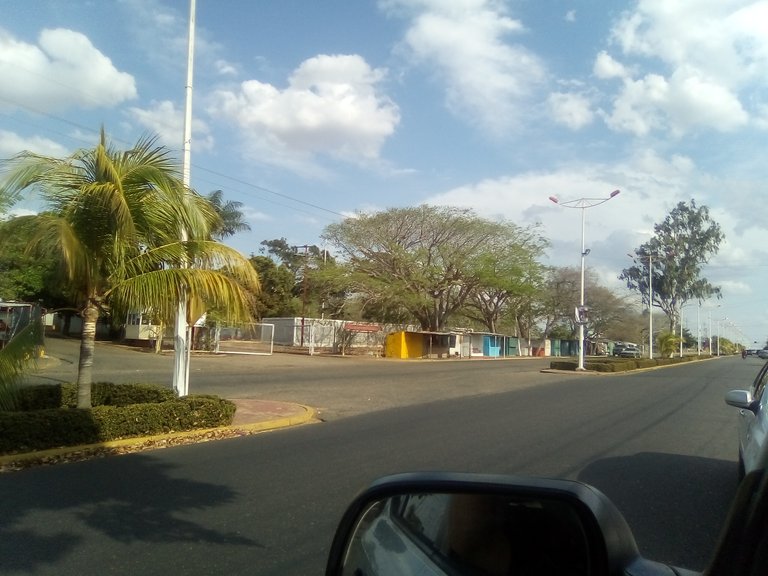 7451