This little boy helped a helpless livestock.
---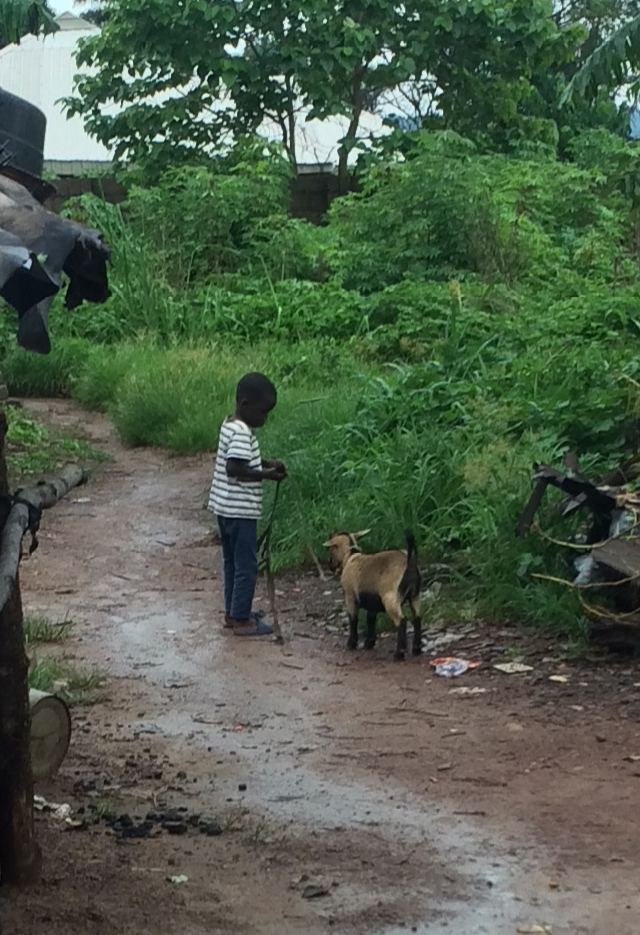 On my way to one of my nearby gardens, I found this little poor boy so early in the morning trying to help a lost goat back home. I patiently observed him and was touched by his compassion and care.
On their way, he waited for the goat to pick grasses, he also guided it from picking people's crops.
They made me to change my route till we approached their little hut.
When I ask the neighbors, I came to understand that the boy is a son of a local farmer in that neighborhood.
He found the lost helpless animal that early morning and decided to take her home to her owner.
Kindness is one of the ointment that heals, our world needs it, what of nature and animals, don't you think they need kindness as much as humanity? Yes they do.
I followed suit with the little boy today, I tried to apply kindness to people that approached me today.
Thanks for coming around. My Actifit count couldn't get to 10k, reason being that today is Sunday, which means less activity for me.
Remain awesome!
Max



5445

Daily Activity,Gardening,House Chores,Walking