Against all odds, Please reach out!
---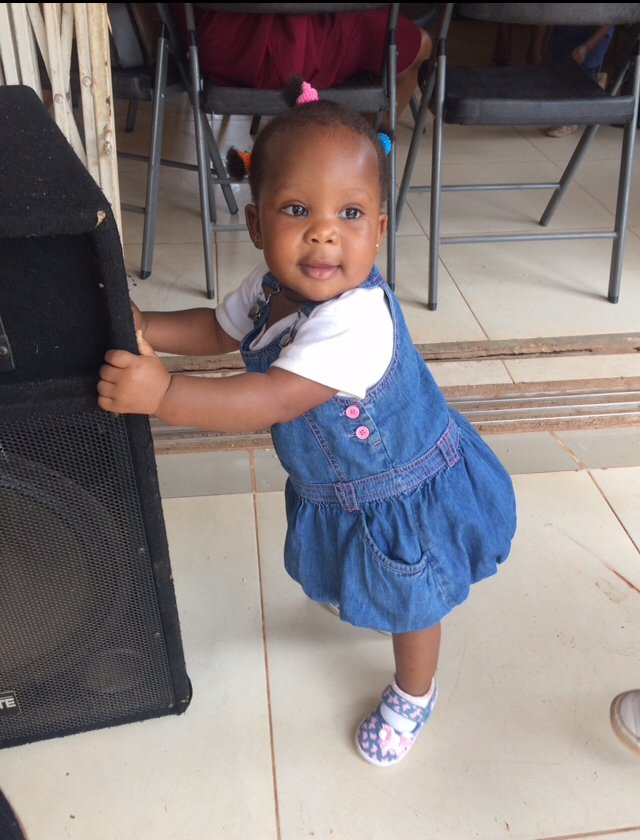 I'm glad to share my Sunday activities with you, but permit me to as this little question as it'll serve the base for our discussion.
When is the best moment to reach out to others in need?
This question got to me as I set out to watch some clips and photos from our Apostle and parishioners in Venezuela 🇻🇪 who are starting an outreach for the needy in Venezuela.
For me, I think that the best time to reach out is NOW just as they're doing! Many may choose to reach out to others when there's comfort and abundance, but that's not the best moment to reach out.
I'll come back to this but let me throw little light on my Sunday activities. Well, Sunday is more of my visitation day, but right now in my country, we don't visit much considering the situation at hand.
The picture above is my little daughter at our fellowship today, we do not attend big church, rather we do have fellowship from house to house of our believing neighbors. We also have a place where we do gather together when it calls for such.
Today we had a meeting, very few we were that fellowshipped together today, we sang hymns, prayed, had communion and shared the word. We also contributed for the poor among us.
Work in Venezuela 🇻🇪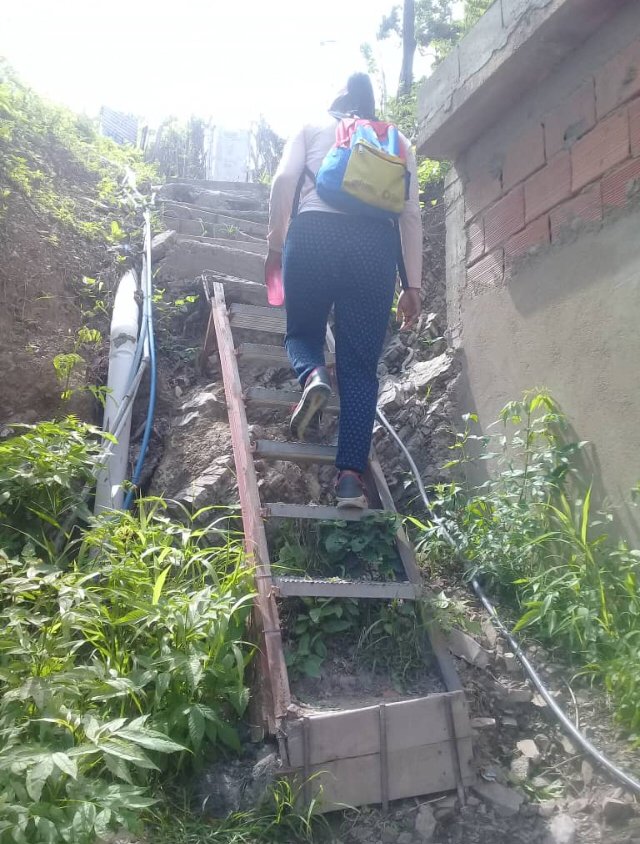 We're in such a time when the heart of many are failing them due to manifold trials, hardship and sickness in our world. It's such a time when it can only take the spirit of Christ for one to extend hand of help to others; it's norm for people to give out of their surplus, but it's rare for people to give out of their lack.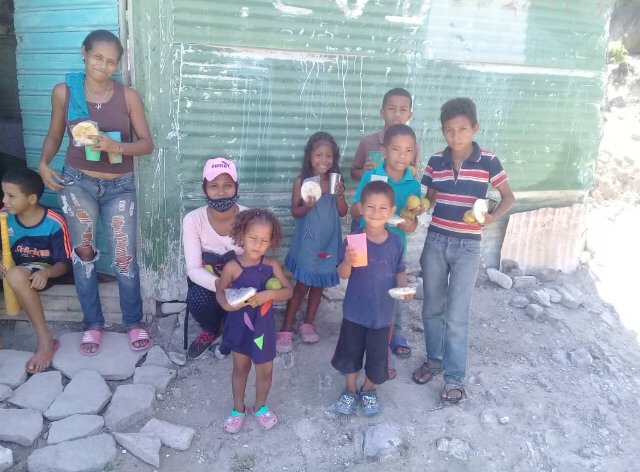 But God's word is still calling, and we should give heed to his calling for love. Thanks for brethren at Venezuela who are out there touching lives.
Maybe we should see something from the scriptures that may encourage us in listening to the voice of direction and instruction from the Lord, as well as acting in faith even at this perilous time.
1 Kings 17:8-16 (NKJV)
Elijah and the Widow
Then the word of the LORD came to him, saying, "Arise, go to Zarephath, which belongs to Sidon, and dwell there. See, I have commanded a widow there to provide for you." So he arose and went to Zarephath. And when he came to the gate of the city, indeed a widow was there gathering sticks. And he called to her and said, "Please bring me a little water in a cup, that I may drink." And as she was going to get it, he called to her and said, "Please bring me a morsel of bread in your hand."
So she said, "As the LORD your God lives, I do not have bread, only a handful of flour in a bin, and a little oil in a jar; and see, I am gathering a couple of sticks that I may go in and prepare it for myself and my son, that we may eat it, and die."
And Elijah said to her, "Do not fear; go and do as you have said, but make me a small cake from it first, and bring it to me; and afterward make some for yourself and your son. For thus says the LORD God of Israel: 'The bin of flour shall not be used up, nor shall the jar of oil run dry, until the day the LORD sends rain on the earth.' "
So she went away and did according to the word of Elijah; and she and he and her household ate for many days. The bin of flour was not used up, nor did the jar of oil run dry, according to the word of the LORD which He spoke by Elijah.
Men and brethren, it's time we move outside the city's gate to meet with Jesus. And on that day, many will ask him and say, "when did we found you hungry and gave you food to eat and naked and we clothed you?" And the Lord will answer and say, "when you did it to these little ones".
Thanks for acting in faith today!

This report was published via Actifit app (Android | iOS). Check out the original version here on actifit.io




7889

Daily Activity,Walking,Hiking,House Chores,Jogging,Photowalking,Shopping