Harvest is here, we're harvesting and preserving our maize for future sales.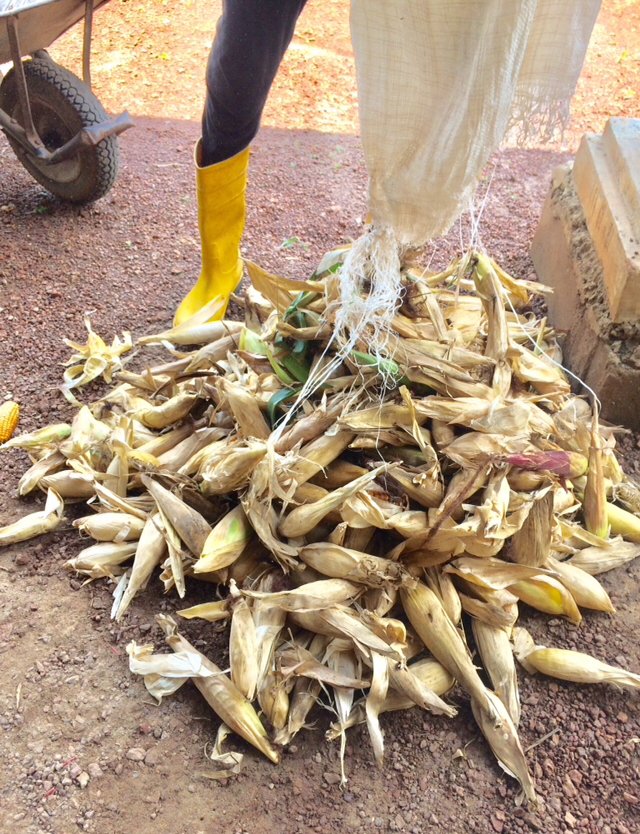 Harvested maize at my compound
Welcome to my blog. Glad you're here to witness my life as a farmer. For sometime now, I've been busy with my farming activities.
My life has turned significantly; all manner of positive vibes since this lockdown. For me, I turned the lockdown to work on my favorite and I'm enjoying the proceeds of my decisions.
One thing that farming has done for my is that it has created a community of friends all around me. If it were to be money alone, I wouldn't have acquired this much to spare.
My family is happy because we're fronting smiles in other people's faces through our labor.
I went to my farm today as usual, this time, I harvested some bags of dried corn with a few fresh ones.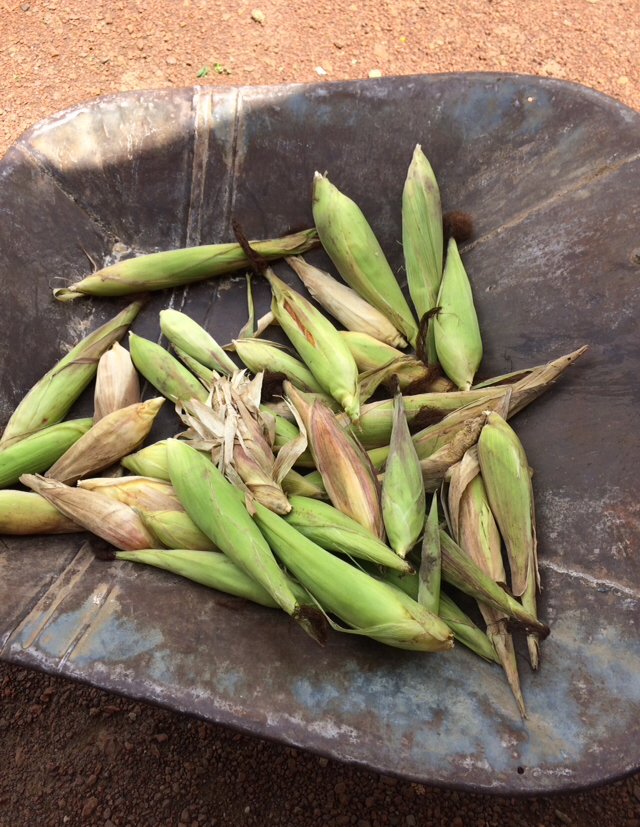 Few fresh corn in my locally made barrow
We're living in an environment devoid of good economy, this has resulted in us doing many things for ourselves. I don't want to deviate from our discussion, but something like that barrow is locally made my poor artisans who I've identified with bigger dreams.
These man are men with high skills but lack sponsorship and support. The quality of their products surpasses international standard. They are making barrows from scrapped fuel tanks, and the quality of their products could last up to 40 years if well maintained.
I bought more few barrows from them few months ago for my farming activities at the rate of $35.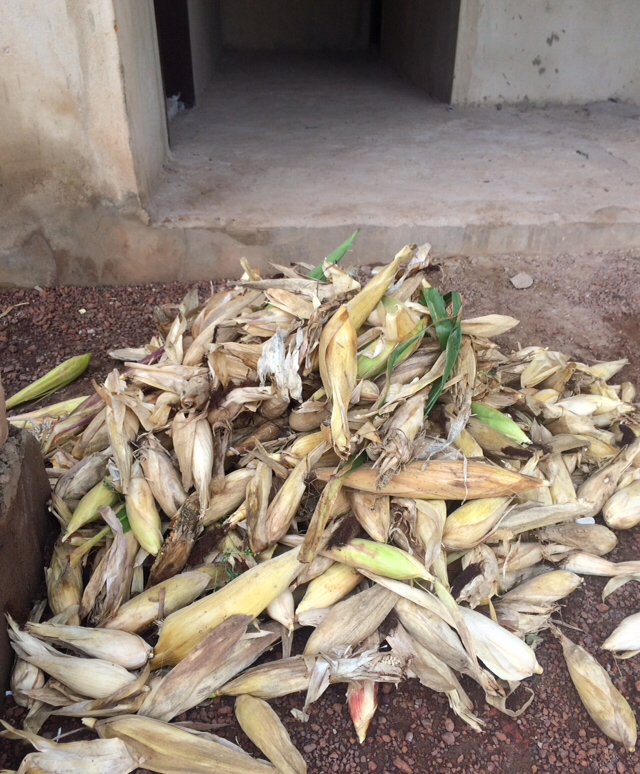 Dried maize ready to be preserved
Maize is very easy to preserve, and when well preserved, it could last for several years with spoiling.
After conveying those maize from the farm back home, the next is to remain the back, after removing the back, we spread them under the sun to dry very well. Maize if not well dried may not last for a longer period before its rotting.
After drying them under the sun, we now put them in airtight containers. With this process in place, our dried maize may last more that 2 years.
Food security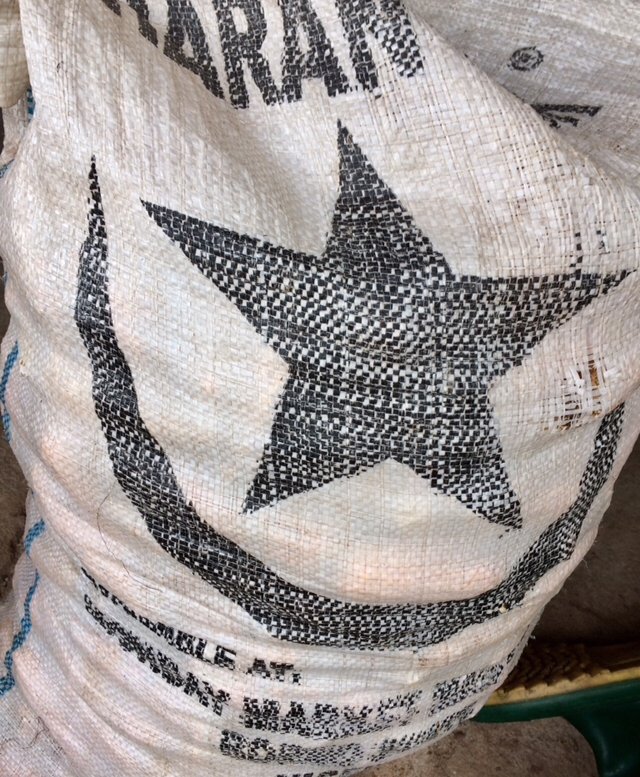 Bags of corn secured today.
We're able to secure few bags of corn today. We're as well holding then for now. Selling them at this harvesting period may not yield much returns.
We need good returns because we do pay people who helps us in our farming adventures.
We recycle ♻️ these for compost manure to be reused in maize farm
I try as much as possible in curtailing wastage from my farm produce. I try as much as possible to see how every non useful things could be utilized. This has led me to start using corn-fronts and other dirts from the maize for compost. I do this by packing all of them at a place and start processing them accordingly until they broken down as manure.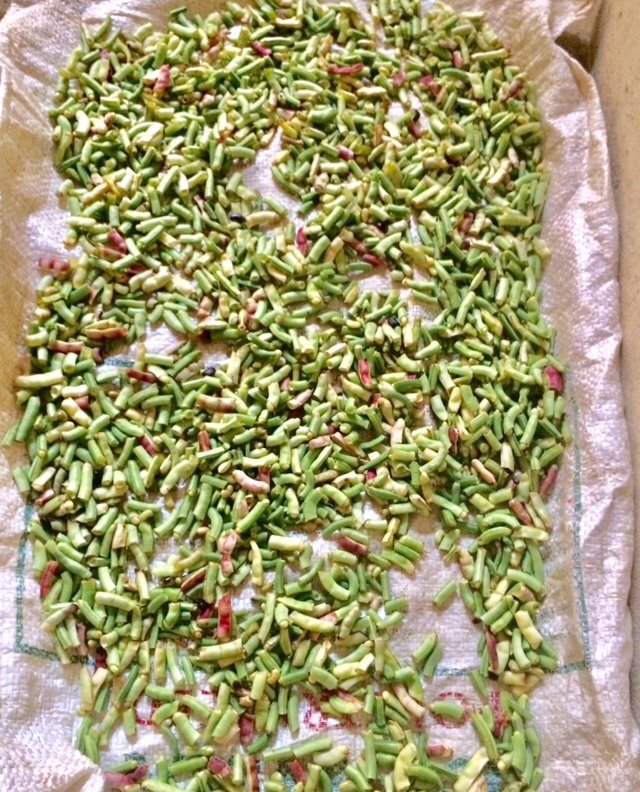 Cowpeas under the sun for preservation
During my time at the farm, though I went for maize, but I couldn't overlook my green cowpeas. I also gathered a few buckets. Harvesting without allowed them to turn brownish and probably dried means that they should be consumed fresh just like the green bean that many of us are used to.
I gave out some of the cowpeas to my extended families and breakdown the remaining quantity in smaller sizes for fast drying.
Things are really getting tougher in my country because of pandemic and associated lockdown. There's no money anyway, it's only corrupt politicians that doesn't feel the suffering and cries of the poor.
Food security in West Africa is paramount now! And I encourage everyone especially farmers amongst us to seat up and push further to see that we do not end up in famine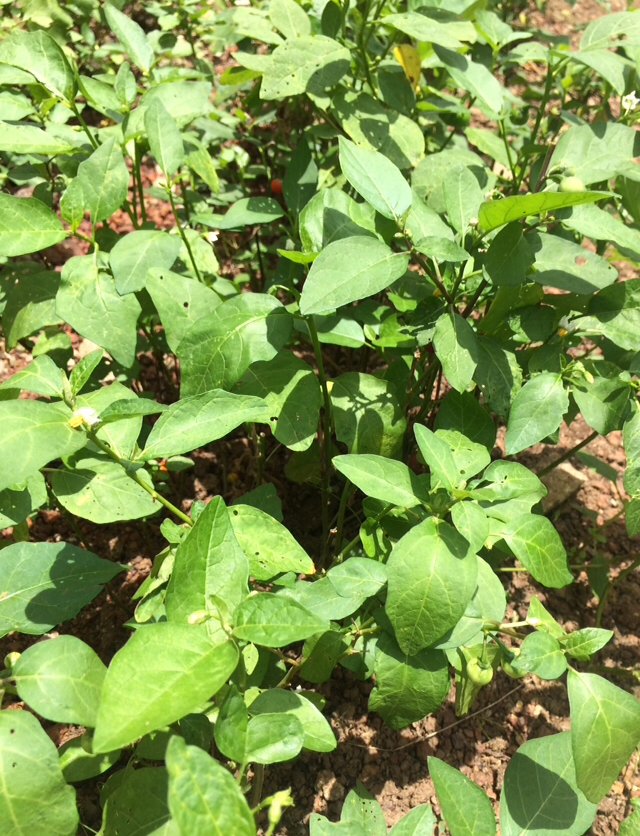 Another variety of vegetables at my compound
Another important area that I'm working hard to secure is as it relates to vegetables. We have this time of the year that is known as dry season; in it, we do experience high level of malnutrition and death due to dryness, lack of water and vegetables. So I've gone ahead preserving vegetable seeds that I'll cultivation in such ugly times.
Sustainable irrigation system for dry season cultivation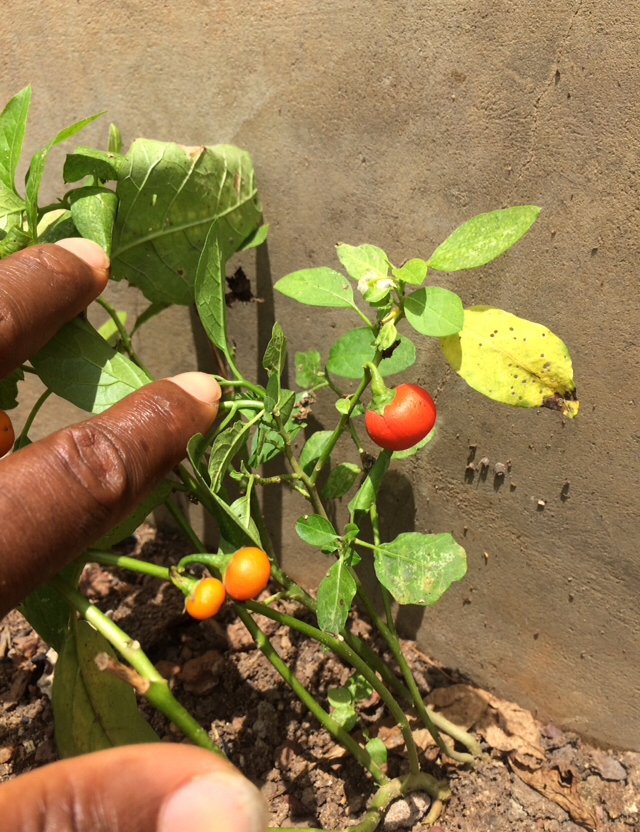 Ripped vegetables seeds for dry season cultivation
The picture above is a view of vegetable garden at the back of my house. I intentionally left those seeds to get ripped so that I can reserve them for dry season vegetation.
My greatest challenge right now is on how to provide enough water to enable me to apply either irrigation system or manual watering of the garden during dry season.
Well I've putting up a business plan that could take care of that if am able to find sponsor/s.
I'm seriously in need of people who will assist me with a few thousands of dollar loan ($3000), for my Bore-well project in my poor community. of Ugwogo. If you're willing, or care about this project, please let me know so that I can release the business plan to you for evaluation.
Thanks and remain a world changer!
---
Note: pictures used are mine and original, purposely snapped for this article.
Yours Max.

This report was published via Actifit app (Android | iOS). Check out the original version here on actifit.io




7649

Daily Activity,Gardening,House Chores,Shopping,Walking