Yesterday was one of those days where nothing seemed to go right. I woke up in a bad mood and things were just going downhill from there.
I dont know why but I just couldnt shake that bad feeling that made everything shitty for me.. So I figured why fight it when I could just drink it away! 😂🤣😂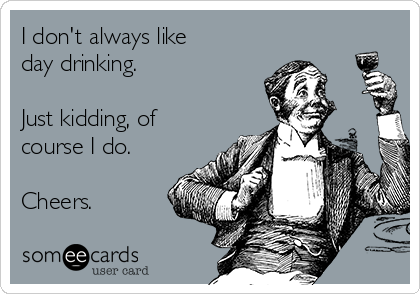 So I started day drinking around noon. It only took one drink and I was already starting to feel better. In fact, I actually got more productive after the first drink!?!
So I gave all 4 of our animals baths while i drank my next 2 drinks 😁👍
Ill tell you what, i was feeling pretty happy after that LoL. I love it when a plan works out! This kind of thing usually doesnt HAHA.
Anyhow, now im hung over hating life again lmao, so i guess i just traded one shit day for another. Oh well, thats life i guess..
Take care friends!



6942