Blog Actifit February 29 2020 Freiburg Kts/Suzi
Todays malarkie!
Woke up early and as the sun shone on my face and went to the city for 9.30am. Even though it was a sunny day it was freezing in the shade. Tina past and said Hi with her punky mate and they went to sit in a different place. Everyone got paid today, the taxpayers got their wages and the unemployed got the benefits, and I had enough to get some weed and to save a bit for spain. Theres not much hope in earning money in south spain so I will be making the most of it tomorrow aswell.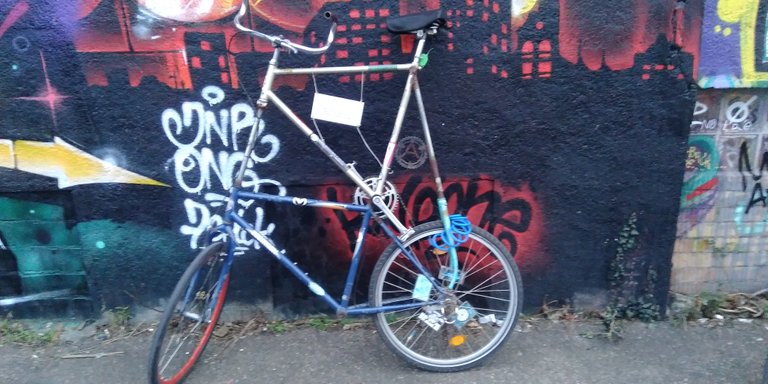 I met someone I used to live with around 4years back up north Germany whilst sitting. Really insane, a guy walked past, stopped and then removed his glasses and then I recognized who it was!
We caught up and later met at a park to smoke.
I left the KTS as the place was empty tonight and its understandable that I wouldnt be staying there completely alone.
It took me an hour because my rucksack fell down a flight of stairs and pierced a hole in a liter of water which as I went to load it onto the bike I noticed things were wet.
Close up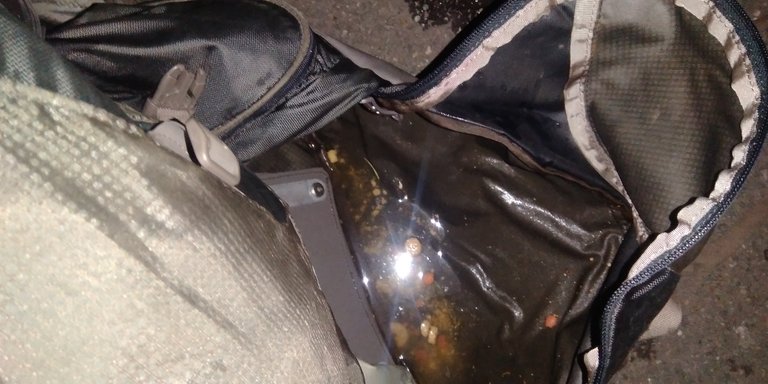 After re-organizing my things, it started to rain but my waterproofs were soaking wet from the water, and then I realized that the bike rack wasnt even stable anymore and had lost 3 out of 4screws and it couldnt be used at all. I had decided to go find that English guy Same at a place called 'Suzi' go and check it out and stay the night.
I got there and didnt realise that its over 1500m2 consisting of a row of huge appartment type buildings and then its filled inbetween with wagons and buses.
As I saw the first part of it from the street, I ended up having a shouting conversation with some people upon the attic floor smoking from a window, asking if they knew Sam and if not, if theres a guest room.
This was the easiest way I could move it all..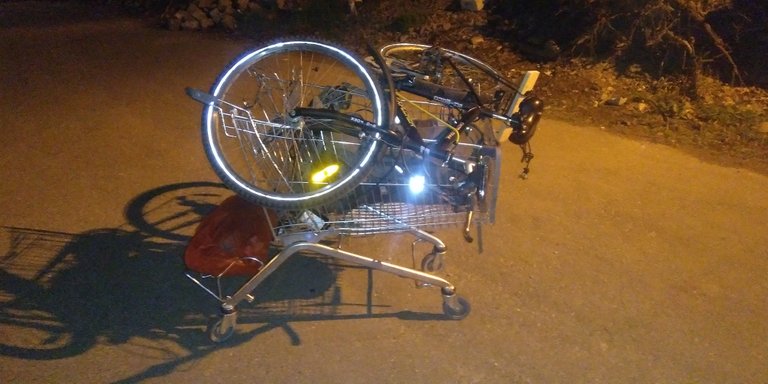 The guy said he had room for me up there and said that I should go around the side of the building and he would come down.
I went around but got stuck and a bit confused at oneof the entrances and someone started to talk to me. After sometime I realised it wasnt that same guy and I was on the wrong side of the house!
I missed that oppertunity, and went inside to catch the last song of an acoustic street band, and as I looked over to the bar, I saw the guy I met earlier in the street working at the bar 😝
The micro concert was over and by that time i had drank a couple of liters of beer and was quite wasted already when an Italian guy came to socialise and smoke some of the joint I made. After a short discussion, it turned out that he wasalso very familuar with the village I'm heading to in Spain.
He offered us all to go back to his place and said as his wife wasnt there I could sleep there, but then someone suggested we could go play pool. He went to check if it was ok that we went down to the basement a few blocks away and came back to tell us we could.
There was a few wasted Antifa punks there and we drank more beer and played pool. The Italian went home as he was tired and at 7am I made my bed in a quiet place and slept a few hours.
Nearly didnt get to post this cos of the hangover 😝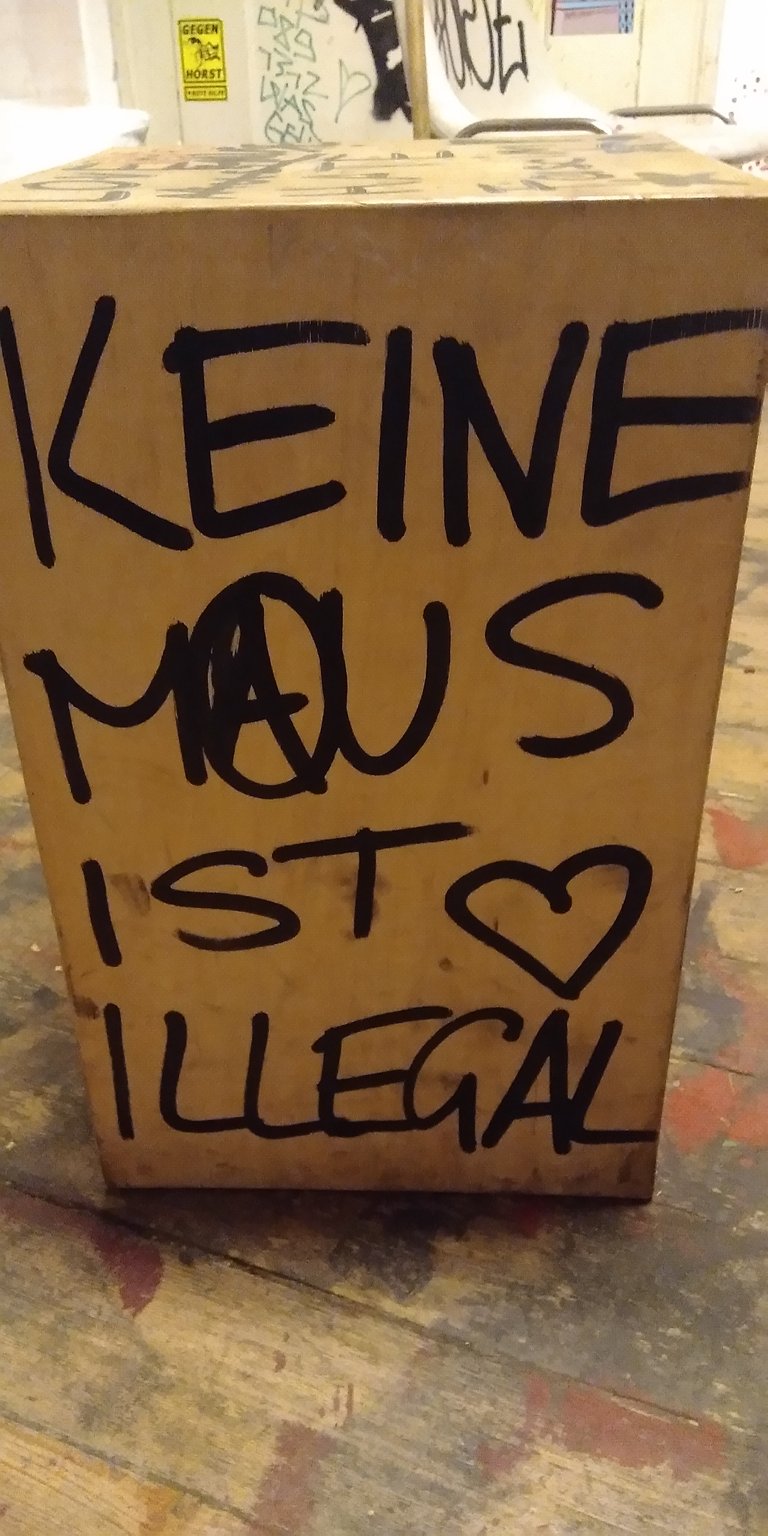 No Mouse is Illegal
On Sunday I get a ride to Barcelona and with some stranger who also I have connections with from north germany, the same town as the guy who walked past on the street.
I live the syncrinicity that happens wen Im moving around!
Big love!



17979

---
---