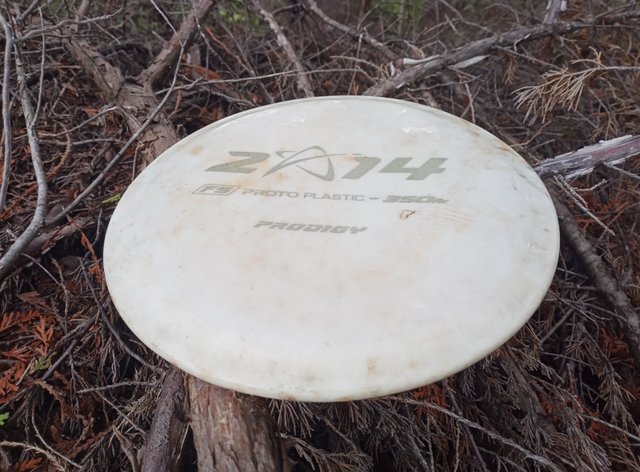 I surveyed the frisbee golf course on the property yesterday, picking up any wind blown items along the way - the weather's just about right, it would be an extreme game with the wind.
We use the orange plastic fencing around the tree as a goal mark - not exactly official frisbee golf baskets. With these goals, if the frisbee touches the fencing, then it's good.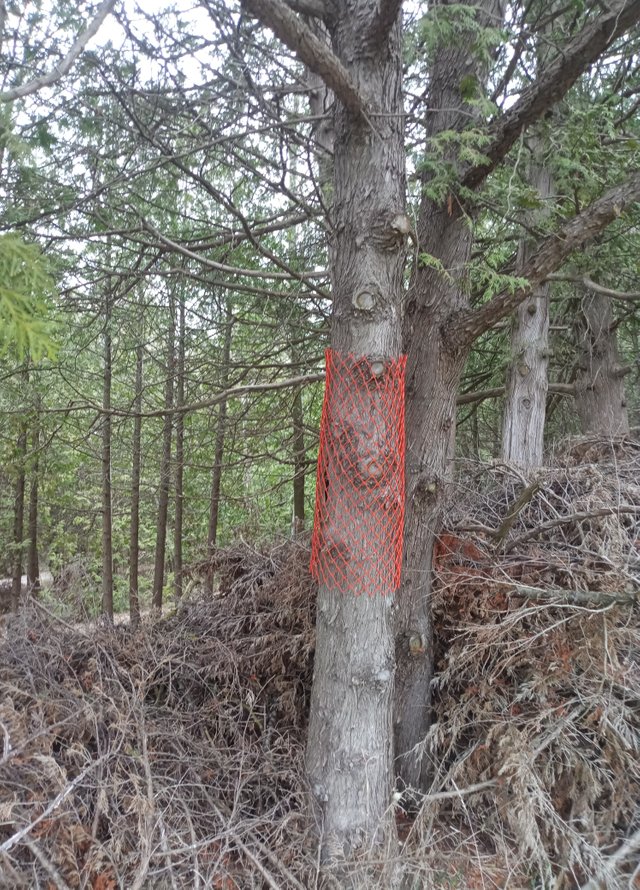 There are 8 frisbee golf holes/goals on the 3.5 acre course from last year, I'll be adding more soon. A quick throw at the Target range, I'm a little rusty.