Late this afternoon I went out for a 15.95 kms run. With it being non-daylight-savings time (what I call Winter time) now, it got dark while I was out and the Botanical Gardens were closed on the way back so I had to detour the route. I don't normally go out for a long run so late but I had a couple of beers on Friday night so didn't fancy going for a morning run. We had a late breakfast and a late lunch. By the time I'd waited a while for my lunch to settle it was almost 5:30. Oh well.
It was STEEM-power-down payout day today (my fourth), which I converted to HIVE and powered up. I was slightly bummed that the HIVE price made some big moves up in the last day or so, meaning I got less HIVE for my STEEM. I think the reason for the move is that Friday/Saturday is the most popular day for people swapping powered down STEEM for HIVE. I thought about holding in BTC for a couple of days before swapping but my thinking was that if powered up to HIVE I'd make more from engaging here for a few days than I'd have got if I waited. Anyways, I'm really enjoying powering down STEEM and having these free internet moneys rolling in!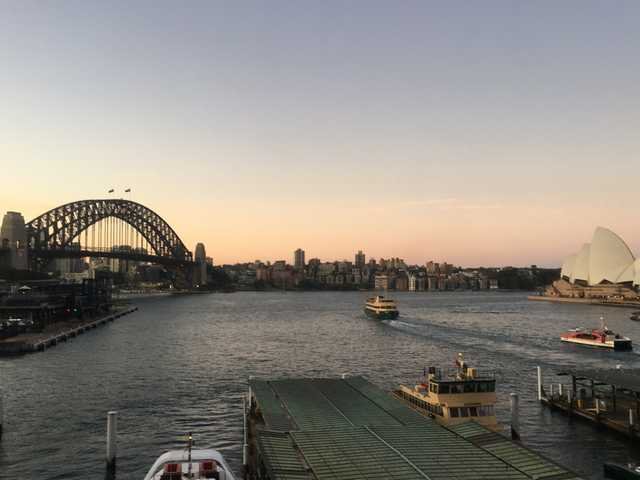 View of the harbour from on top of the Cahill Expressway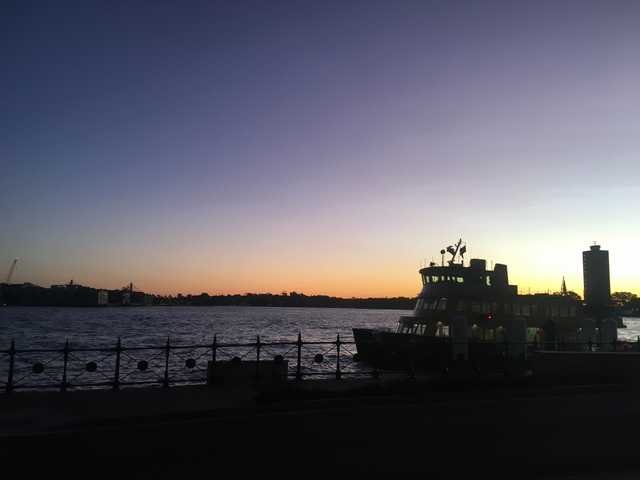 A ferry near Luna Park on the north side of the harbour under the Bridge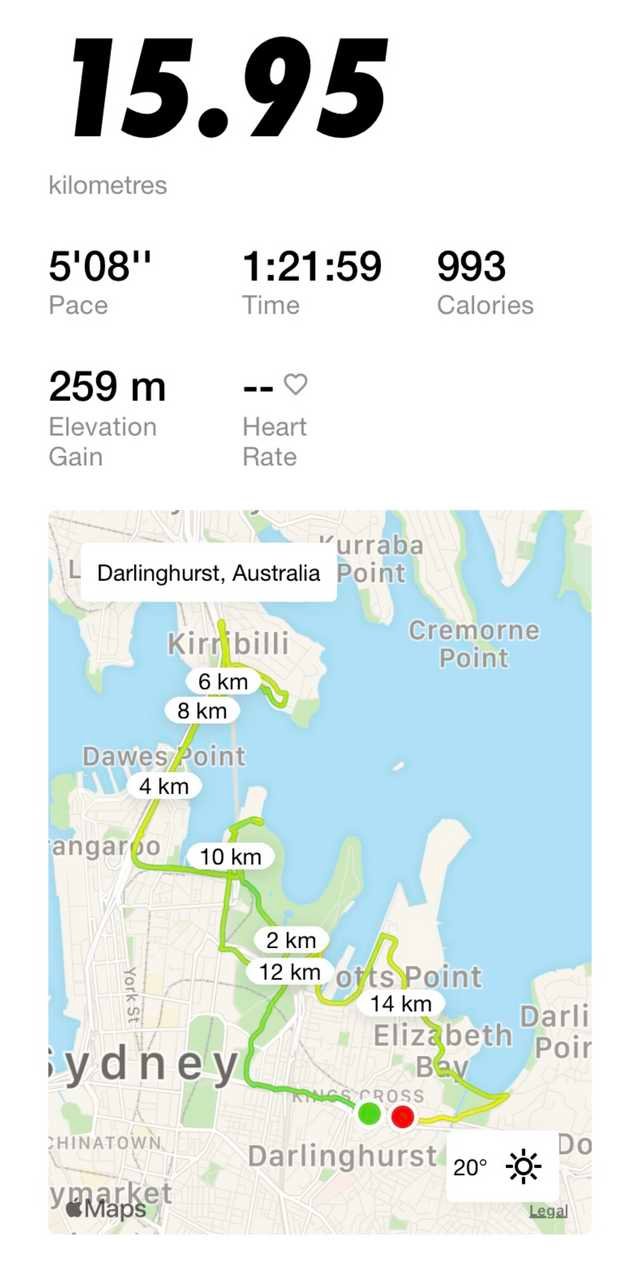 This evening's run - I worked just as hard making this image as I did running! About six months ago an update to the activity tracking app I use meant that I could no longer screenshot my run map, time and distance on my iPhone 6s. I had to put this together in Canva from two screenshots.



19257