Today I went for another longish run - my usual route over the Harbour Bridge and back and around Woollomoo, Elizabeth Bay, Rushcutters Bay and Darling Point. Unfortunately I didn't go for a mid-week run this week as it was raining on and off the days I worked from home. My pace for today's run was slightly better than recent efforts so I guess my decision to stay in the 18-20 kms range for a month or so to build up strength and stamina is paying off?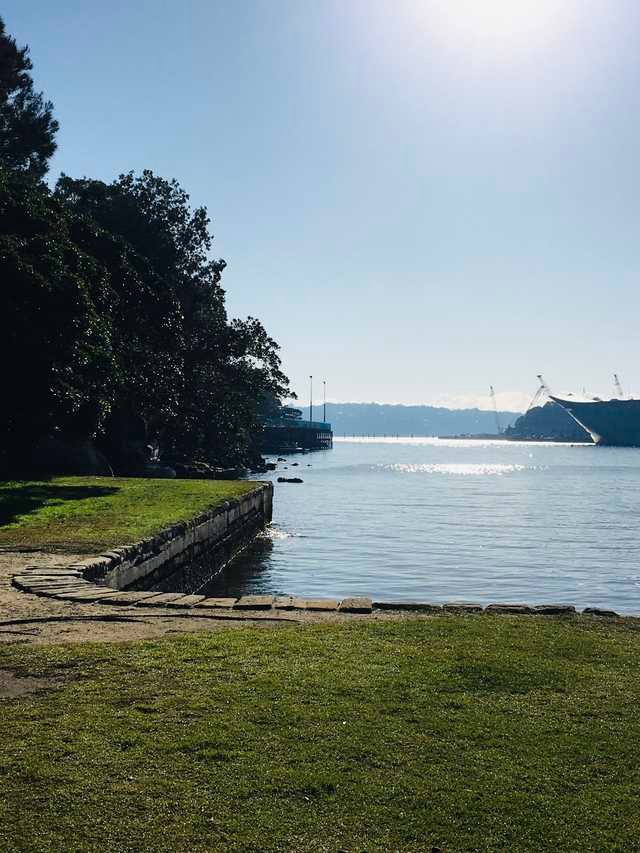 Nice spot in Woolloomooloo along my running route, great for picnics.
We went out for a late-ish lunch to a nearby place called Pizza Fritta 180. This place makes pizzas similar to calzone and deep-fries them at 180 degrees Celsius. Yum! We also went out for lunch yesterday because restaurants have just started to open up again. Our state government continues to relax the lockdown laws, with a round of announcements on Friday. Restaurants are now allowed to operate with 10 or fewer patrons. It felt pretty strange sitting down in an establishment to eat (in a good way!). These latest announcements didn't include anything about schools so for the time being we will continue with the one day a week phase.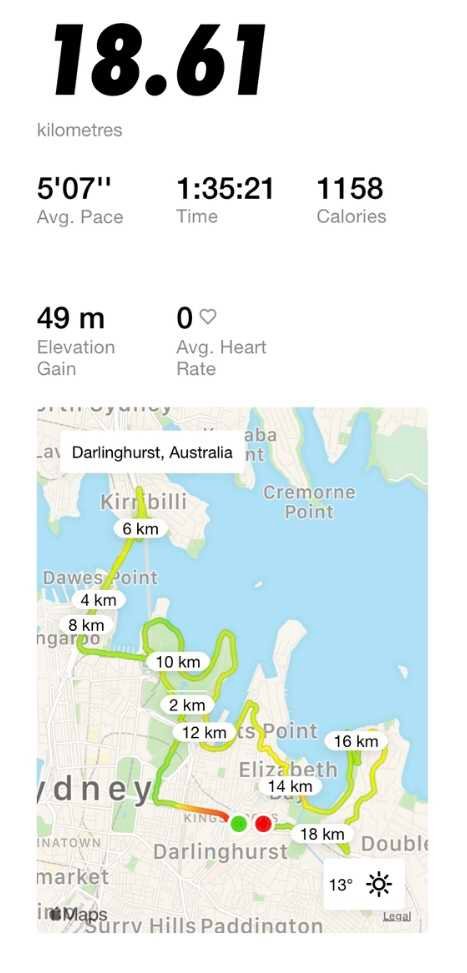 This morning's running route. My phone battery held out today!



22271