The announcement from the state government came earlier this week that all schools in NSW will be back five days a week starting next week. The plan unveiled at the beginning of the school term (four weeks ago) was that there would be a phased approach to returning students to school five days a week - phase 1, students attend school one day a week with half-class size; phase 2, two days a week; phase 3, five days a week with social distancing; phase 4, back to 'normal'. Apparently things are going so well that we're skipping phase 2. Phase 3 (they're not calling it that now!) is happening on Monday!
That means I'll no longer be able to do my mid-week long runs. Sigh. It was one of the few bright spots of this COVID-19 FUD period. I feel fitter now than I have for ages so something good has come of it.
For today's long run I ran to Vaucluse and included a little detour around Point Piper. I felt pretty good for most of the run. I timed it pretty well as it bucketed down with rain not too long after I got back.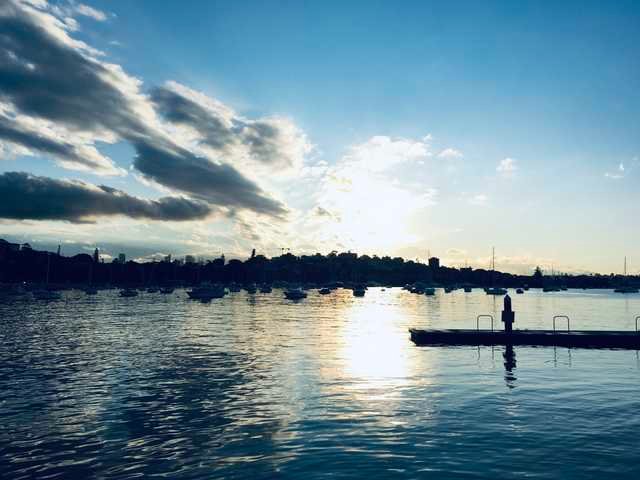 Rose Bay late this afternoon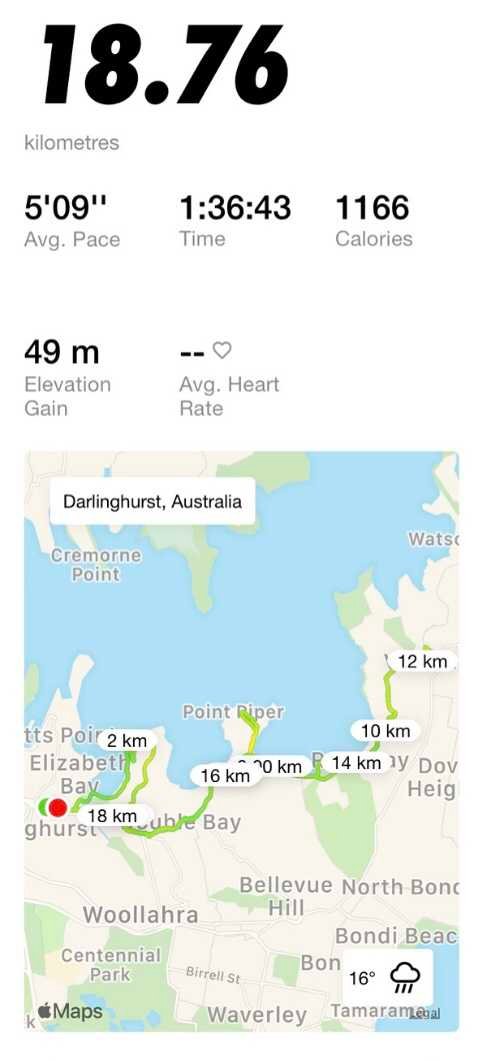 Today's running route



16624