The weather has improved lately, so for the first time in a long time I got out my bike. It was a sunny day and warm in a relative way, despite the overnight frost.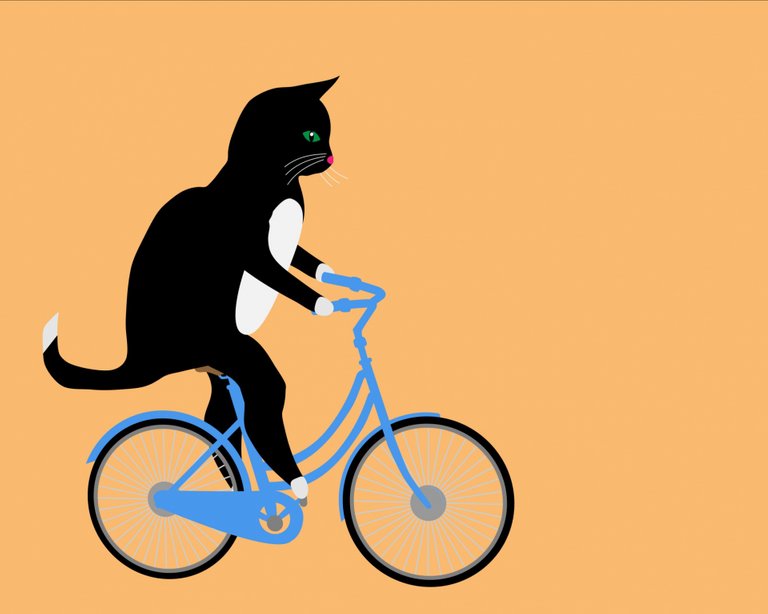 It was only a trip to the local co-op grocery, but it was nice to get out in the fresh air. There was a nice breeze all day that kept the air fresh without cool I'll ng things down too much.
I made it home with some fresh organic food, including some cans to stock up for a rainy day, especially with the recent coronavirus news. Officially a global pandemic today, and I learned later the first case was found locally today as well.
The exercise was fantastic, and I hope to continue enjoying the outdoors as the weather gets warmer. But I will definitely be "social distancing" to minimize my exposure risk.
Protect your health!
<br><img src="https://cdn.steemitimages.com/DQmXv9QWiAYiLCSr3sKxVzUJVrgin3ZZWM2CExEo3fd5GUS/sep3.png"><br><table>   <tr>        <img src="https://cdn.steemitimages.com/DQmRgAoqi4vUVymaro8hXdRraNX6LHkXhMRBZxEo5vVWXDN/ACTIVITYCOUNT.png"> </tr>   <tr>        <div class="text-center"><b>9406</b></div>  </tr></table><table>    <tr>        <img src="https://cdn.steemitimages.com/DQmZ6ZT8VaEpaDzB16qZzK8omffbWUpEpe4BkJkMXmN3xrF/ACTIVITYTYPE.png">  </tr>   <tr>        <div class="text-center"><pre><b>Cycling</b></div></pre></div>  </tr></table><div class="text-center"><img src="https://cdn.steemitimages.com/DQmPscjCVBggXvJT2GaUp66vbtyxzdzyHuhnzc38WDp4Smg/A-3.png"><a href="https://bit.ly/actifit-app"><img src="https://cdn.steemitimages.com/DQmQqfpSmcQtfrHAtzfBtVccXwUL9vKNgZJ2j93m8WNjizw/l5.png"></a><a href="https://bit.ly/actifit-ios"><img src="https://cdn.steemitimages.com/DQmbWy8KzKT1UvCvznUTaFPw6wBUcyLtBT5XL9wdbB7Hfmn/l6.png"></a></div>