Today I tried out my Apple Pencil on my iPad and drew a Pinky and Spiky comic. It works splendidly. Now at understand the saying that once you try some Apple products, there is no going back to Android or Windows devices. It's close to religious experience. The closest I felt this way was when unpacking my old Amazon Kindle reader. So I drew this comic about Spiky asking Pinky if she will play the G Major diatonic sequence and she said, "Never!". Aušra kept watching me draw with secret admiration (I tihink my social status has been raised).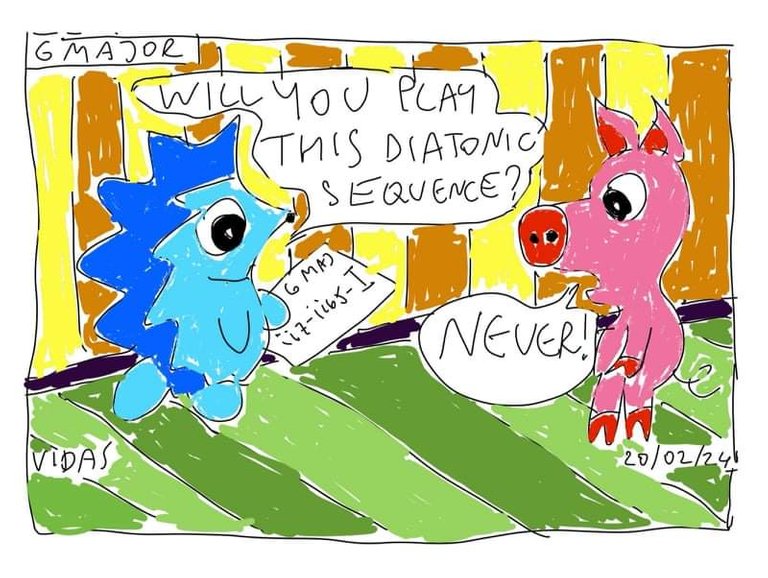 She even asked me to give her to try out Apple Pencil and I said, only if she plays that diatonic sequence so that I could record it and upload it to her YouTube channel which according to stats has seen 186% increase in views in the last 28 days (2.2k).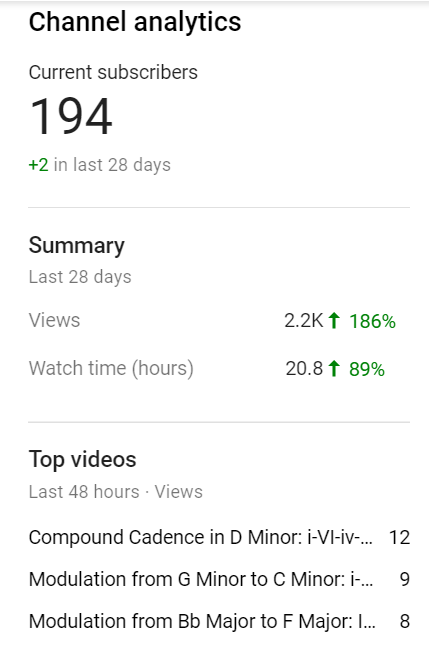 People are commenting nicely on her harmony videos so this must mean they find them helpful.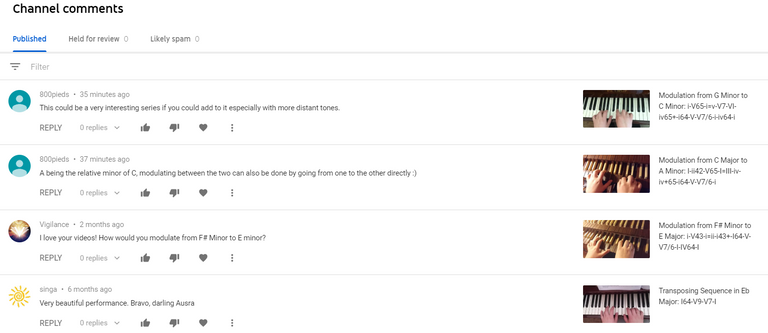 I think she should keep going with producing video content. Of course, every day we can find excuses not to do it.
The thing is, it only takes 2 minutes to record a 2 minute video. Maybe tomorrow will be the day...


24008