My Actifit Report Card: August 4 2020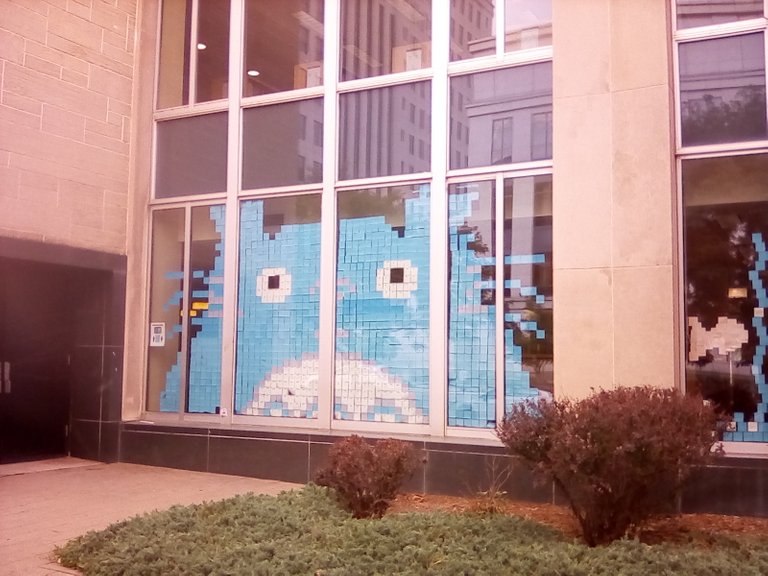 Totoro at the library
Hey Hivers! Today I did All The Errands downtown. My step count should actually probably be over 10k but my phone battery died REALLY early in my day, dammit. Lol
So the bus I would normally take to the library is now only running once per hour due to covid (argh), so since I had 45 minutes to wait, I thought I'd go mail my eBay sales on the way and pick up the bus there.
Yeah, no. The post office inside the bodega had their internet go down ten minutes before I got there and couldn't take any packages. So now I was carrying two packages, library books to return, my water bottle, and two mini first aid kit packs to leave for protesters/homeless folx/whoever in a mini help (hopefully), on the bus downtown. Double argh!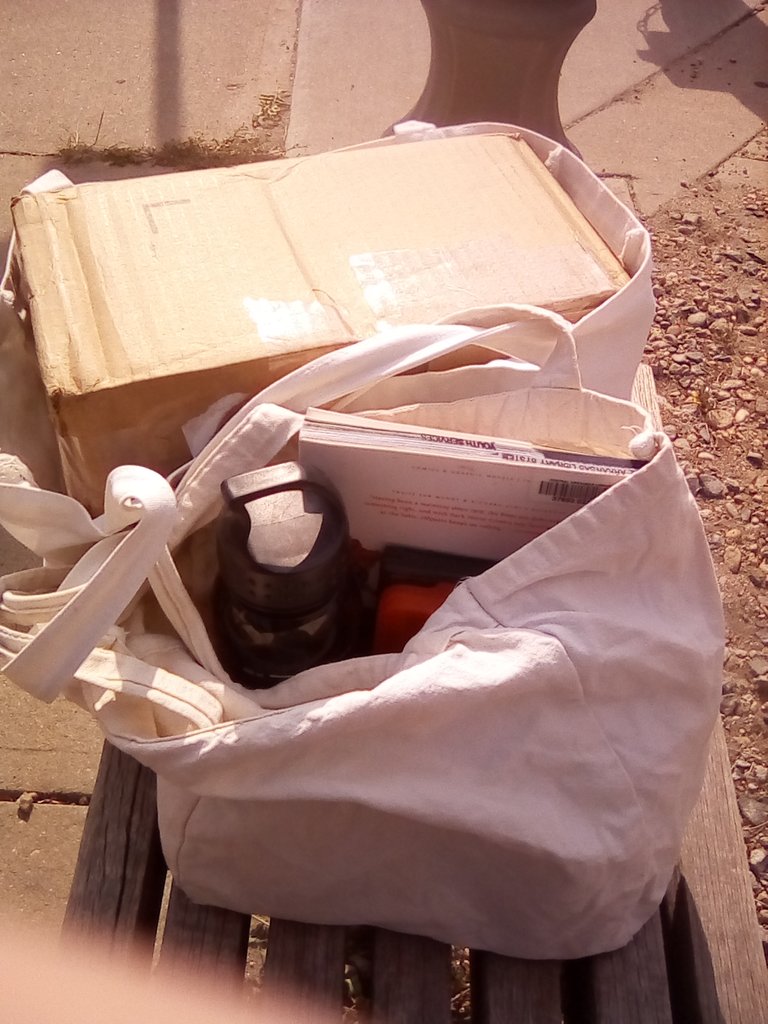 Made it to the library, which isn't open, but you can drop off returns and pick up holds (with an appointment, and they bring them outside to you). So I dropped off my returns and gratefully picked up five seasons of Game of Thrones to binge watch (cuz I am sore af after today and probably not going anywhere for a while. I fell asleep after I got home even).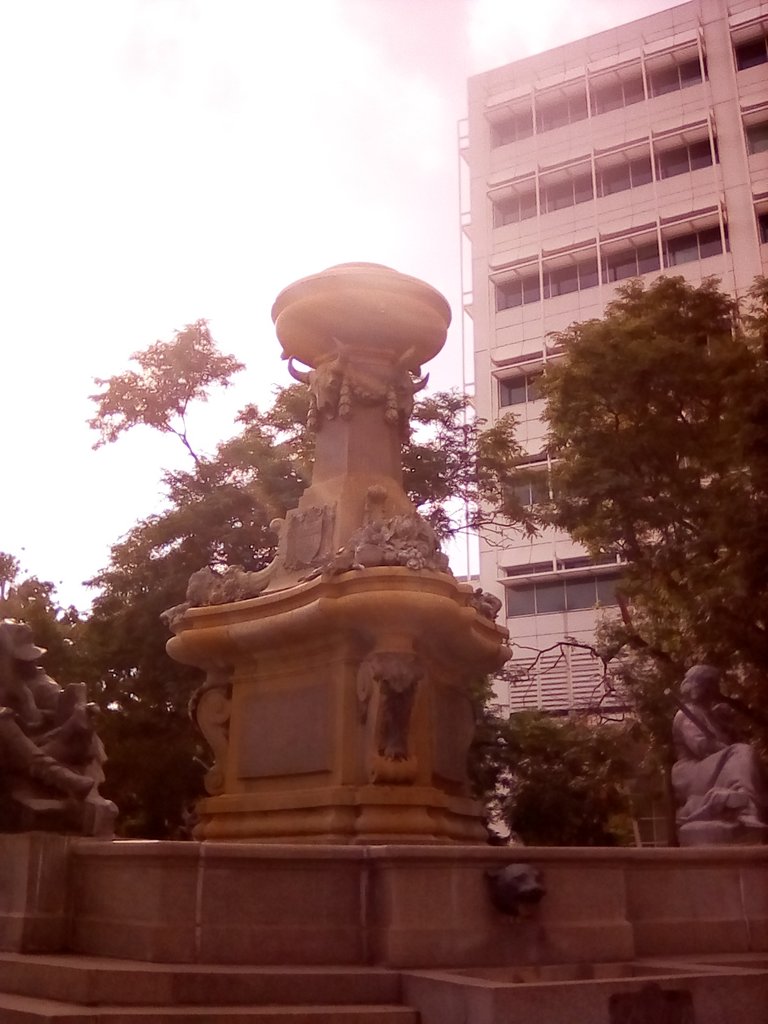 Bye bye statue that was taken down - by the city. I'll try to find a link on laptop)
Then I went to Target to pick up a few groceries, and I finally remembered bread for part two of the lunch op (yay!). Couldn't do a Field Agent job because my phone was already dead. Triple argh!
However! A happy thing because I asked if there was a post office nearby that might still be open. Made it just as the guy was locking the doors, and he took pity on me and my packages and now groceries and let me get in at the end of the line. Bless that man! Not only did I get to finally unload boxes of books (what I had sold), but now I don't have to go out again tomorrow while I am in pain and exhausted.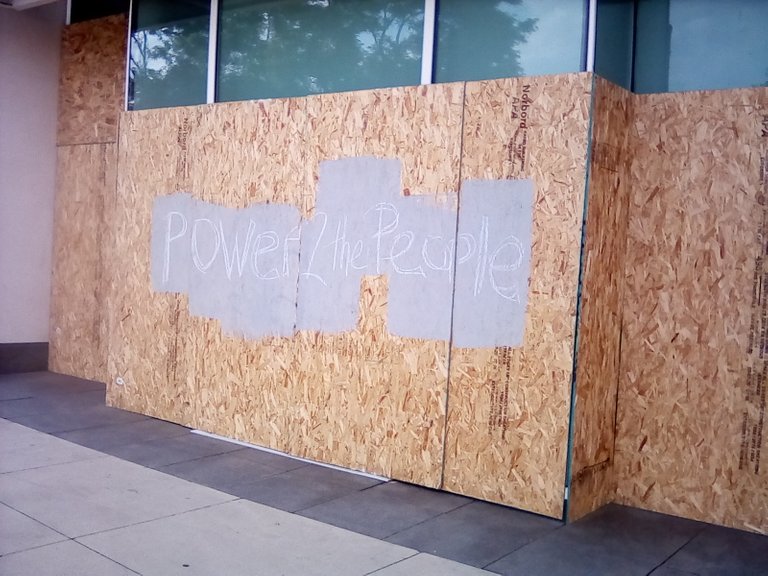 power to the people
A lot of places were boarded up and there were cops milling around the capitol, though I saw no protesters today. The part of the park they had just shamelessly chased a bunch of homeless people out of the other day was fenced off, and all the homeless people were across the street. Honestly I think I saw more homeless folks than not homeless folks today, and it was prime after work hours downtown, so presumably most offices are still closed (a lot of restaurants were, but not all).
Dropped off my first aid kits real quick and caught a bus home. I hope it was a good idea to leave them at the bus stop. Can't do hygiene kits at the library since they're not letting anyone in to use the restrooms. I wonder where all the homeless people are able to do their business or wash?
Last photo before phone died when I rode the mall bus to Target: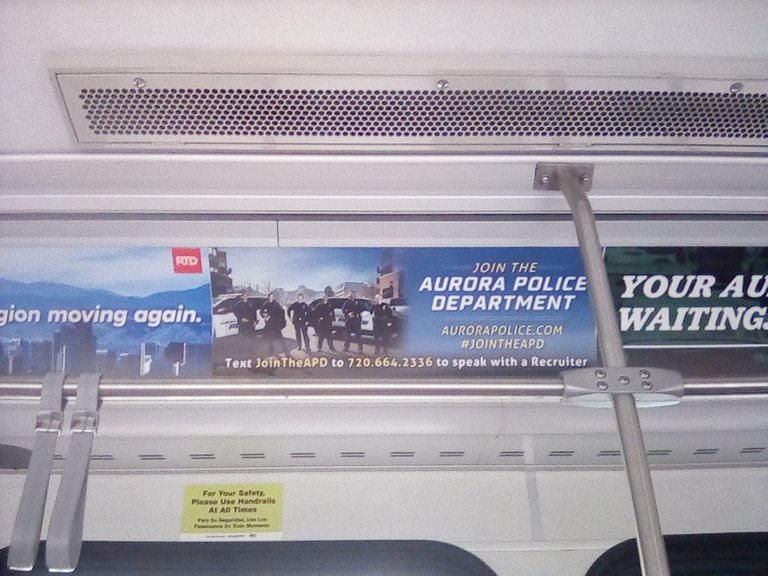 ...having difficulty recruiting nowadays, are you?
Aaaaaaaanyway. That was my day. I'm gonna be a lump curled up with cats now and watch some GoT. Have a good night!
This report was published via Actifit app (Android | iOS). Check out the original version here on actifit.io



This actifitter chose to donate this report's original AFIT token earnings to @schoolforsdg4 charity

5134

---
---