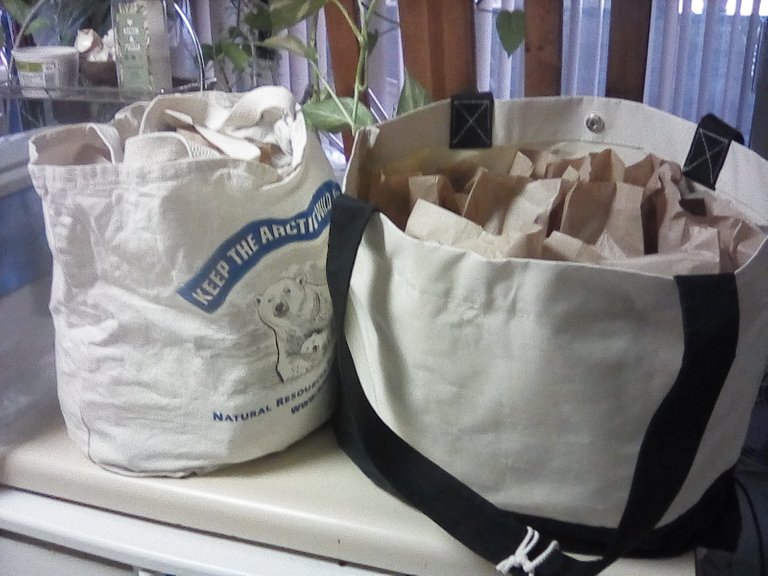 Hooray! I finally got my cats in a row and was able to do part two of the #opsacklunch today. :)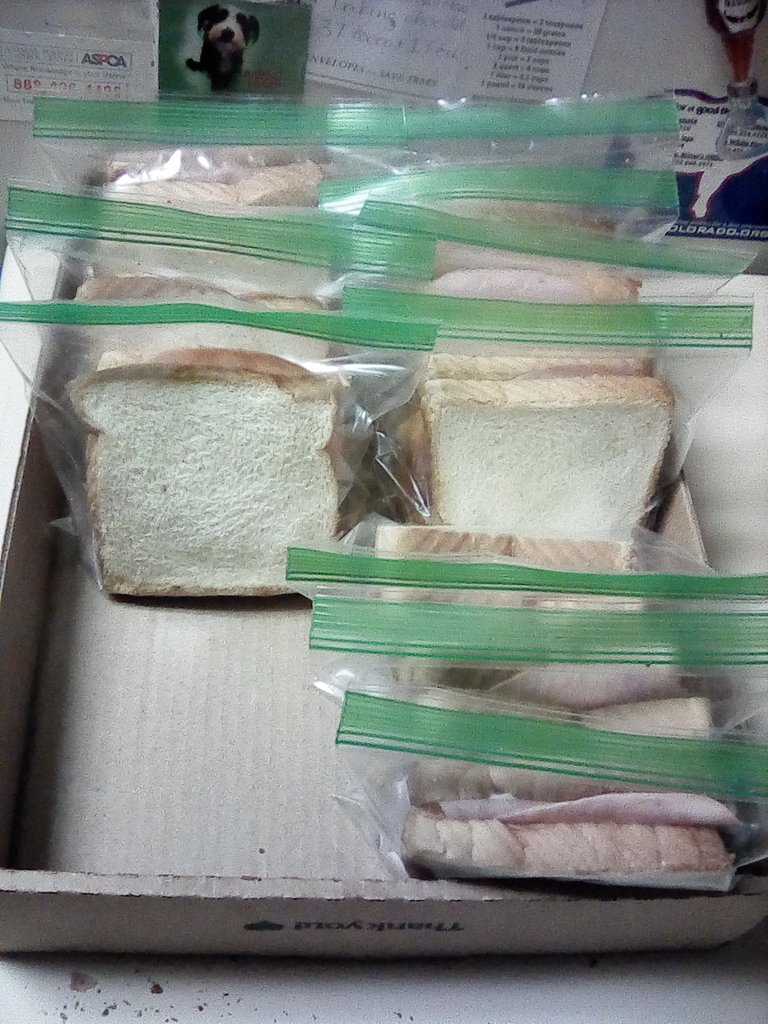 I actually made all the sammiches last night, but then I crashed and didn't go deliver until today. So they stayed in the fridge overnight: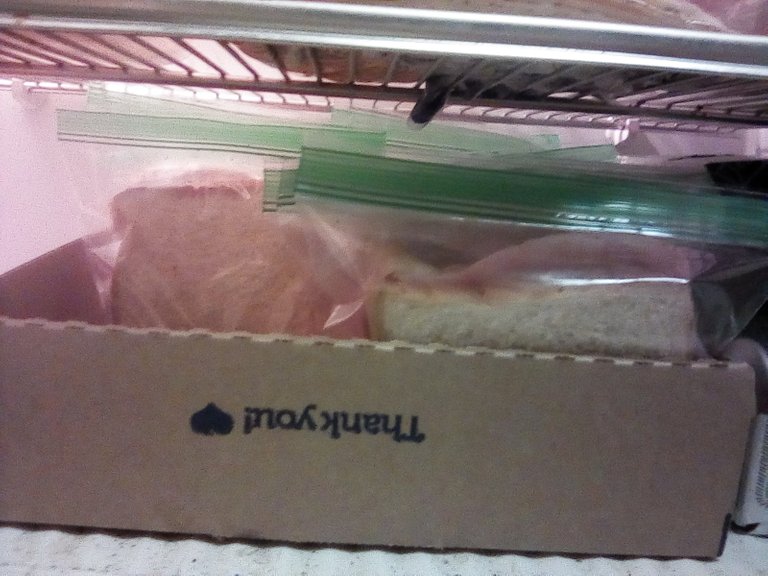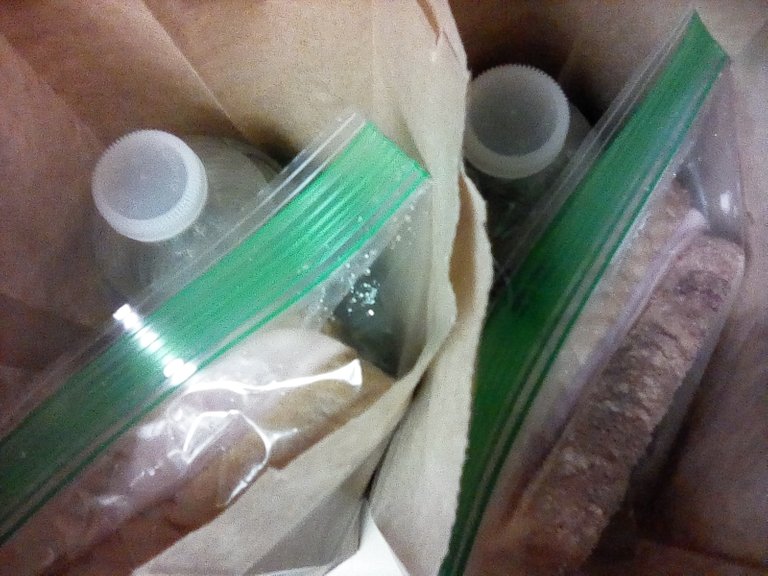 all packed up and ready to go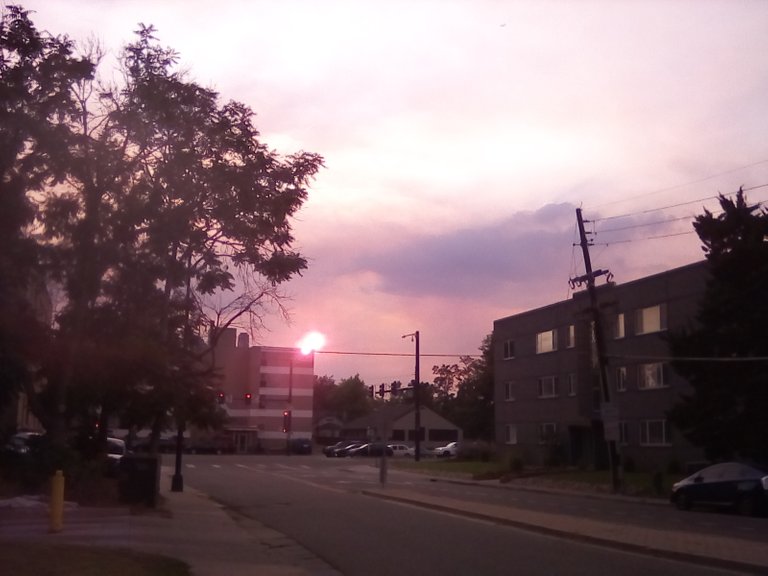 I got out the door as the sun was on the horizon.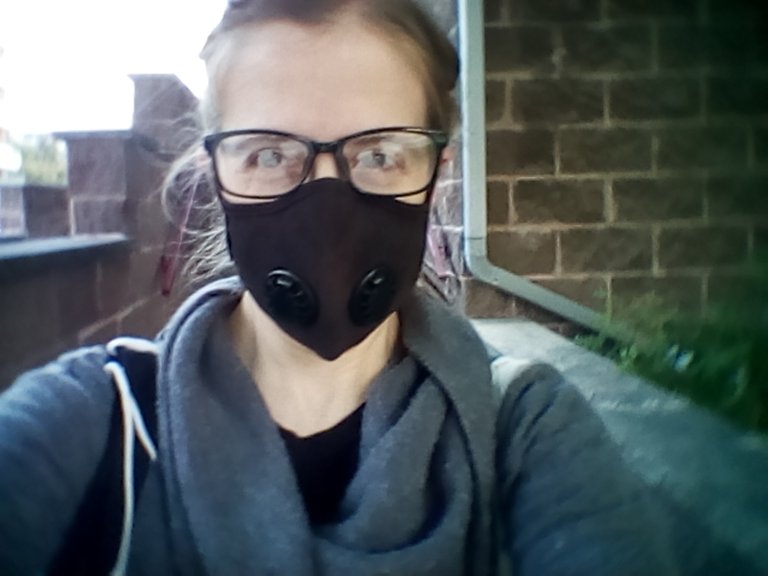 Henlo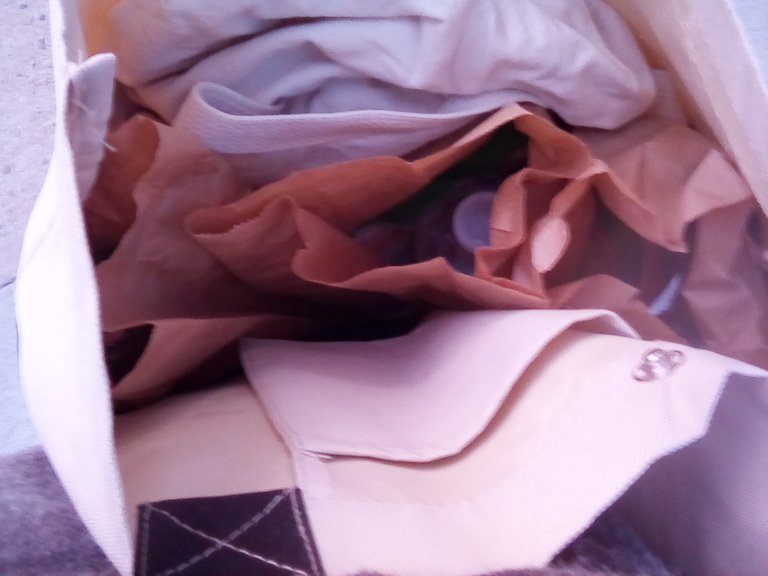 Three left!
Once again, everyone was super nice. I never want to assume about people, sometimes I think I pass by people because I think they are just waiting for the bus but they are in fact homeless. I doubled back to a couple I wasn't sure about and they were indeed happy to have a lunch. :)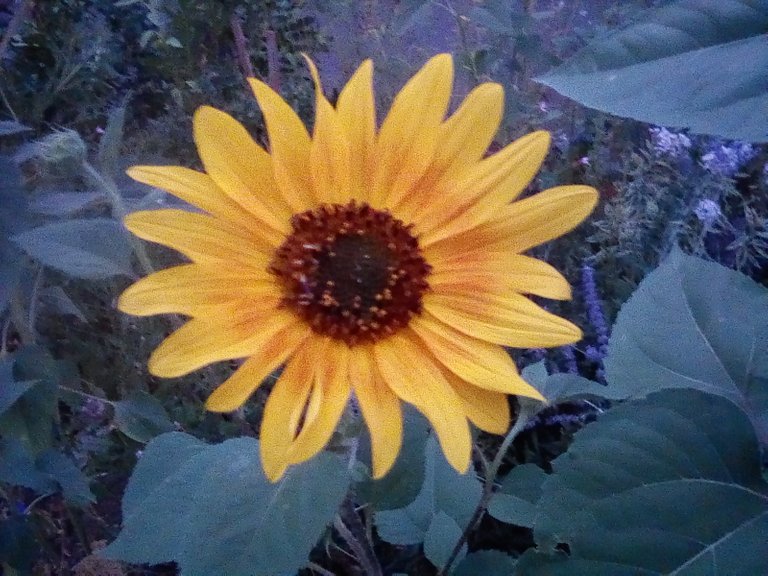 a flower on the way home as it was getting dark
I replaced the lunches with a few needed groceries in my bags. I totally spent some rent money on them in the hopes that magick happens in the next couple of weeks for rent, because right now I don't know where it's coming from this month. Or for more groceries. Or for the power bill. Or...
But I do feel tons better that I finally got the second half of this op done. :)
Have a great day, y'all! <3

This report was published via Actifit app (Android | iOS). Check out the original version here on actifit.io



This actifitter chose to donate this report's original AFIT token earnings to @schoolforsdg4 charity

5158