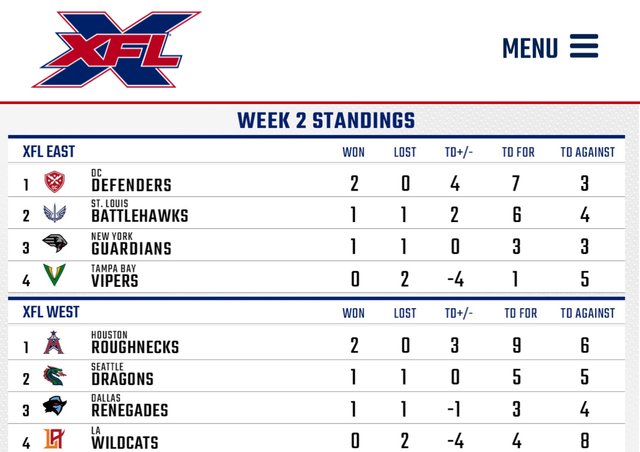 (Google)
XFL is moving up the ladder.
We are moving to third week.
Houston is taking care of business
While Tampa Bay is rescinded.
The hype has died quickly.
The competition is not that great to start.
I know by week 7 we will know where we stand.
I wish they cut some of the noise while the game
is happening.
We need to have a consistent basis game plan.
The game will evolve to the point of where second season may be stronger.
As of right now we have to see how the season
As you watched Vipers did score points but not enough to scare Houston of a win.
Two more matches tomorrow to conclude week 3
Stay fit




5051