My Actifit Report Card: April 15 2020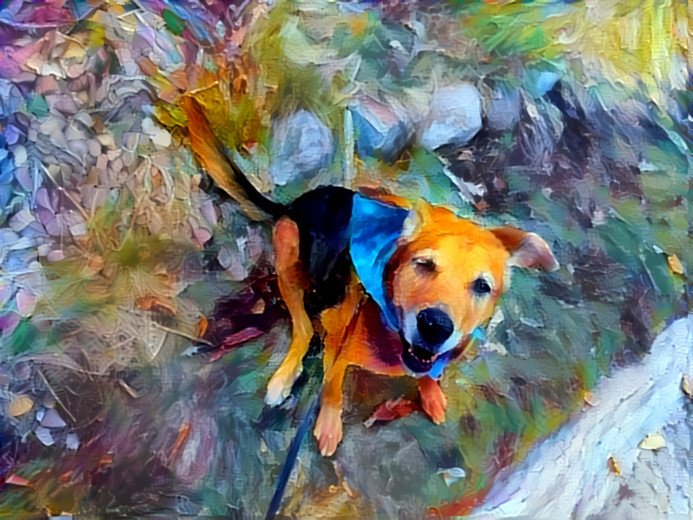 I got two walks in today, a longish one with my wife and a shortish one with our dog Bacci. That's a pic of Bacci I took today, digitally altered with DeepDreamGenerator. For both walks, it was too damn cold. Only just a bit below freezing, but with a nasty breeze.
The cold weather here makes it hard to believe that we'll be able to start planting in the garden in just a few weeks. We're doing at least four raised beds, one rectangular wooden one that I've had for two years and three square metal ones that are new. We'll also have several containers. Peppers, carrots, and potatoes for me and a wider variety of plantings for my wife, who's the green thumb in our family.
We got our $2,400 from the U.S Treasury today. Whether it's a one and done or the first payment of what will evolve into some form of almost-Universal Basic Income is yet to be seen. Either way, it gets added to the country's exploding national debt.


This actifitter chose to donate this report's original AFIT token earnings to @schoolforsdg4 charity

10649

---
---