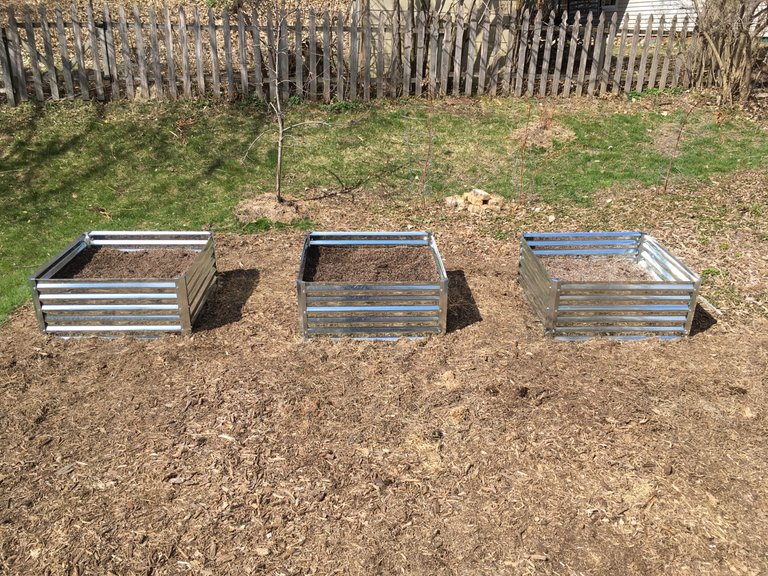 Many of my steps today came from a 3+ mile walk I took with my wife. The return leg was particularly good cardio because the backback I was carrying by then had six quarts of shelf-stable milk, four large cans of pasta sauce, and a small bottle of bourbon. There's even a name for such exercise, rucking:
https://www.menshealth.com/fitness/a19515616/top-fitness-trend/
Closer to home, we've been starting to get the garden ready for planting. Tomatoes, peppers, eggplant, and cabbage seedlings have been started indoors. The long-range forecast is for cooler than average weather here for the next few weeks (warmer that average out west and in the northeastern part of the U.S.) so we'll be planting a little later than usual this spring.
For a few years now, we've had a four foot by eight foot raised bed made out of cedar boards. This year, we added three galvanized steel beds, 40-inch squares, 17 inches tall. So we spent some time building soil for them, equal parts compost from our yard, composted manure, coir, and perlite.


This actifitter chose to donate this report's original AFIT token earnings to @schoolforsdg4 charity

12874