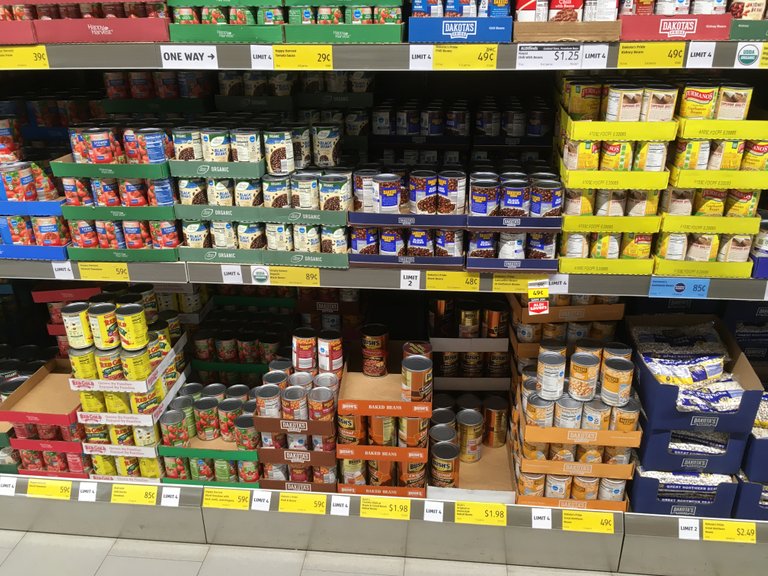 I got most of my steps today walking on the regional trail along Lake Minnetonka with my wife but probably a good chunk of them earlier at two grocery stores for my now weekly food run.
I went to both Aldi and Cub and at both the shopping experience had been transformed by the Covid-19 pandemic. At Aldi, aisles now had stickers showing "One Way" arrows that at least a third of the shoppers paid no attention to. Aldi was quite well stocked, but almost half of the items (as in this pic) were accompanied by signs limiting purchase to 2 or 4 of them.
No such signs or arrows at Cub, but it was also nowhere near as well-stocked. Two months after the first panic-buying of toilet paper, today they had not a roll in stock. And throughout the store, odds and ends either in short supply or not available at all. Has there been panic buying of shortening and lard that I haven't heard about?


This actifitter chose to donate this report's original AFIT token earnings to @schoolforsdg4 charity

12101