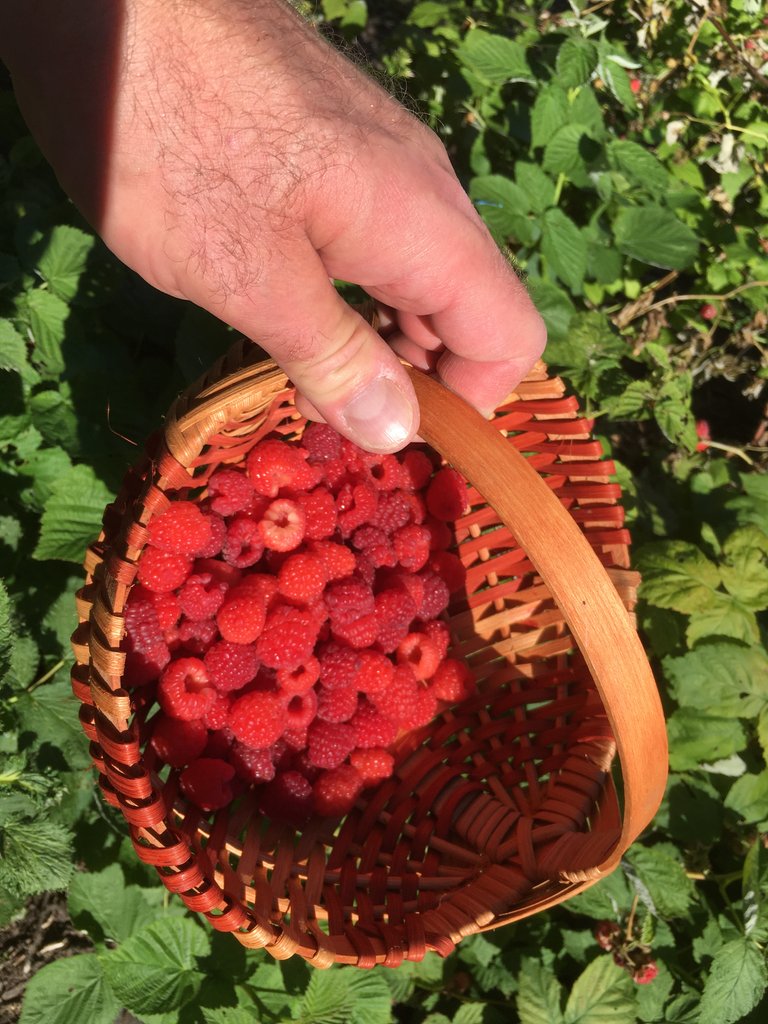 It's been a while since I've hit 10,000 steps. The heat and humidity we've been having lately tend to slow things down. But when you have a house, the yard always has something in mind for you.
I moved a bunch of firewood from the side yard to the back where we have a new wood rack. All from a huge old maple tree we had cut down before it had a chance to fall on our house, something it appeared to be planning. Never trust a tree.
Our raspberry bushes are producing heavily. The pic shows what was harvested today; at least as much was picked yesterday, and the day before for that matter. Blueberry plants come to our yard to die, but raspberries seem to love they clayey conditions. Where they're planted has barely had the soil amended, unlike the raised beds that we've put a lot of work into.
I must be getting old. Not all that long ago, it was huge news when Italy passed 50,000 TOTAL Covid-19 cases. Screaming headlines and finger-pointing. Now the United States had 67,482 NEW cases just yesterday and it's a blip on the radar. Welcome to the new normal?

This report was published via Actifit app (Android | iOS). Check out the original version here on actifit.io



This actifitter chose to donate this report's original AFIT token earnings to @schoolforsdg4 charity

6477