Pięknie dzisiaj mną system sterował. W zasadzie nie mam zastrzeżeń co do tras. Do tego idealna pogoda, słonecznie, lekko, przyjemnie. Żona mnie obcięła, także to kolejny powód lżejszej niż zwykle jazdy. Dzięki temu zrealizowałem 13 zleceń - to o 5 więcej niż minimum, które sobie założyłem. W zasadzie mogłem jeździć jeszcze, ale jak wracałem z Wrzeszcza do domu to przez 20 minut nic nie wpadało. Na ulicy Kołobrzeskiej popełniłem błąd i dwa razy wchodziłem na 4-piętro. Tak to jest jak człowiek sobie w głowę wbije adres np. 22B a okazuje się, że jest 22M. Po ostatnim zleceniu miałem jeszcze siły na kolejne, ale system nie dał mi nic do roboty i wróciłem do domu. Tym samym nie pobiłem mojego rekordu 13 zleceń, ale go wyrównałem. Ostatnio tylu klientów obsłużyłem w styczniu, ale wtedy zajęło mi to prawie 2 godziny więcej.
Codziennie uzupełniam te kilka rubryk w arkuszu kalkulacyjnym. Dzięki temu mogę się tu podzielić kilkoma spostrzeżeniami:
średnio robię 6 zleceń dziennie a dzisiaj zrobiłem 13,
średnio na godzinę zarabiam 22,5 zł a dzisiaj zarobiłem 22,4 zł,
średnio robię 29 km a dzisiaj zrobiłem 52,
średnio w czasie godziny realizuję 1,8 zlecenia a dzisiaj było to 2,4,
średnio jedno zlecenie wymaga ode mnie przejechania 5,1 km a dzisiaj było to 4,1 km
Teraz czas na fotorelację: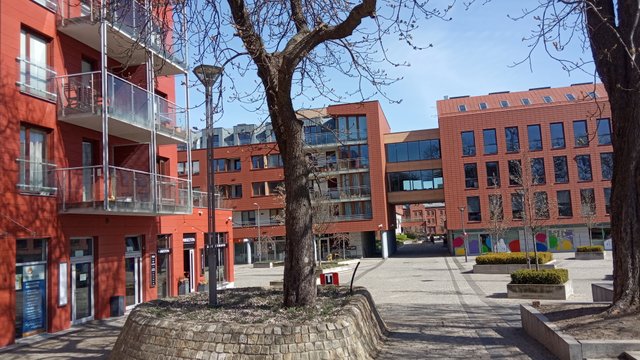 Na początku sporo czasu spędziłem na Garnizonie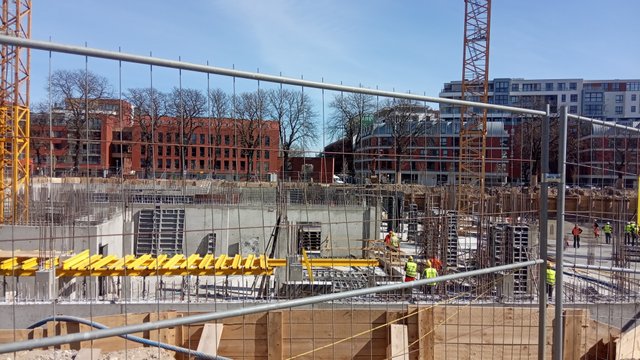 Zabudowa się zagęszcza, ale jest to na prawdę dobra urbanistyka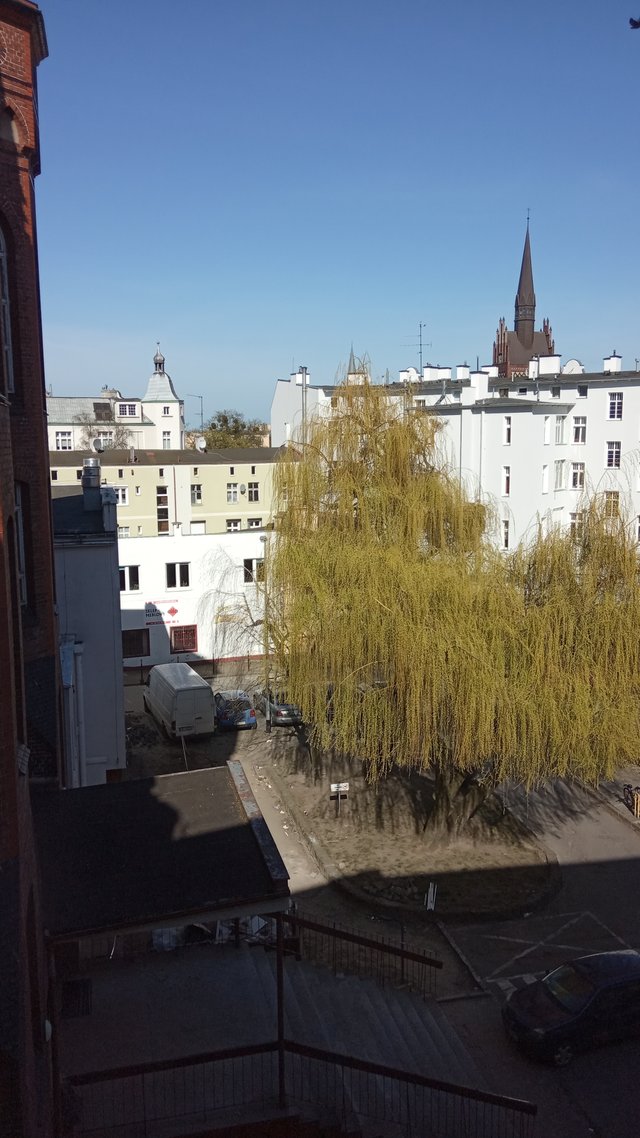 Najciekawsze dzisiaj podwórko na tyłach najgłośniejszej ulicy Gdańska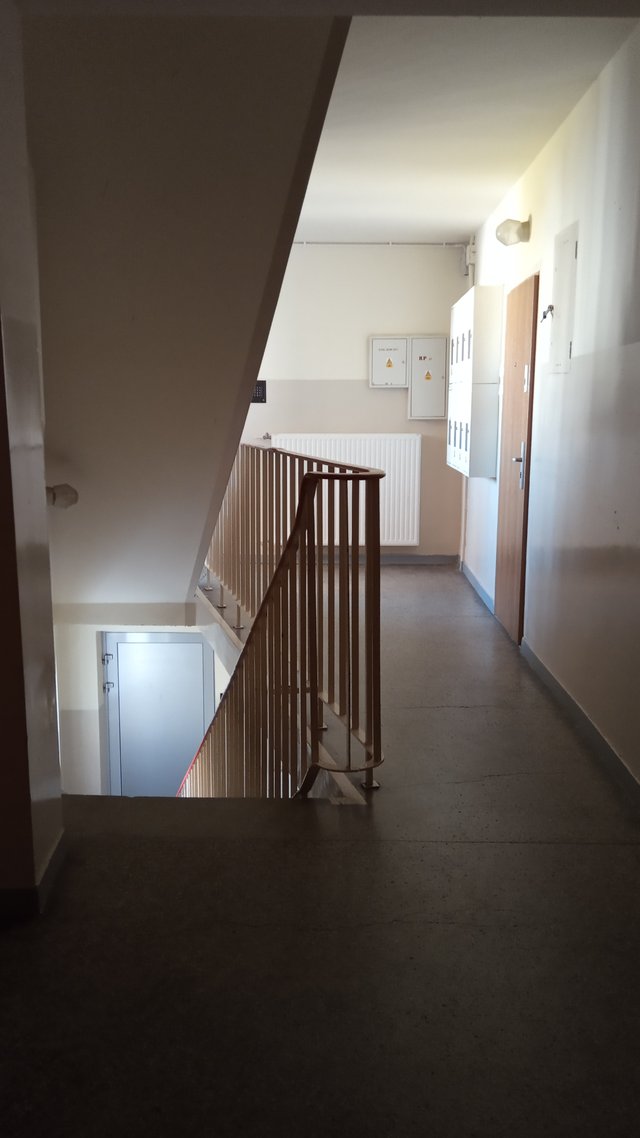 Z ciekawą, modernistyczną, skośną klatką schodową. Inna sprawa, że niezbyt wygodna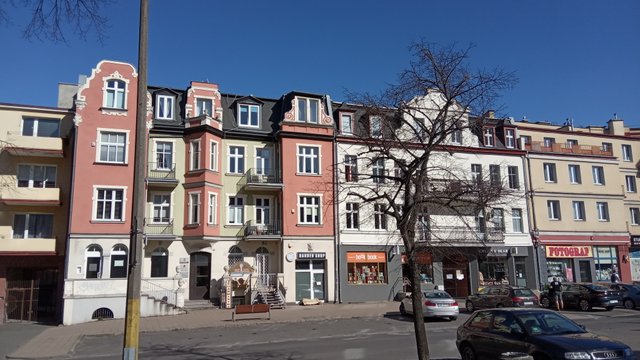 Czekałem na pizzę, to ustawiły mi się do zdjęcia kamienice z Dmowskiego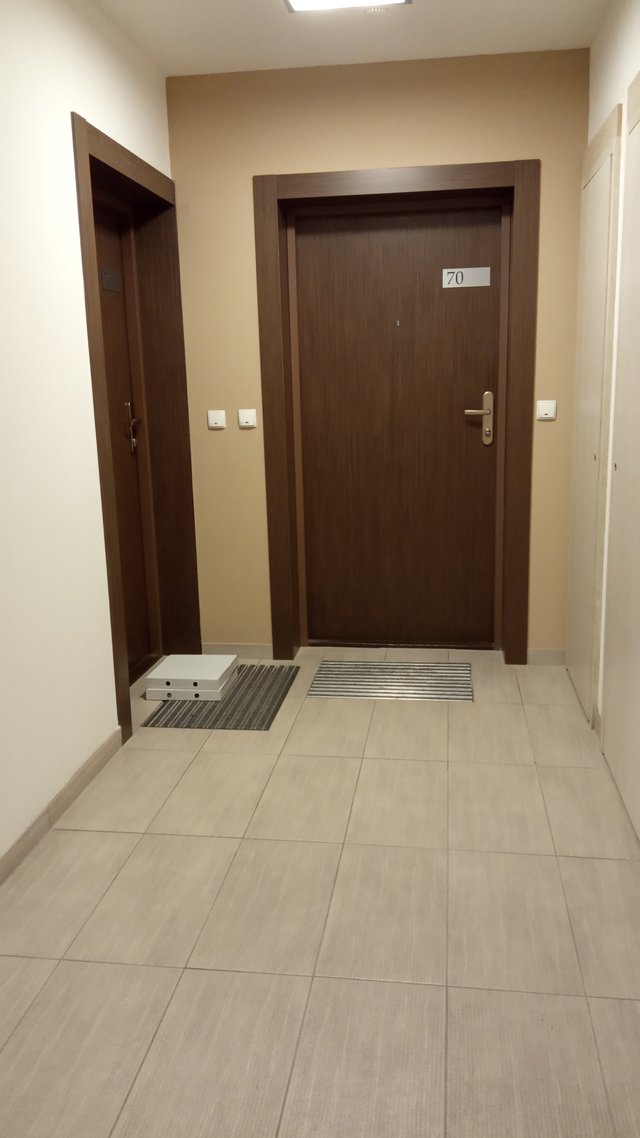 Standard - dostawa pod drzwi i w nogi. Jak nie słychać otwierania drzwi to robię zdjęcie
Mapa:

1-2-3 super zlecenia po Wrzeszczu z krótkim wyskokiem na Zaspę
4-5-6-7 także przyjemne zlecenia na i po Przymorzu oraz na Żabiance,
8- bumerang Przymorze-Zaspa-Przymorze
9-10-11-12-13 genialne zlecenia po Wrzeszczu. Krótkie, przyjemne i szybkie. Tak to można zarabiać.


22377