Deszcz jest przyjemny no chyba, że się martwisz stojąc w domu przed oknem. Jak już człowiek się zdecyduje na aktywność to nie ma co marudzić.
Na początek fotorelacja. Opis dodam później <szybko poszło>, także wpis będzie edytowany.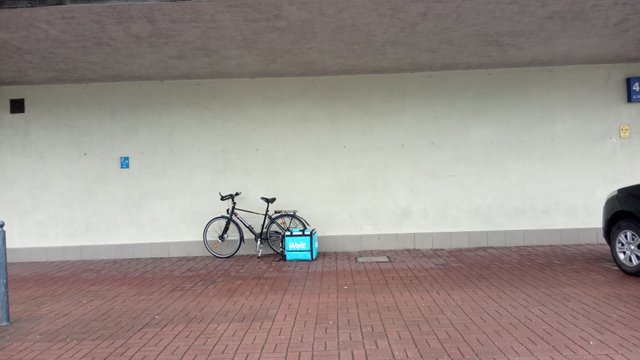 Lekko mżyło to czekałem pierwszy kwadrans pod tym budynkiem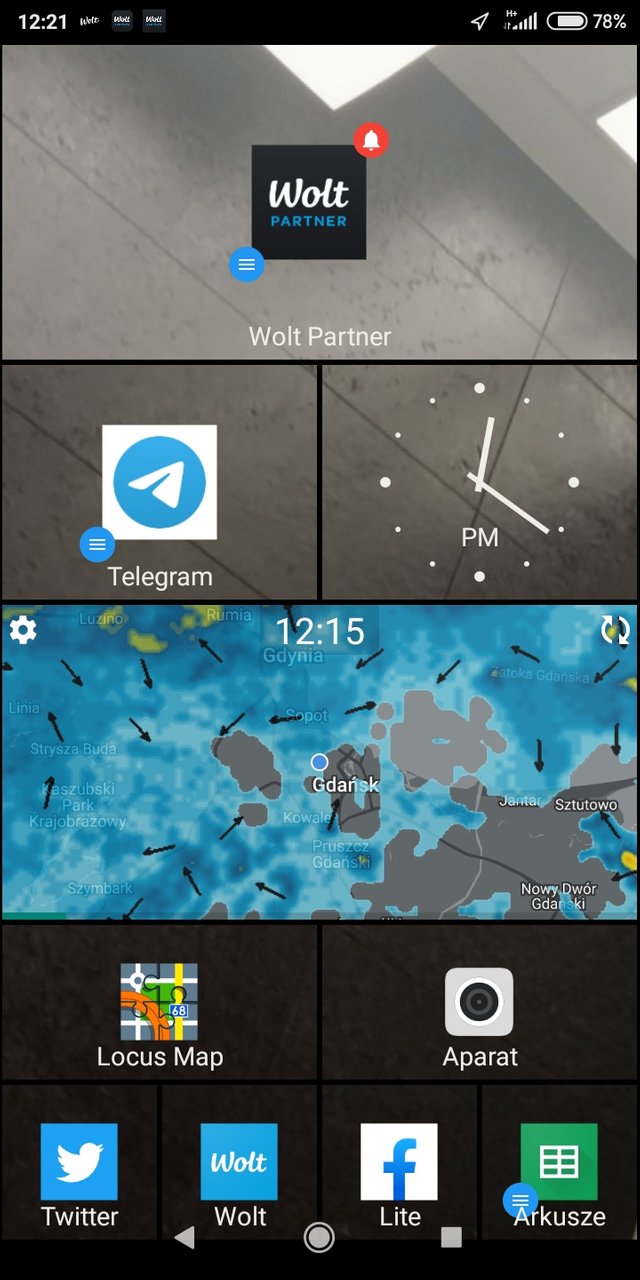 Po godzinie prognozy pokazywały, że będzie padać. Na mapce widać, że byłem otoczony przez deszczowe chmury. Czas założyć spodnie przeciwdeszczowe.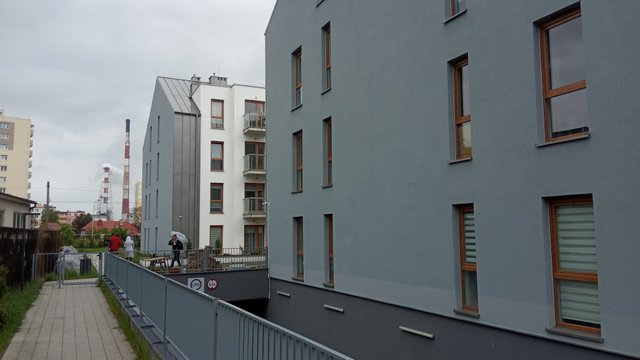 Domofonowice Uciążliwe - tak bym to zlecenie nazwał.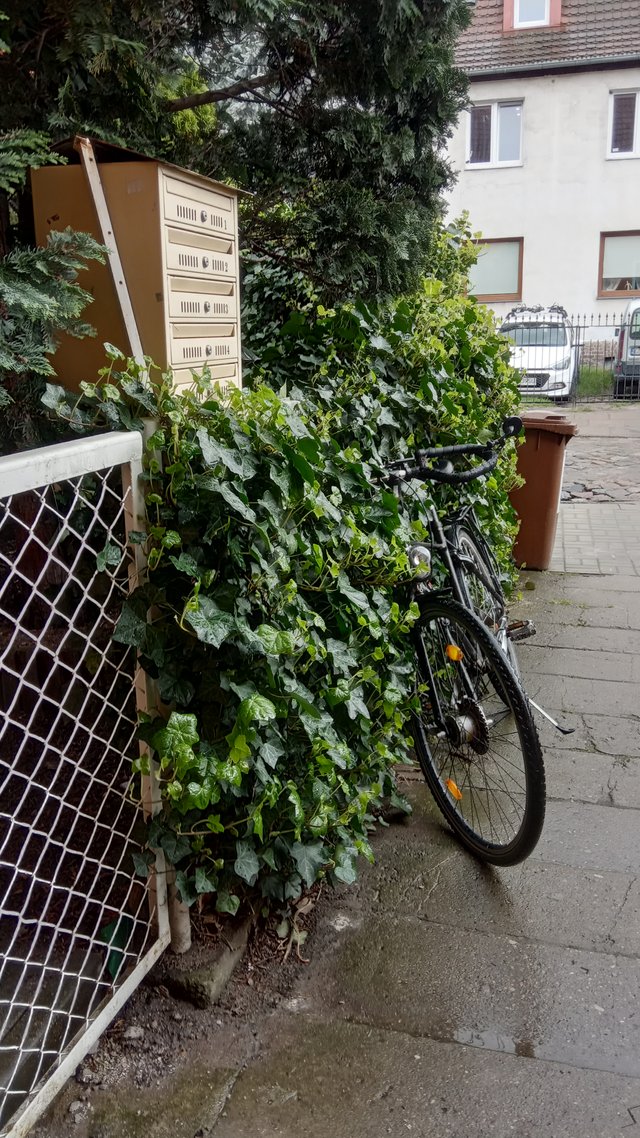 Podobało mi się to przytulanie roweru do żywopłotu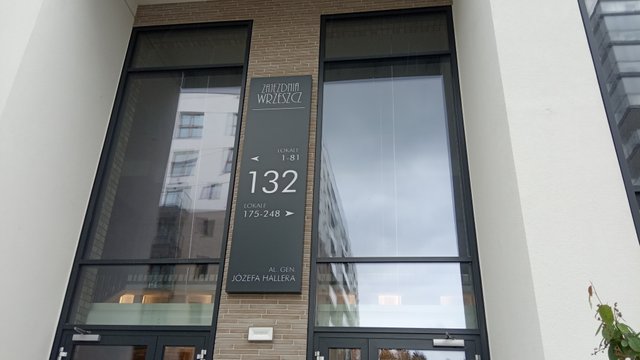 Skomplikowany układ mieszkań na Hallera - przez to tu zawsze przed dostawą zmuszeni jesteśmy robić rundę honorową wokół budynku.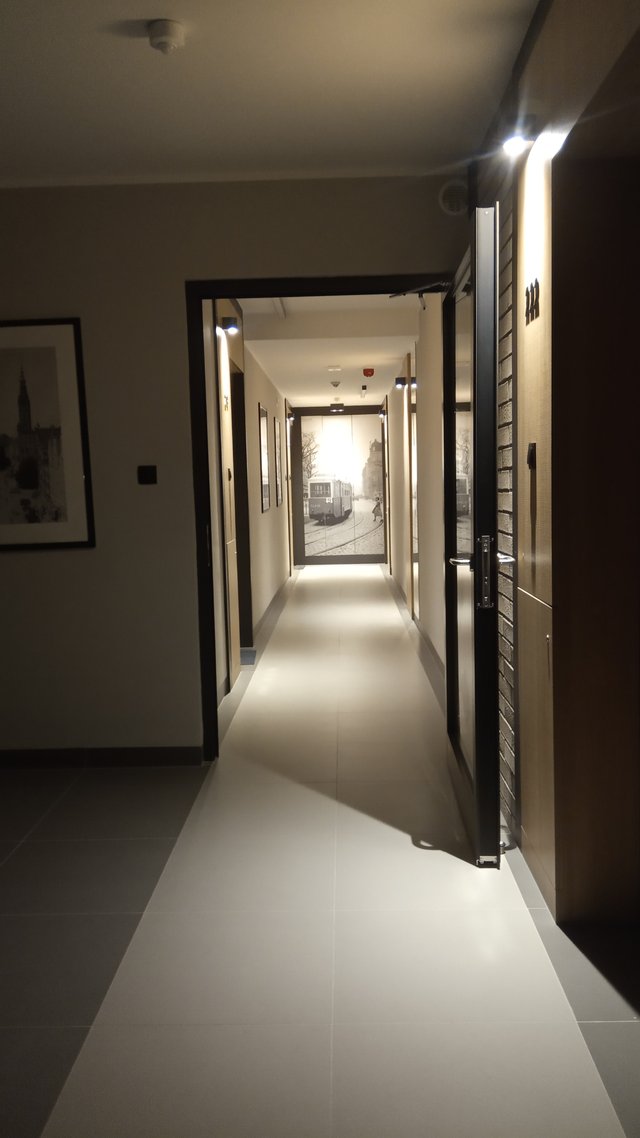 Niby klimatycznie bo tramwaj w osiedlu nazwanym "Zajednia".
Czas na mapę. Z ciekawostek to nie jechałem dzisiaj wiaduktem na ul. Kołobrzeskiej. Było nieźle. Trasy po Wrzeszczu wydawały mi się dość długie jak na tę dzielnicę. Mapa pokazuje, że tylko mi się to wydawało.


1 i 2 - zlecenia "przerzutki" - w tą i na zad,
3 i 4 - znowu Grunwaldzka, ale tym razem już Wrzeszcz,
5-6-7 - Dolny Wrzeszcz. Korzystnie bo mało torów.
8-9 - przerzut na północ tu dalsze kursy, ale OK,
10/11 - zlecenie łączone do Garnizonu

Trochę nadrobiłem dążenie do bonusu za 200 zleceń. Ciągle jestem do tyłu. Zobaczymy. Bez spiny.
Szalona tabelka, która liczy się sama. 2,1 zleceń/godzinę czyli przyzwoicie.
Przy ósmym zleceniu poczułem, że coś nie tak jest z moim siodełkiem. Jakby stało się nagle wygodniejsze. Okazało się, że pękł drut i czas na wymianę. Także zbieram się poszperać po piwnicy swojej i rodziców. W końcu stare rowery miały najlepsze siodełka.
HOWK!

">


15454