W taką pogodę na rowerze można tylko łapać pogodę. Jak się jeździ jeszcze jako kurier to można łapać zlecenia i poznawać nowe miejscówki.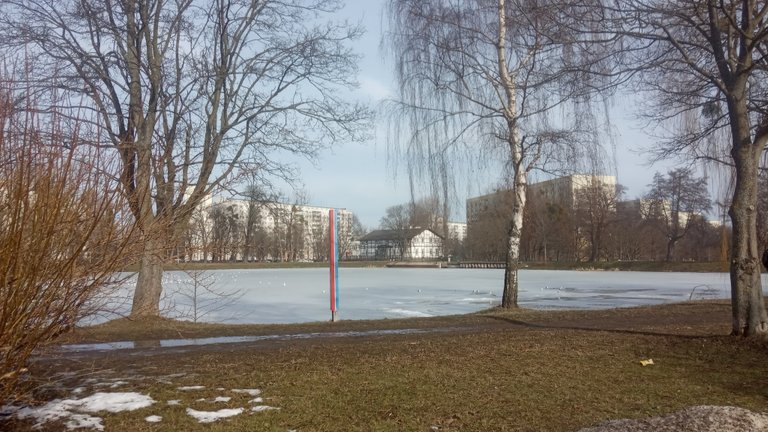 Jeden ze stawów na potoku Oliwskim. Spał tu kiedyś król Polski, który walczył z innym królem Polski. Chodzi o czasy bezkrólewia i podwójnych elekcji.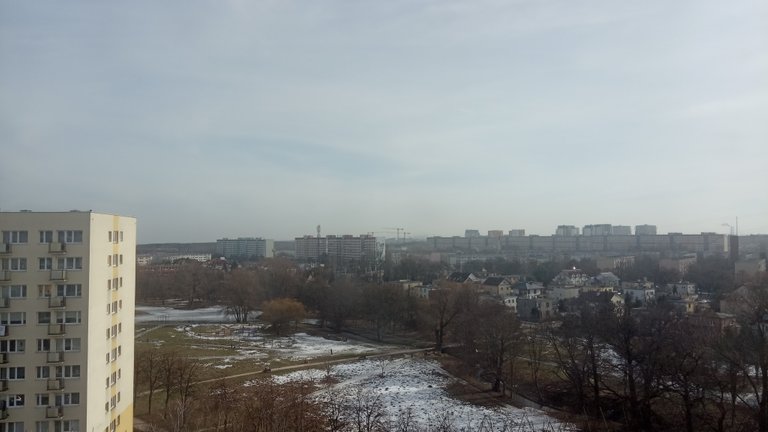 Widok z Żabianki z bloku na ul. Pomorskiej. Dzisiaj podobno powietrze pełne sacharyjskiego pyłu i stąd takie kolory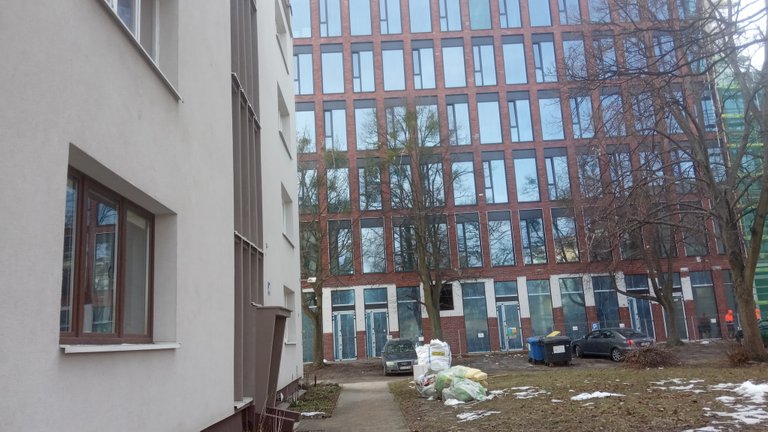 Bloki czteropiętrowe na ulicy Grunwaldzkiej na wysokości Garnizonu. Zmieniło im się sąsiedztwo przez budowę tego biurowca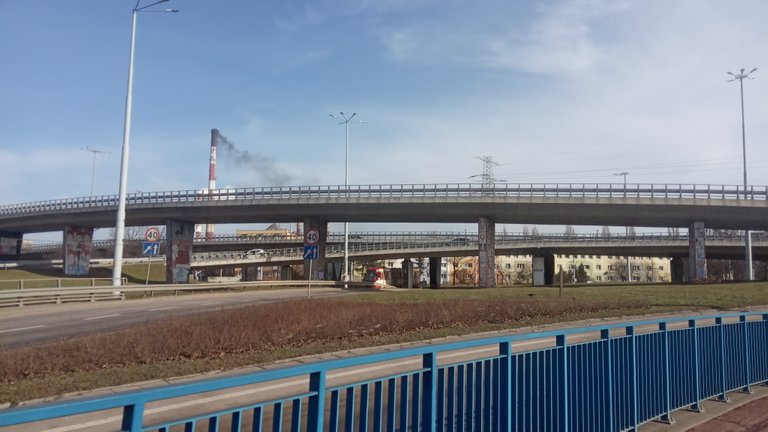 Węzeł Kliniczna w drodze do stoczni. Elektrociepłownia dzisiaj dymiła na czarno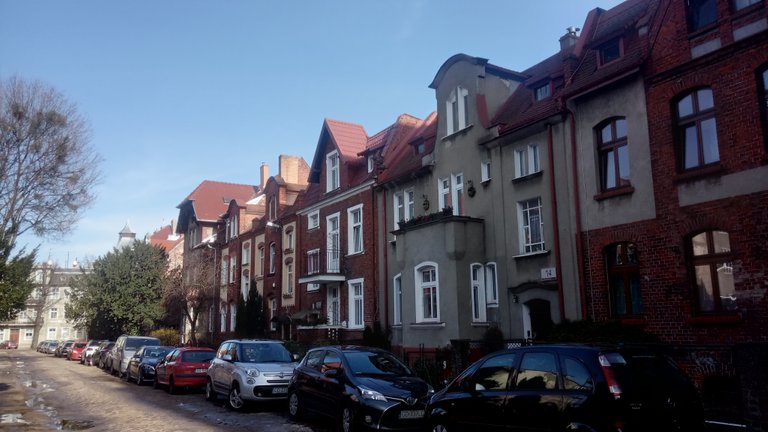 To chyba jedyne dzisiejsze odkrycie. Ulica Zawiszy Czarnego we Wrzeszczu Dolnym. Zaślepiona gmachem policji, który jest za moimi plecami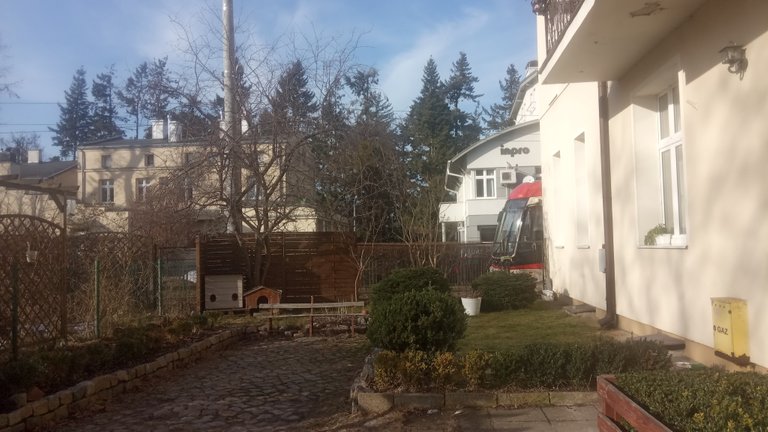 A to już inna dzielnica: Oliwa. Tu również zaślepiona ulica Flisacka. Chyba najkrótsza uliczka Oliwy bo w połowie przecina ją linia tramwajowa z lat 40.

Pod koniec pracy drugi raz zawitałem na Żabiankę. Tym razem widok na północ a nie południe
Dzisiaj z tej trójcy wyszło głównie łapanie pogody. Zleceń było mało, poznawania miasta też mało bo już w wielu miejscach byłem.
Zrobiłem tylko 8 zleceń a jeździłem ponad 5 godzin. Ta tabelka sporo pokazuje:

Po lewej kolejne zlecenia i potem w poszczególnych kolumnach czas w jakim byłem u klientów. Jak widać dzisiaj tembo zarabiania było bardzo spacerowe.
Zleceniami:
Na Żabiankę. Po drodze ładny Potok Oliwski, ludzie na spacerach, słońce.
Na Garnizon, także zanosiło się, że będzie nieźle.
W okolice stoczni. Wiosłem dużo pizz. Nadal było nieźle jeśli chodzi o tempo zarabiania.
Do Oliwy biurowcowej do salonu samochodowego. Tu skończył się ruch i zaczęło się czekanie w słońcu na ławce.
Doczekałem się na jeszcze jedno zlecenie lepiej płatne na Żabiankę. Tam bawiłem się w kręcenie po uliczkach osiedlowych po których jeszcze nie jechałem (liczy to wandrer.earth).
Wysłało mnie znowu do Garnizonu i już kombinowałem kiedy się przełączyć w tryb z możliwym odrzucaniem.
7, Niezbyt korzystne z uwagi na odległość od domu zlecenie na północ Wrzeszcza Dolnego. Tu się przełączyłem w tryb z możliwym odrzucaniem.
To dobra opcja. Odrzuciłem propozycję trasy Wrzeszcz-Brzeźno, ale po 5 minutach wpadła opcja na ulicę Piastowską. Wziąłem i na tym skończyłem pracę przekraczając marne 100 zł brutto dzięki dopłacie za mały ruch (9zł)
i dzięki napiwkowi 5 zł.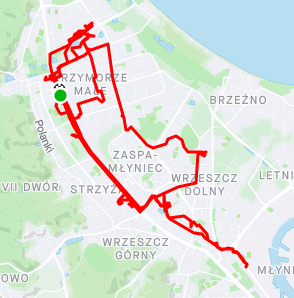 This report was published via Actifit app (Android | iOS). Check out the original version here on actifit.io




15684