To był jeden z trudniejszych dni pracy. Bardzo męczący. Po 2 godzinach miałem serdecznie dość. Po kolejnej godzinie okazało się jednak, że chyba warto było się męczyć.
To był dzień łączonych zleceń. Nasza firma przestała być grzeczna i zrównoważona. W radio lecą reklamy a do klientów co chwilę trafiają jakieś kody rabatowe. Dzisiejszy duży ruch to właśnie owoc takiego jednodniowego kodu.
Miałem zlecenie poczwórne. Tego jeszcze nie grali. Cztery dania w torbie. W ogóle mnóstwo miałem dzisiaj zleceń łączonych.
Rozpisałem to dzisiaj offline na karteczce. W pamięci nie sposób było to ogarnąć.

Na lewo restauracja, dalej adres klientów. Po prawej odległość w danej chwili od domu. Na żółto fajne kursy, na szaro słabe
Najgorsze było to skakanie. Narwicka to zdecydowanie adres, który gdybym mógł to bym odrzucił.
Od roku trwa tam przebudowa przejścia pod torami. Trzeba nadkładać drogi.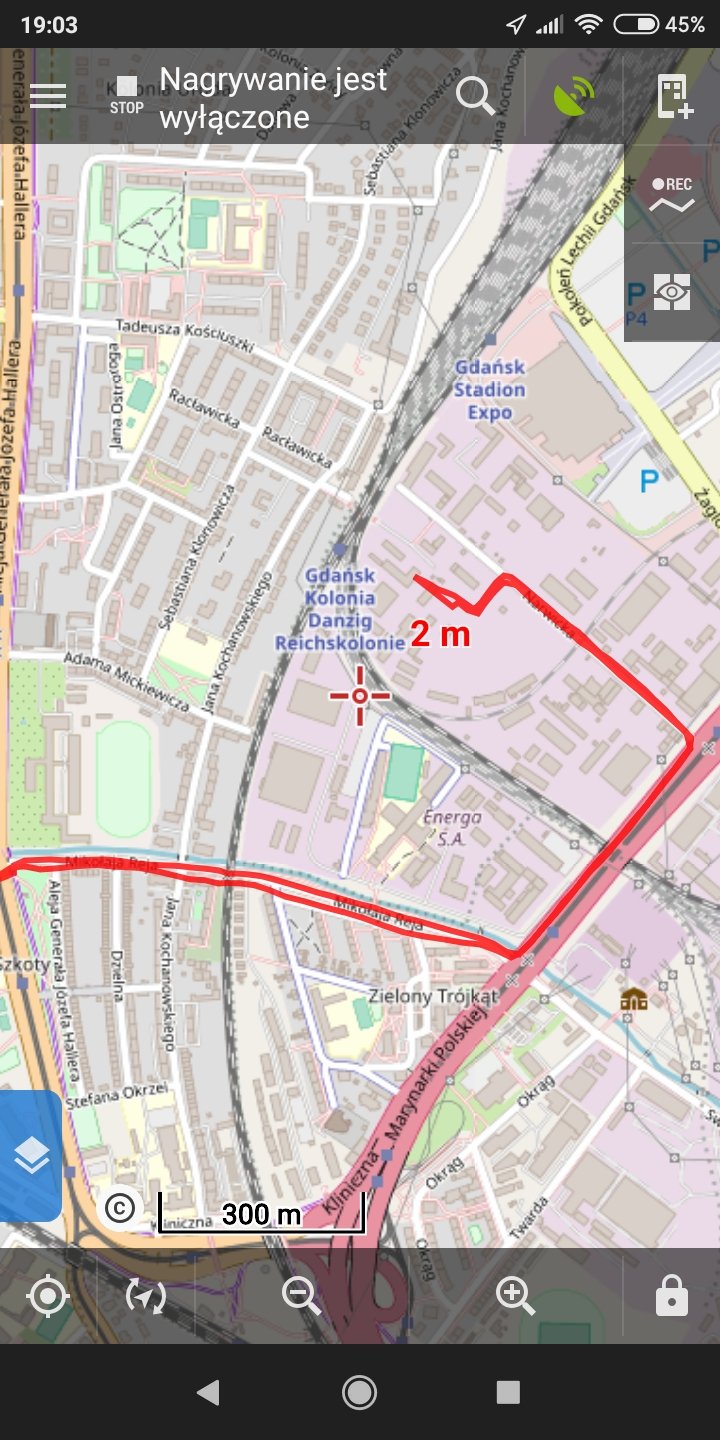 Niestety dzisiaj jeździłem z gwarancją, czyli takiej opcji nie miałem. Z tej Narwickiej jechałem na Śląską, czyli chyba najdalej jak się da.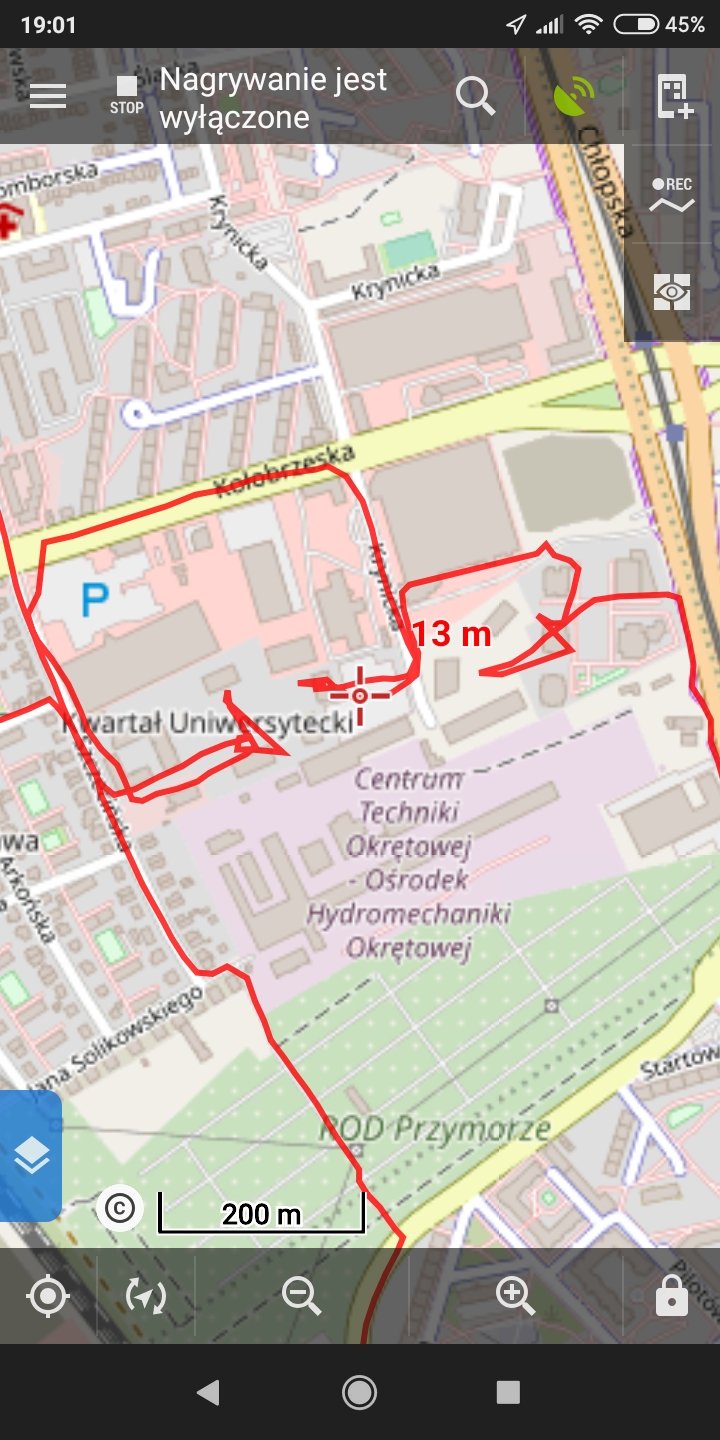 Powyżej przykład co robią płoty w mieście. Trzech klientów z sąsiednich bloków a trzeba było wracać do ulicy.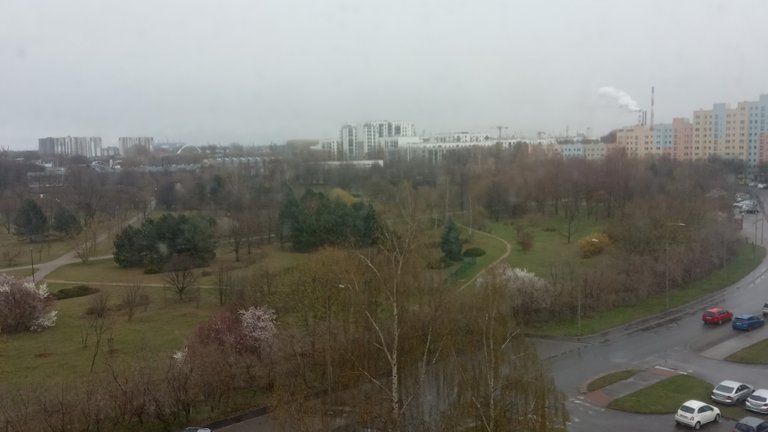 Widok z bloku na Zaspie przy ulicy Kombatantów. W tle widać nowe bloki Letnicy. Dość przerażające one są. Patodeweloperka.
Padało tak, że zwyczajni ludzie uważają, że nie można na rowerze. Trzeba było wskoczyć w zimowe ciuchy i to także było ciężarem dzisiejszej jazdy. Wiało też srogo.
No i kończę na tym, że mam nowy łańcuch. Przed pracą wpadłem do serwisu i od ręki udało się doprowadzić rower do "stabilizacji emocjonalnej" (65 złotych).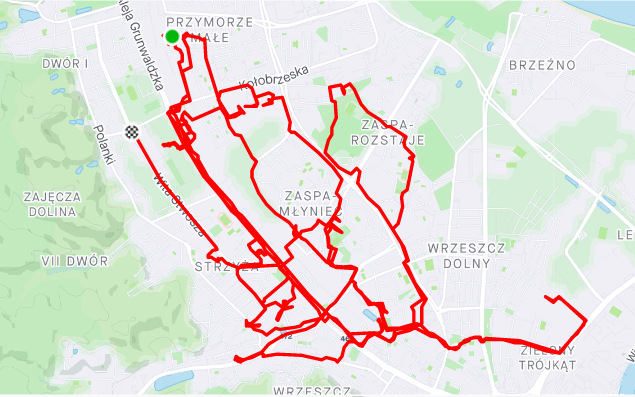 This report was published via Actifit app (Android | iOS). Check out the original version here on actifit.io




19135