Przyjemniej się jeździ niż chodzi.
Na początek krótka fotorelacja: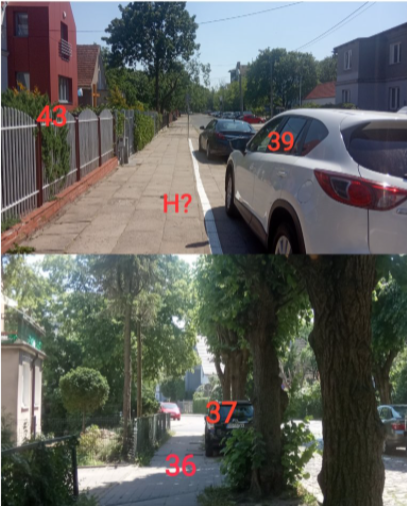 Bawiłem się w lokalnego grynpiza. Niestety termometr dla ludzi nie rozumie nieludzkich temperatur. Dwa oblicza ulicy Wąsowicza w Oliwie. Przedwojenne i powojenne. Liczby pokazują temperaturę. Okazało się jednak, że termometr nie dał rady na takie nieludzkie temperatury i H pokazał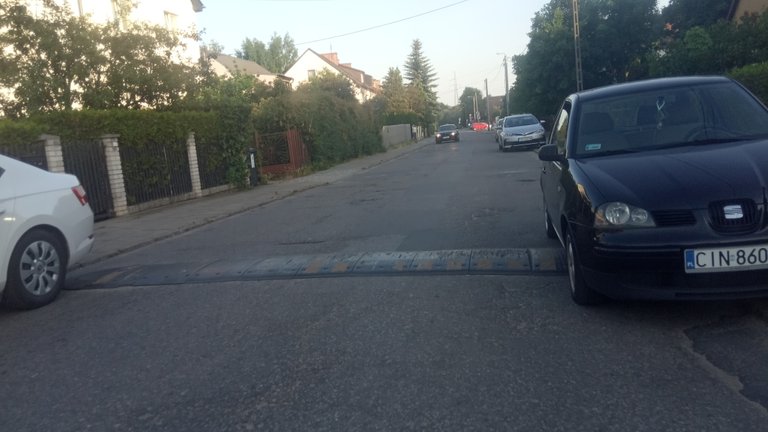 Taka mała rzecz irytująca rowerzystów. Te progi po bokach mają miejsce dla rowerzystów... no ale nie mają jak ktoś tu zaparkuje. To ulica Słupska w Gdańsku (Przymorze Małe)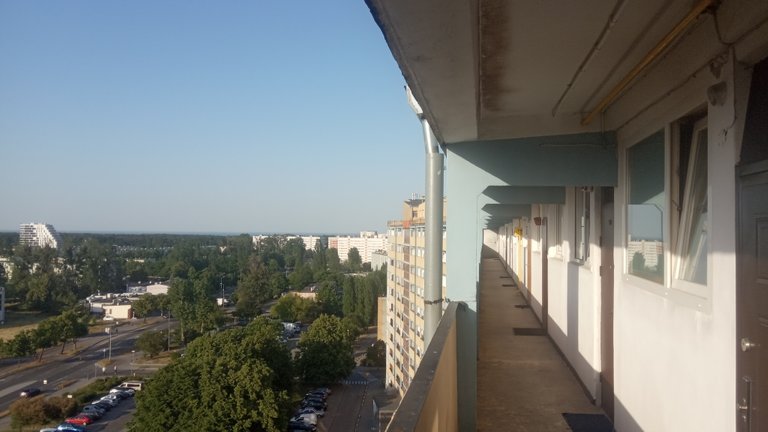 Kołobrzeska 42 i widoki które uwielbiam. Falowiec i morze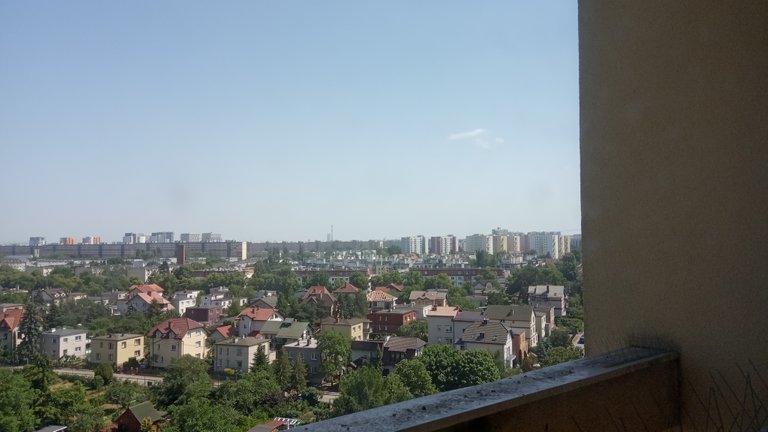 A to widok z Pomorskiej 94 na Przymorze czyli falowce ze zdjęcia powyżej
W tym tygodniu wróciłem do jeżdżenia na grafiku. Wprawdzie jest on bardzo krótki (godzina i kwadrans), ale to mi się opłaca. Ten czas to nasz poranny rozruch i wtedy zlecenia bywają złośliwe. Nie jest ich jednak dużo, zwłaszcza na samym początku. Dodatkowo zmieniono u nas mapy stref i w końcu mieszkam w jednej z nich. To oznacza, że przez pierwsze pół godziny pracy siedziałem w domu a firma mi za to płaciła.
W sumie mnie to nawet zaskoczyło. Tak dawno nie jeździłem na grafiku, że dodatkowe 11 złotych było dla mnie czymś niespodziewanym. Nawet myślałem, że to jakiś błąd.
Zrealizowałem dwa zlecenia (niewygodne, strasznie pod wiatr i upał), ale to drugie dostarczyłem minutę po czasie grafiku. To oznaczało wyrównanie za mały ruch.
Potem szybko przełączyłem się w tryb zleceń pojedynczych. I dobrze. W upale jeździłem po Przymorzu, Oliwie gdzie skończyłem na lodach. No i kilka metrów byłem na Żabiance.
Odpoczywając w cieniu rozmawiałem z mieszkańcem Przymorza, który odpowiadał, że jego ~szwagierka była pierwszą kobietą, która dojechała z Polski do Indii rowerem. Ona jechała a jej rodzice odchodzili od zmysłów. No i opowiadał o swojej podróży w latach 80. do Francji Fiatem 125 ze 100$ w kieszeni gdy pierwsza naprawa miała ich kosztować 300$.
Takie uroki przesiadywania na ławeczkach.
Z upałem radziłem sobie zimną wodą w bidonie. Wodę ciągle wymieniałem i jak przychodził kryzys to...chlup w dziub! Działało.
Wieczorem też wyjechałem pojeździć bo to był dobry dzień i szkoda byłoby to przerwać. Ok. Chodziło też o naszą krokorywalizację gdzie dzisiaj było trzeba przeskoczyć próg 21 tysięcy kroków. Limit dwóch błędów wykorzystałem także to był dla mnie dzień próby. Gram dalej, choć pewnie nadal na szóstym miejscu.

This report was published via Actifit app (Android | iOS). Check out the original version here on actifit.io




22303