Hello free world, how was Sunday? Here in the Canaries hellish, an unbearable heat about 35 g with warm air. The Calima continues undeterred and we suffer, we can not do anything just a few swims in the sea but if you do not work. From tomorrow rest, then sea, baths etc.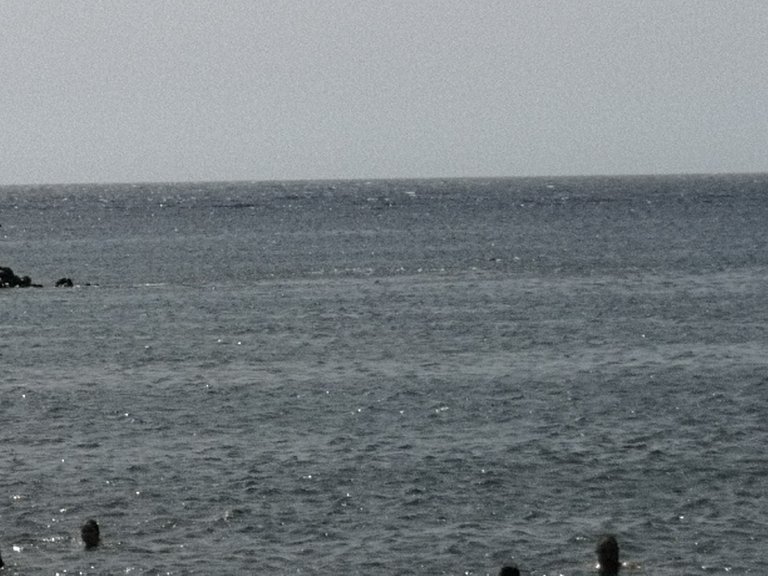 By rizzellofabio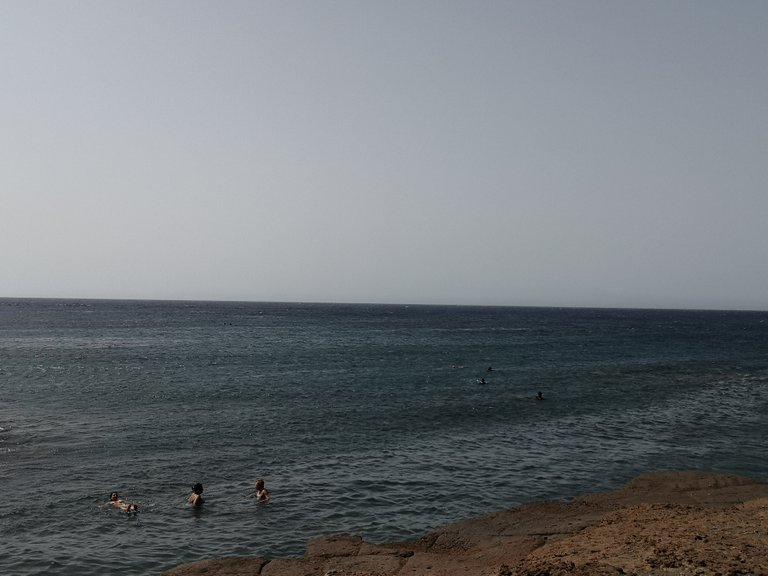 By rizzellofabio
http://www.aemet.es/es/eltiempo/prediccion/avisos?k=coo.
The link above will inform you of the climate we have these days.
Usually the soccer and basketball courts on Sundays are full of people playing. Today everything is empty, with this heat it is unthinkable to play.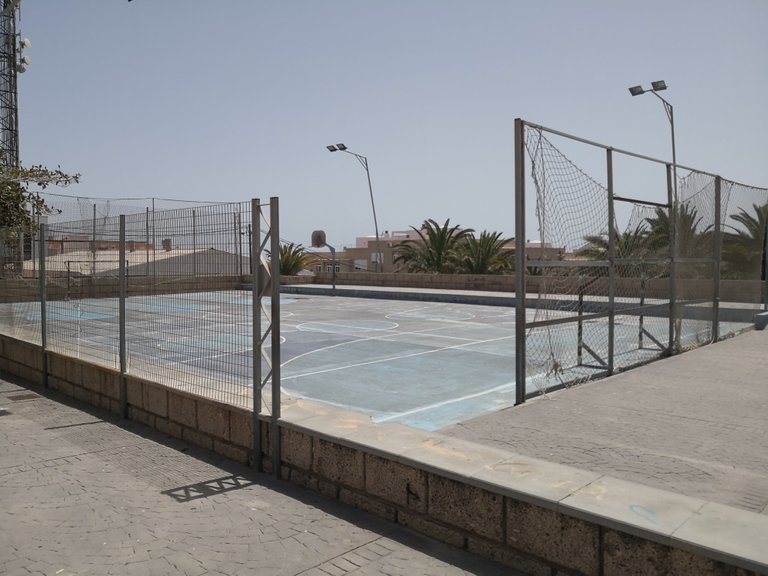 By rizzellofabio

By rizzellofabio
All photos are taken with my Huawei Mate 10 Pro.
Although the Calima continues unacedingly, in the background of this photo you can see the island of Gran Canaria.
Today was a very tiring working day, I work in the street most of the time and it was very hard. My post today closes here, always greeting everyone with great affection. Thank you for your daily support. A hug to all of you free world. Tomorrow remember that the week of the VIP character begins. Hello goodnight.
 <br/> _This report was published via Actifit app ([Android](https://bit.ly/actifit-app) | [iOS](https://bit.ly/actifit-ios)). Check out the original version [here on actifit.io](https://actifit.io/@rizzellofabio/actifit-rizzellofabio-20210718t224958314z)_ <br/> <br><img src="https://cdn.steemitimages.com/DQmXv9QWiAYiLCSr3sKxVzUJVrgin3ZZWM2CExEo3fd5GUS/sep3.png"><br><table>    <tr>        <img src="https://cdn.steemitimages.com/DQmRgAoqi4vUVymaro8hXdRraNX6LHkXhMRBZxEo5vVWXDN/ACTIVITYCOUNT.png"> </tr>   <tr>        <div class="text-center"><b>27430</b></div> </tr></table><table>    <tr>        <img src="https://cdn.steemitimages.com/DQmZ6ZT8VaEpaDzB16qZzK8omffbWUpEpe4BkJkMXmN3xrF/ACTIVITYTYPE.png">  </tr>   <tr>        <div class="text-center"><pre><b>Camminare</b></div></pre></div>    </tr></table><div class="text-center"><img src="https://cdn.steemitimages.com/DQmY5UUP99u5ob3D8MA9JJW23zXLjHXHSRofSH3jLGEG1Yr/A-10.png"><a href="https://bit.ly/actifit-app"><img src="https://cdn.steemitimages.com/DQmQqfpSmcQtfrHAtzfBtVccXwUL9vKNgZJ2j93m8WNjizw/l5.png"></a><a href="https://bit.ly/actifit-ios"><img src="https://cdn.steemitimages.com/DQmbWy8KzKT1UvCvznUTaFPw6wBUcyLtBT5XL9wdbB7Hfmn/l6.png"></a></div>