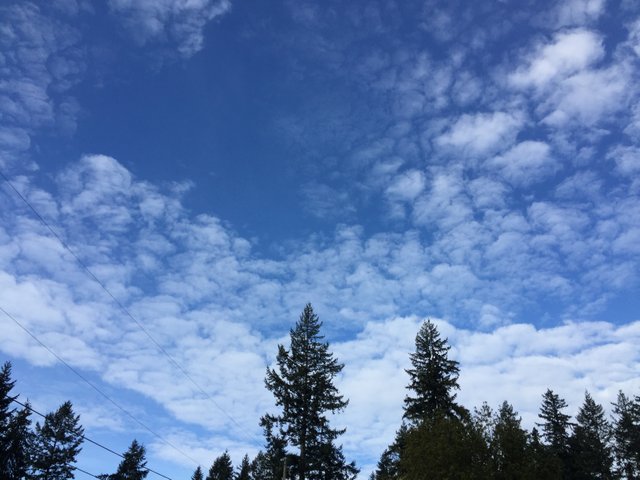 Greetings everyone and welcome once again to my fitness report for today. Hope all's well and that you're having a fun time with your activities.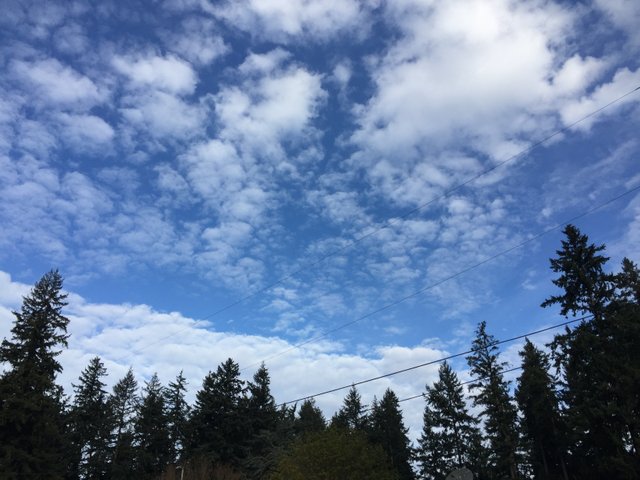 So, today was another beautiful day. I got up a little late, so had a late start. And after putting on my workout gear I was out jogging and walking around the neighborhood for almost two hours.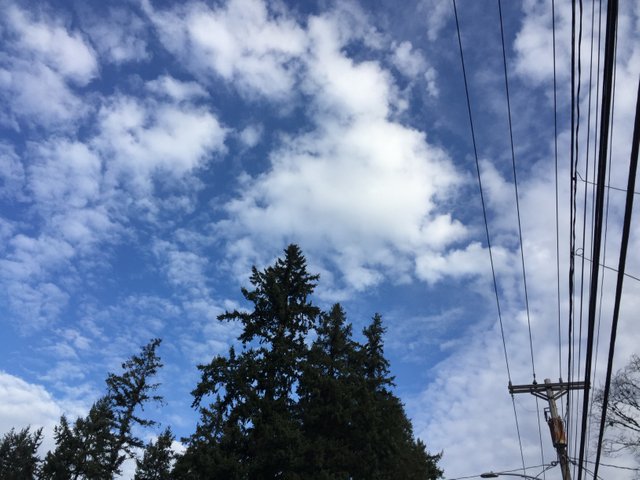 I enjoyed the soft breeze as I made my way around the place and had to stop for a few seconds trying to capture images of these lovely clouds up in the sky.
I was happy to return home feeling energized and active from walking and jogging. At home I got cleaned up then watched the news and also spent time reading some posts.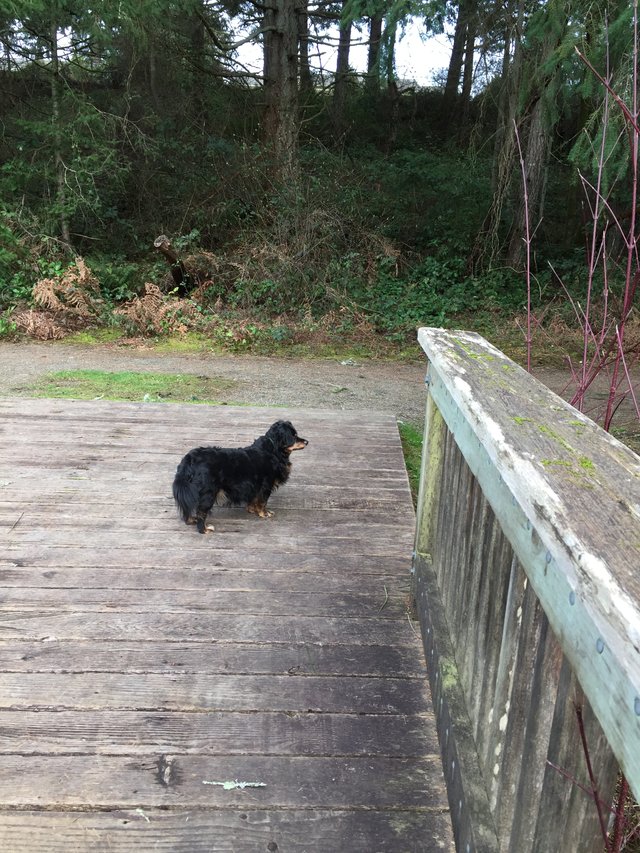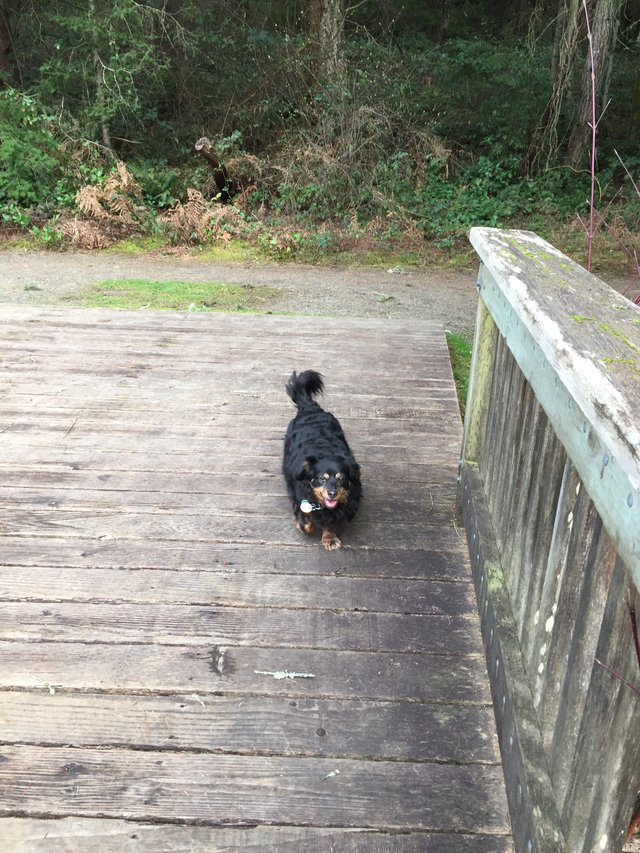 After reading I thought I'd go for a leisure walk and so I walked in the nature trail. Then suddenly I saw a beautiful black dog walking and running around looking so happy and curious in his surroundings then he saw me while I was watching the geese on top of a log by the pond trying to capture its image and also his.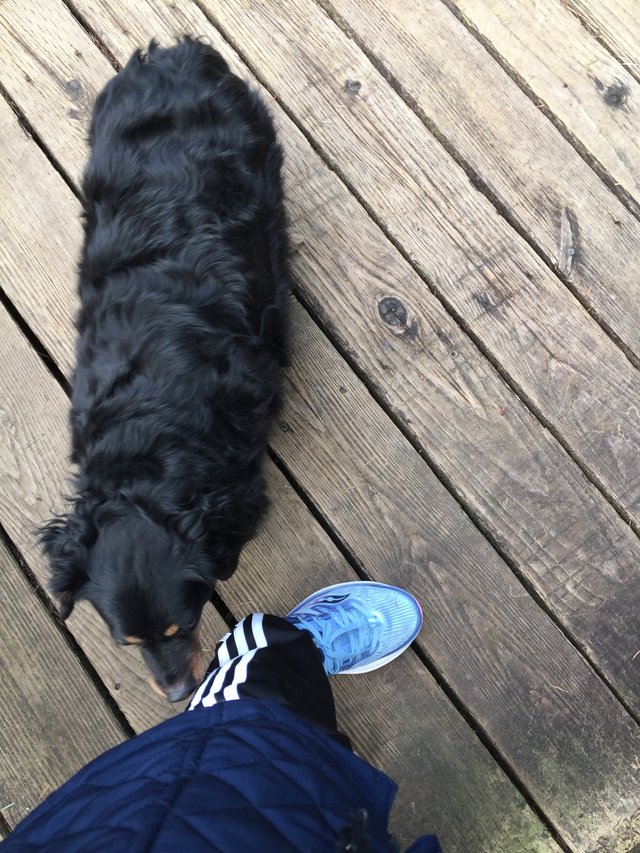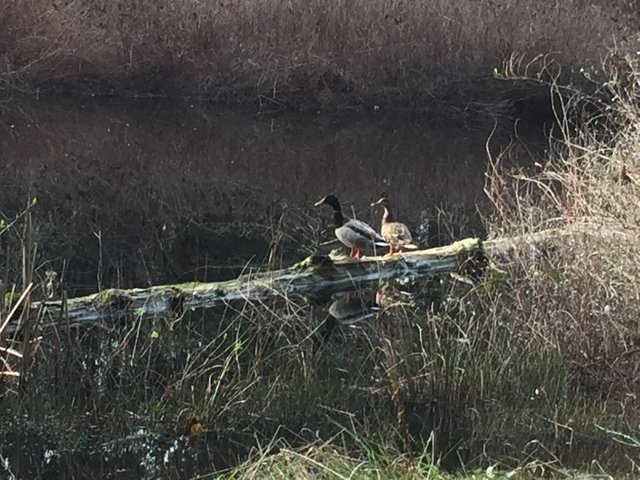 Then He walked towards me and started sniffing. And soon he was out of sight; didn't get to see his owner however, but I think he knows how to get home.
And that was my final stepping of the day at the trail. Now I'm at home and crafting my report for submission to the chain.
Thanks everyone for stopping by and reading. Hope to see you all again tomorrow. Have a wonderful day.
Until next time, cheers!
Rogerine, xoxo 😚
Enjoy the music 🎼
Today's automaticwin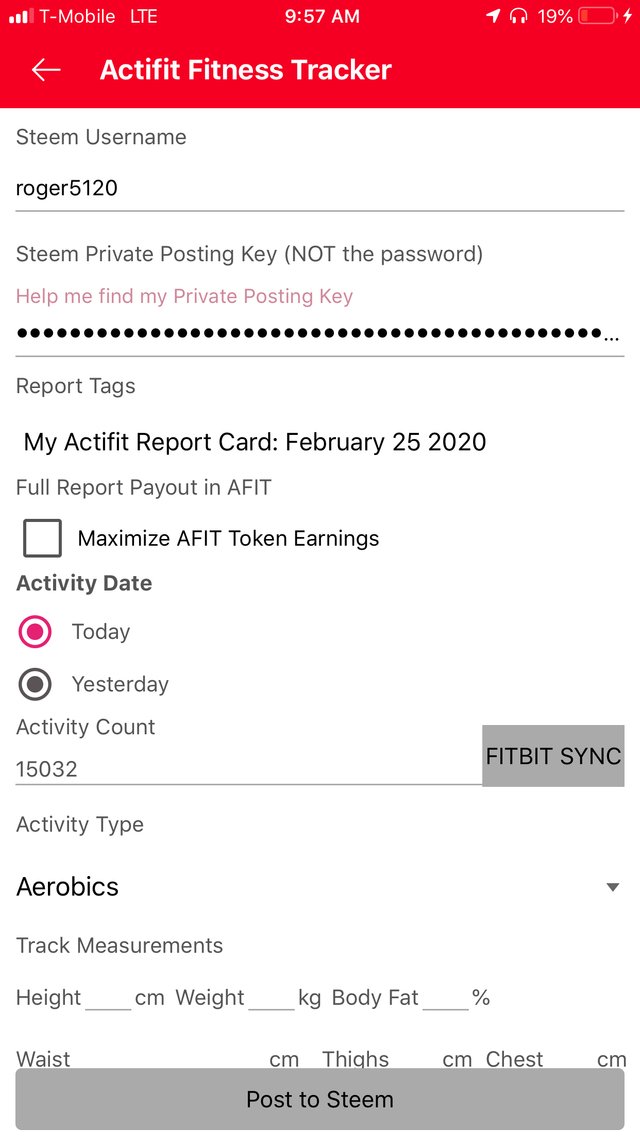 27834

Aerobics,Daily Activity,Jogging,Photowalking,Walking
Earn Tokens As Simple As One Two Three
Download the Actifit mobile app: from Google Play or AppStore
Go for a jog, walk your dog, mow your lawn, go to the gym, move around your office,... with an aim to reach a minimum of 5,000 activity count.
Post via app to the Steem blockchain, and get rewarded!
Signup with the referrer below:
https://actifit.io/signup?referrer=roger5120