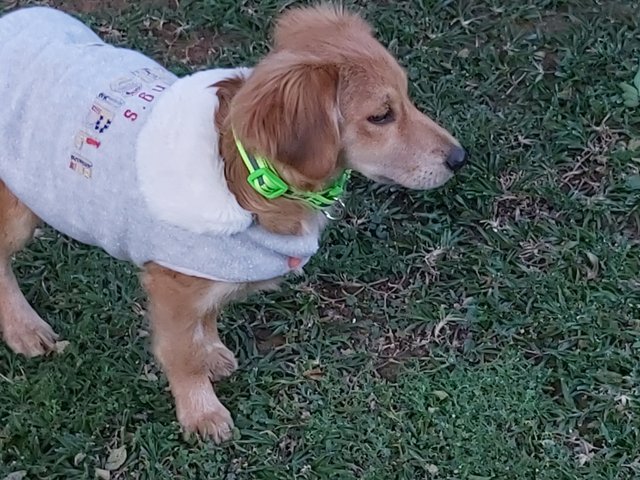 It is now really becoming very cold here in South Africa, it seems as if winter now arrived in full force.
I can only go for my walk if I start at 6:00 in the morning as we are restricted to exercise between 6:00 and 9:00 in the morning and I must start work at 7:30.
All this coupled to a nice warm bed and my own laziness, means that I again did not go for a walk. From next week on we may however exercise from 6:00 to 18:00, this will enable me to walk after work when it is warmer!!
Hopefully I will then be more enthusiastic about walking, as it would be a nice change from sitting behind a computer!!
We also bought a jacket for the puppy, to keep him warm, when he is outside.
Stay healthy, stay active and stay safe!!



6244

| | | | | | |
| --- | --- | --- | --- | --- | --- |
| | | | | | |
| cm | | cm | | cm | |