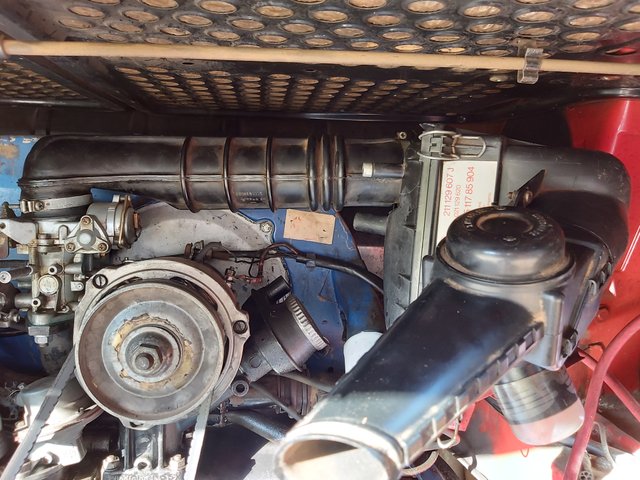 Today, I spent half of the day driving around to buy my old VW bus, a new secondhand air cleaner, as the bus did not have one when, I bought it.
I also recieved a second air cleaner for an older model, from a guy who was cleaning his garage, and was going to throw it away.
Later on I fitted it to the engine, and on the photo at the top it is fitted. I still need to get a breather pipe and fit it to finish the job 100%.
In the evening, I again made a nice fire, for a nice braai as our dinner.
I also had an ice cold beer, but I am saving the photos for #beersaturday, as this one was a nice craft beer, which I bought on Thursday!!
With all this driving around, I also did quite a bit of walking as can be seen from my step count!!
Stay healthy, stay active and stay safe!!



11003

| | | | | | |
| --- | --- | --- | --- | --- | --- |
| | | | | | |
| cm | | cm | | cm | |