#gardenjournal | Rhododendrons are here: March 10 2022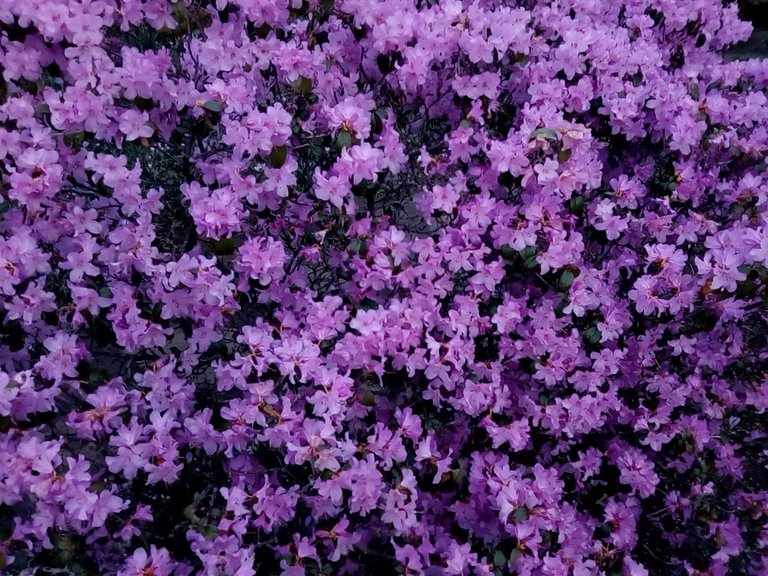 The very first of the rhododendrons have put in an appearance. These are quite discreet, small and neat and delicately coloured. Not like their blowsy cousins, tall and gangly, brilliantly hued, escaping Victorian gardens and overtaking the English countryside.
Closer to home, the jasmine is flowering in the front porch where I brought it to overwinter, filling the house with its intoxicating perfume. It's been sadly neglected, suffering from frost burn and drought, but sheltered from the weather, it's flourished, although still a bit raggedy around the edges.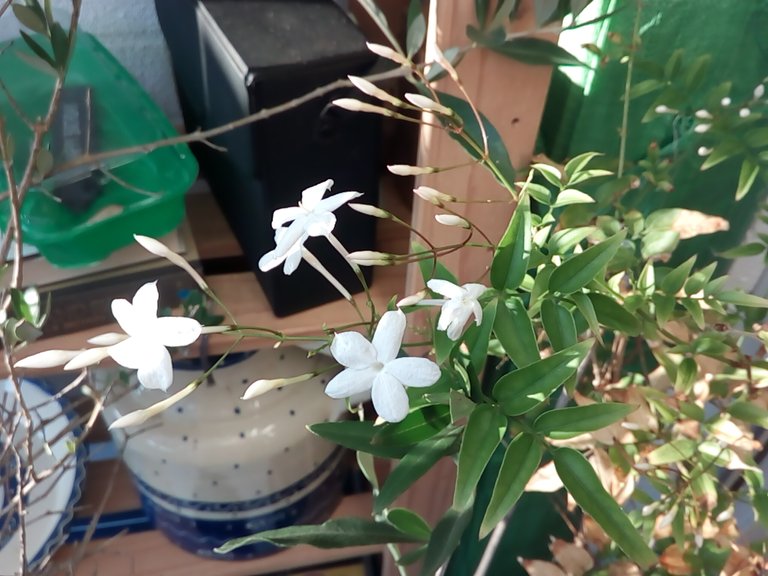 We've actually had a beautiful mild day here today, brilliant sunshine, dry and calm. I visited one of our local shopping centres and chatted to the folks in the Allotment greengrocers and Green and Pleasant whole food shop. I bought some gorgeous champagne rhubarb in the greengrocers, exquisitely pink, the first of the season, it will taste delicious. Custard or ice-cream, though, that will be the question.
I love the spring bulbs, always so joyous. These were planted several years ago, in a border near the tree at the end of my garden. They are right by the compost bin, so I see them nearly everyday as I walk by with the kitchen scraps.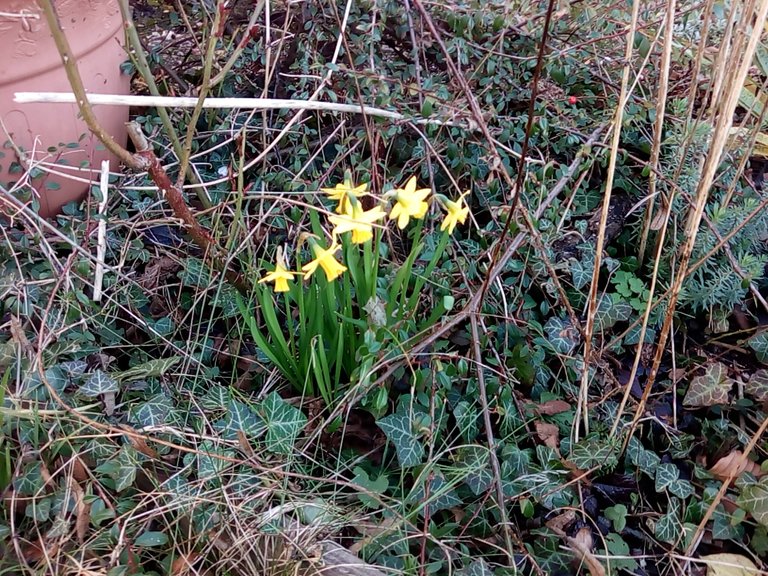 Tete-a-tete miniature daffodils, I have several clumps dotted about my wildlife garden (not what my neighbours call it). Strange that today was so mild and bright - yesterday was fearsome cold - but these little honeys were sturdy and upright, undaunted by frosty weather, rain or storms.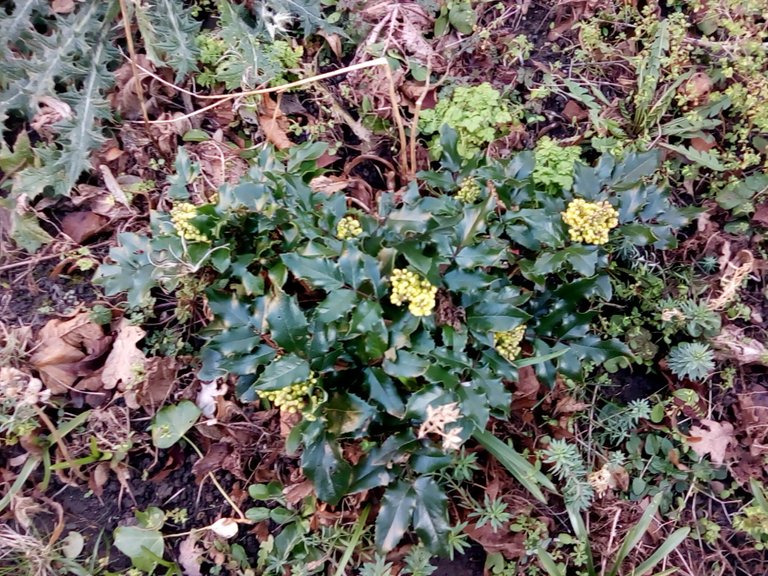 Mahonia, I always think of this as a rescue plant - no one put it there, it gets trampled too close to the path and over-run with other plants, but still puts in an appearance every Spring. I was surprised to see it laden with flowers, I wonder what that means? Maybe a series of cold wet windy storms are the ideal growing environment.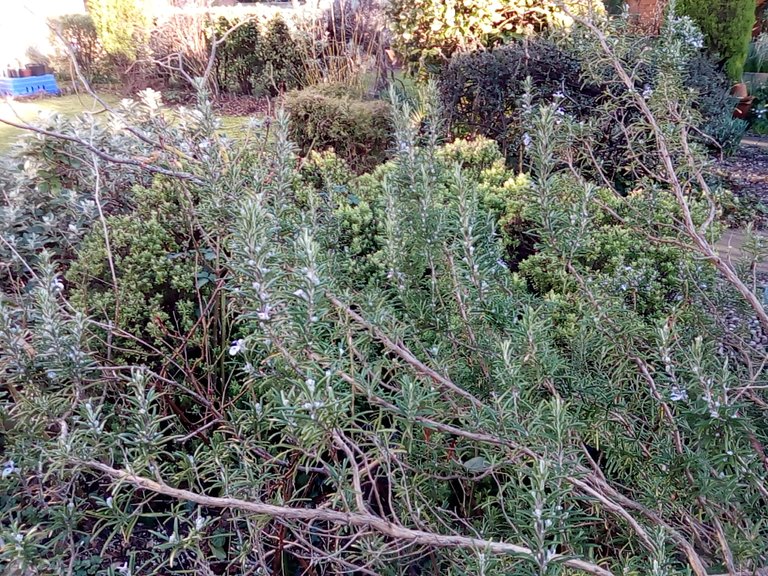 My ancient rosemary bush, also neglected and grown to an enormous straggly spread, left alone, intended. It's early for flowers to appear, usually, a little later in the season, they are covered in bees and hoverflies.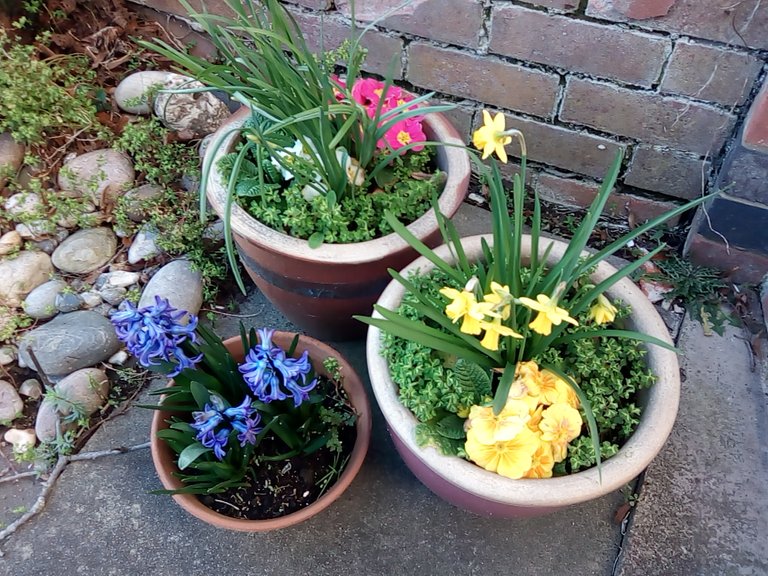 A more suburban arrangement near the front door, gaudy primulas and gorgeous (so blue) hyacinths. The pots at the back door are slower growing, but coming along nicely.
Upstairs, my potatoes are chitting. They're taking their time, too, and nothing to see here, except a few dusty tubers with quarter inch purple sprouts. Their time will come.
About half these steps were from moving about inside the house. I'm wondering what I was doing to get so many steps in. I thought I was sitting at my computer working.
This report was published via Actifit app (Android | iOS). Check out the original version here on actifit.io




09/03/2022

8158

---
---