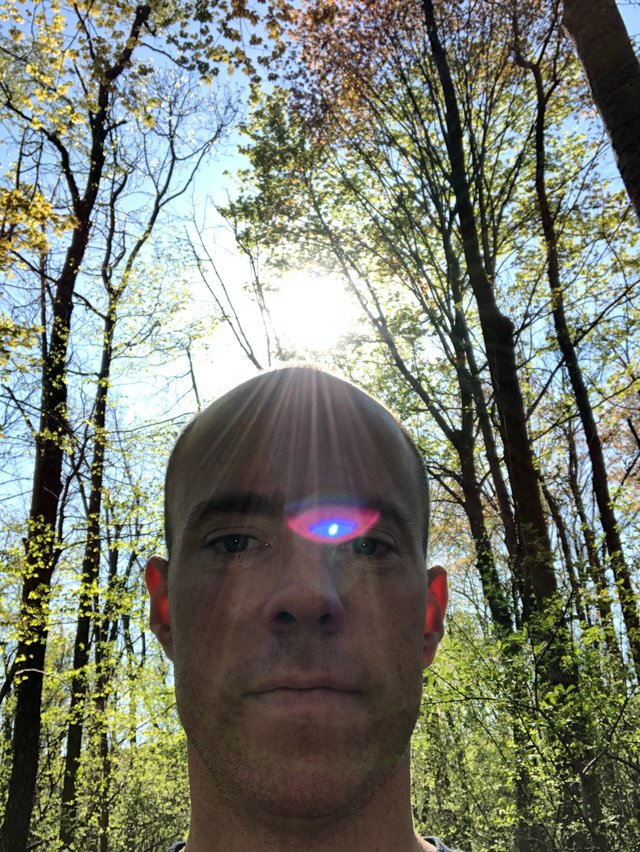 I got in lots of steps today! Work was very busy and then my wife and I took a nice walk through a park today. It was a county park not too far from our house, just about 20 minutes or so. It's free to get in, but they normally have a $3.50 parking fee. You're supposed to pay that at a building that is currently closed because of COVID-19, though, so you don't really have to pay that. They didn't have a box to deposit money in or anything like that either. I guess they're just not worrying about it.
Yesterday, I got a new Garmin Vivoactive 4S activity tracker thing and I tried that out today during the walk. I accidentally stopped the tracking about a half mile in by pressing the wrong button, so I just started a new one session and kept walking.
After that, we stopped and got some takeout Mexican food. I normally don't eat stuff like that, but it's actually our 6th wedding anniversary today, so I used the special occasion as an excuse to eat some food I wouldn't normally eat. I got enchiladas verdes with ground beef and they were quite delicious.
I've started to write down the pull-ups I do in a little notebook to try to get more of them in per day. I did 100 on Sunday, but then I was actually a little sore and I've been doing more like 50 a day since then. Hopefully, I can get to 100 again and then do even better than that. Obviously, I'm not doing them all at once. I usually do about 10-12 per set. With chin-ups, I can do more per set, but pull-ups are a little harder.



15314

Daily Activity,Hiking,Weight Lifting