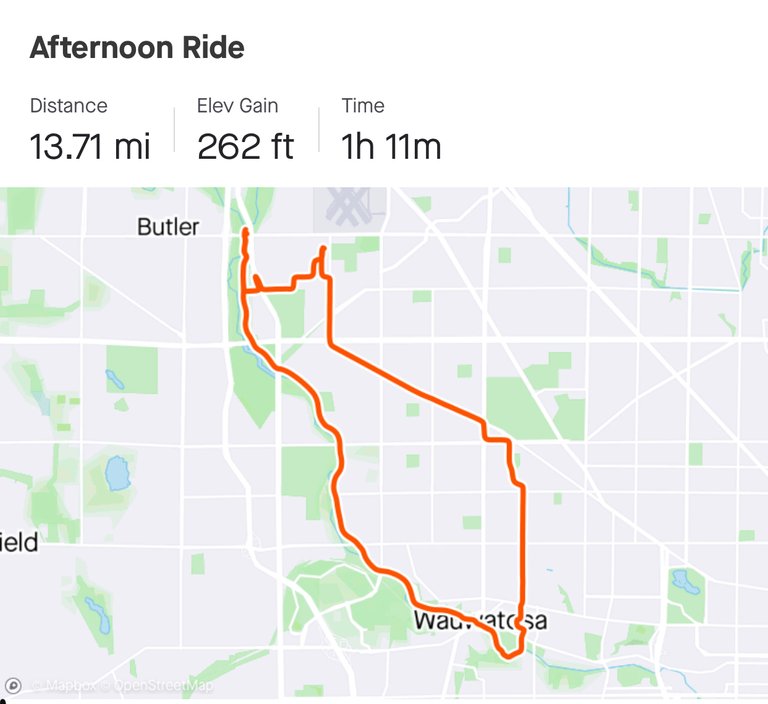 I got in lots of steps again today! Over 20,000! Work was busy, plus I went on a walk with Stella. Before I did that, I went on a bike ride. It wasn't a super long bike ride, but I also haven't really been riding my bike much lately. In fact, this was my first ride of the whole year. I went just short of 14 miles. There's a nice trail near my house that I rode on. I went north and didn't make it very far before the trail was completely flooded in a part. I turned around and headed south and never hit any flooded areas.
It rained pretty much nonstop from Sunday through Tuesday around here. The trail I was talking about is right next to a river, and the river is up almost to the trail. That's why it was flooded in parts. Further south, the trail isn't right next to the river anymore.
It's nice to be able to get out and enjoy the nice weather. We don't have nice weather for that much of the year here in Wisconsin, unfortunately.



23356

Cycling,Daily Activity,Walking,Weight Lifting