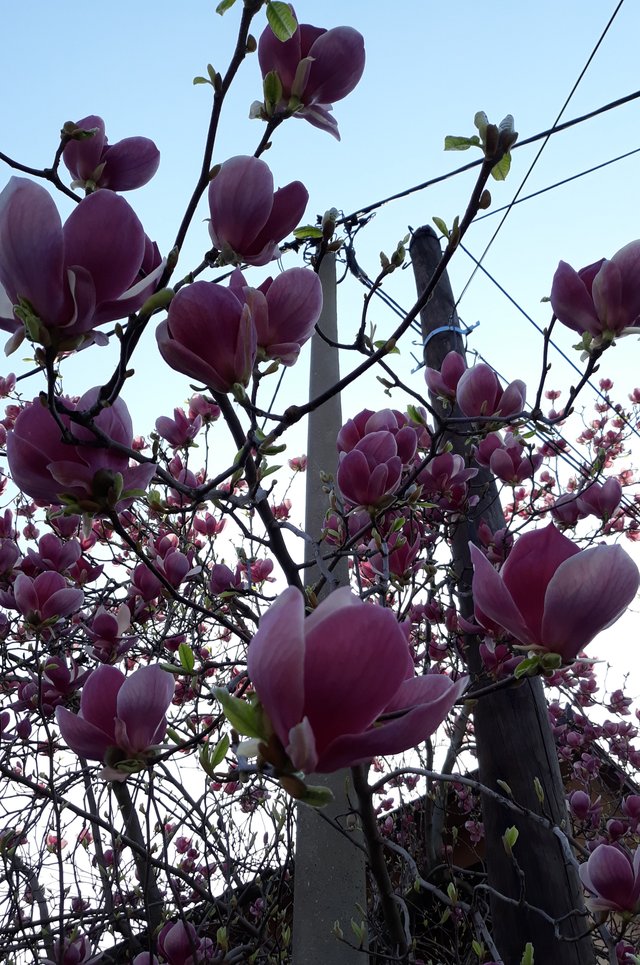 Today is such a beautiful, beautiful and sunny day. Nature said to all of us "good morning" she woke up from a long winter dream, how she just woke up, everything was finally in place.
Mother spreads the laundry on the patio and exudes so much freshness that I don't know if it's the smell of washed laundry or spring, and I'd say the latter. I came running through the fragrant meadows, the ravaged forests, the revived streets. It comes to me screaming out loud with laughter, all because of the joy that fills me - just because my favorite season is here again.
I head to the basement and remove the dust from my bike, hurry seven on it, and then hesitate for a moment, should I just run or walk anyway? Not. I will be on the bike, so I will be faster, so my face will absorb all that freshness and charm of nature. And I do it, seven on a bike and moving. I'm walking down my street. Everything is green, the canopy is swollen, it looks like big green pumpkins. The smell of food is spreading everywhere. I walk out of my street and head to my school, look at her building from up close, and she's even nicer to me, as if she's been given some new attire or a new facade. From Monday, when the weekend is over, the benches will be packed again in front of the school and we will again be pushing ourselves around the seating area. But let me not care about it, everything is better than scarves and hats.
I go down to the river. And, there are fishermen, although they have been around all year, except in winter, they are now somehow more cheerful and watching the river with a smile. And the boats set sail, the water calm, the day clear and sunny, all the conditions fulfilled. I don't know where I'd go first. I have the desire to fly through the city and the end to see all the beauty that spring has brought with me. I look forward, I look forward to life and nature, flowers and birds, that I can only tell you in words the tones they release and the melody they create. I breathe in the air with my lungs full, absorbing the scenes with my eyes wide open. All the ropes are like bees flying from flower to flower. Cherries have sprouted their first buds, this will be the birth year, in a month and they will be here in May, so these spring days will be even sweeter.
I'm afraid that one day it will be a little bit to go around and see everything, I am rushing towards the park, it is full of walkers, it is full of children playing on swings, swirls, seesaws. They laugh and scream with happiness. Some are making their first steps, and there are those who move with the help of a stick, but it seems to me that they do it with much greater ease than ever.
On the playground are my classmates, I ride to them, drop my bike on concrete and run to join them in football. I'll spend the rest of the day there, and then the next I'll come back and do another tour around town, just to enjoy myself as much as possible.

7210

| | | | | | |
| --- | --- | --- | --- | --- | --- |
| | | | | | |
| cm | | cm | | cm | |