My Actifit Report Card: March 3 2020 A morning Walk near the beach

A morning Walk near the beach
Today in the morning the forecast for this afternoon was for rain in the early afternoon, so I decided to get my walk in this morning and went for a walk by Walnut Beach and Silver Sands State Park and managed to get enough steps that my total for the day was just over 10K which I am happy with.
On the walk, I, of course, had my camera with me as I generally always do, and speaking of my camera I noticed on yesterdays shots I had some dust on my sensor, and it was funny it actually looked like a question mark, which I was able to edit out in yesterdays photos, but before heading out for my walk this morning I cleaned the sensor, something I have done many times before but still, I am very wary and careful when I do that as I would hate to damage the sensor, the good news is looking at the photos I took today I seemed to have done a good job and the sensor looks clean.
Tip: if you have dust on your sensor and want to see easy how much it is, turn up the F stop to 22 or so and take a shot of the sky, the spots will show quite clearly then, and as for cleaning, I use a dust blower thingy first to see if that clears them, and if that doesn't work I use lens cleaning swabs, there are plenty of videos online on how to clean a sensor, all I will say is do it very carefully and gently, so far that had worked for me
I took quite a few shots on the walk, some of the beach and such which I have not edited yet, but I was looking for something a little different on my walk for tonight's post, so lets see what I got.
I start with this leaf laying on the walkway, with some drops of water sitting on it, which caught my eye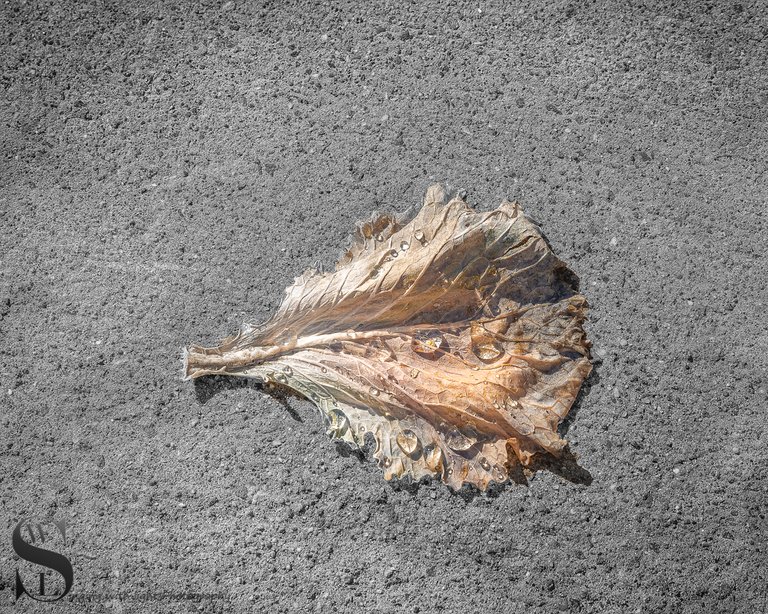 Sony A7iii 75mm F8 1/400 Sec ISO 100
Click here to view larger



keeping with something a little different while walking down a side road by Silver sands state park i spotted this fire hydrant with its bright yellows and greens, and the blue cover beside it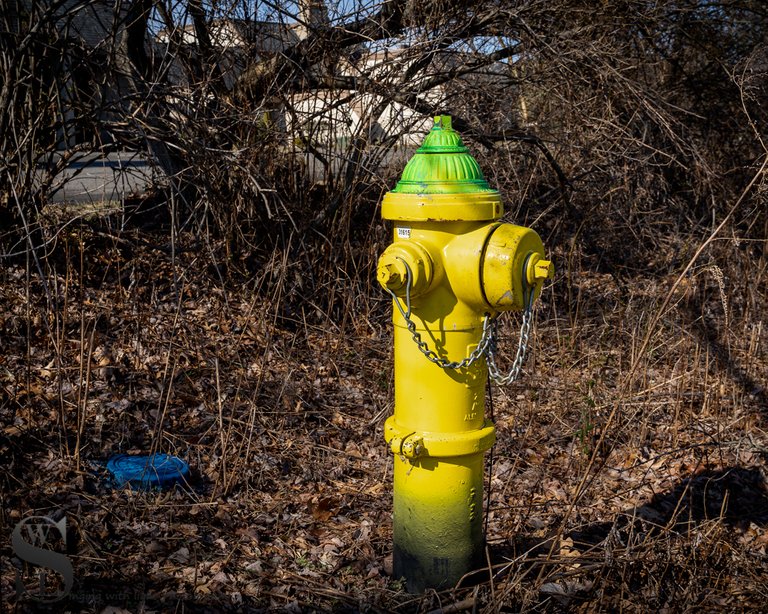 Sony A7iii 32mm F8 1/160 Sec ISO 100
Click here to view larger



next up I share of the Pavillion which is being built at Silver Sands State Park which I haven't shared shots of this version of it yet, in fact, this is the first time I have seen it, they started building it last year but a fire started there and they had to start again from scratch, I have mopre shots of it from different angles which will probably be another post sometime.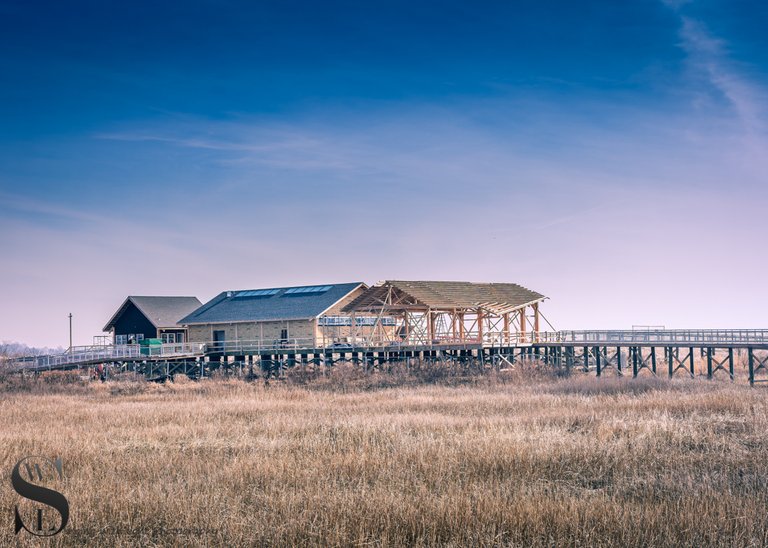 Sony A7iii 64mm F8 1/400 Sec ISO 100
Click here to view larger



And this lifeguard stand amused me as it was sitting behind the new buildings well away from the beach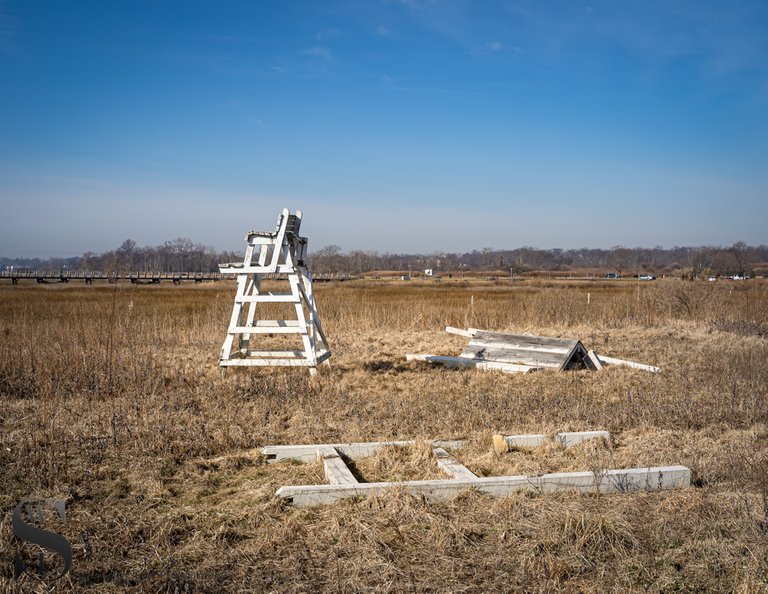 Sony A7iii 41mm F8 1/400 Sec ISO 100
Click here to view larger



And speaking of being amused, seeing this pile of sand which I know was probably dropped there to be spread along the beach preparing for spring and summer, my mind is easily amused and I thought someones building a big sandcastle ;)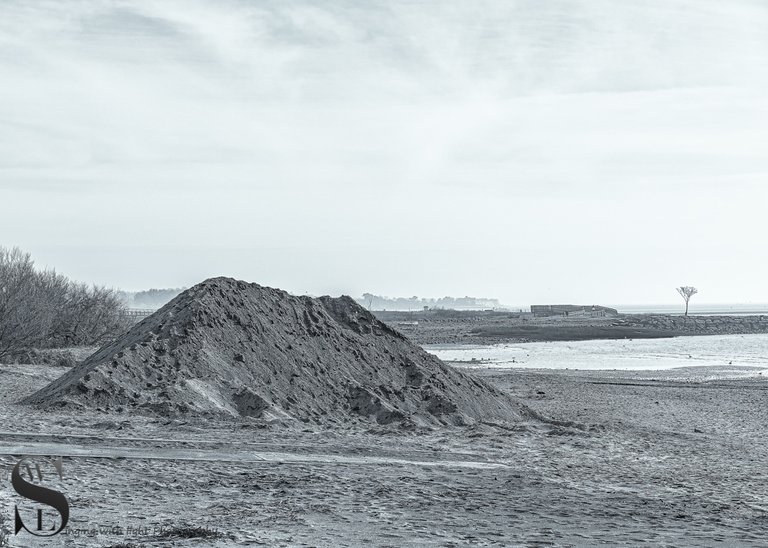 Sony A7iii 75mm F8 1/500 Sec ISO 100
Click here to view larger



And that's all folks
---
unless stated otherwise all photos used in my posts are taken and owned by myself, if you wish to use any of my images please contact me.
---

---

steemusa is a Community for and supporting those from of in the United States, and now is in the process of rebuilding stronger than ever join us on Discord







!steemitworldmap 41.195079 lat -73.078612 long Walnut Beach Milford CT d3scr


10264

Daily Activity,Photowalking
---
---