My Actifit Report Card: July 25 2021 Hustlin Sunday And Portfolio Changes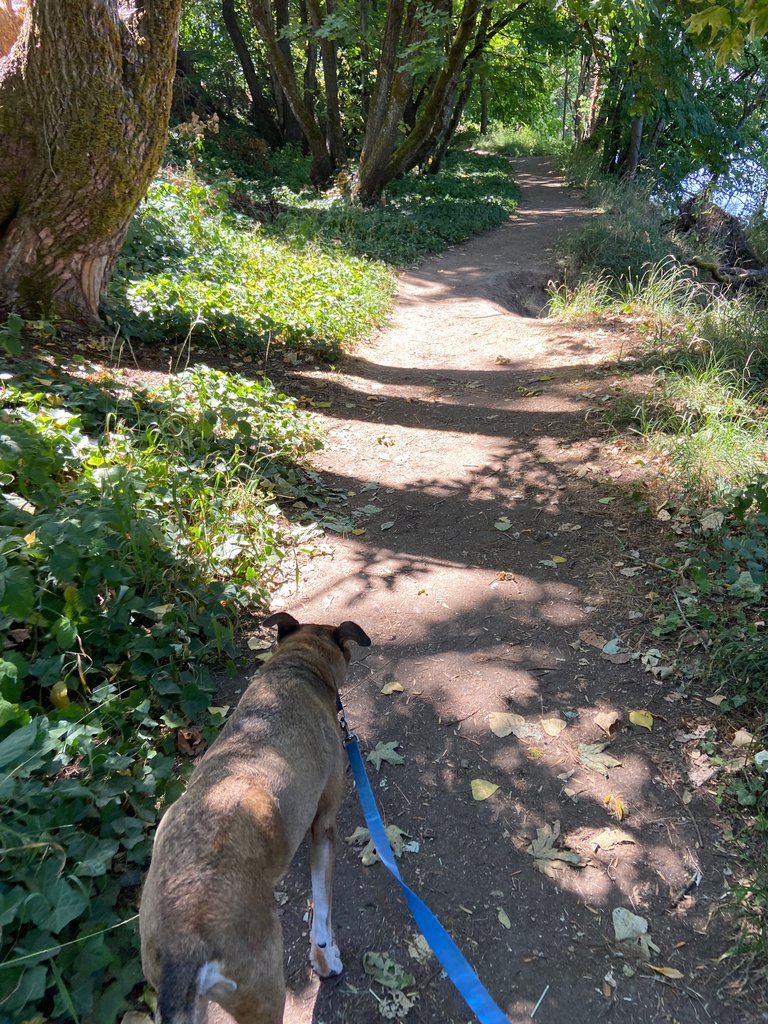 What's up to my wonderful hustlers out there! Hope everyone had a Sunday Funday! Mine was full of, well, work… But it was a good a busy day unlike the rest of this week, so that made it all better! I did get to take the dog for a couple of nice walks, hitting our favorite river side trail. Made some decent money today making my food deliveries, which is good because I am trying to play catch-up from vacation and get some bills covered, lol. But such is life, at least I was able to travel for a month straight with my kids, but now I have to pay it back, lol.
So I am thinking I am going to turn this into my daily Hustler report. That way I can basically report to the community what I have been up to for the day, which keeps me accountable to my stake holders. It also makes me want to keep up with my activity, so it's a win win for both my and my body/mind, but also it will help me keep up with the day to say to see if I have been a hustler or a slacker, lol. Yep, I believe that's a good way to handle it.
Anyway, as far as the crypto world, I made some HUGE changes to the portfolio, paid off a big loan I had going in Nexo that I used for defi and some vacation stuff. Did that by selling all my LINK, ETH, LTC, and an small amount of BTC, that I had in the Nexo account. So now all the businesses are in the black and I can now focus on structure and reaccumulating, but I will be focusing only on coins and tokens that I use, this means Hive/HBD and select HE tokens, BNB, CUB, BUSD, USDC, ETH and BTC. I also have a small basket of staking tokens like ADA, ATOM, and SOL that I am chilling on. I also picked up some Polygon at add to my stack to use for creating smart contracts and NFTs on my new site, https://contractlogic.app
I am consolidated all of my CubFinance kingdoms into just the CUB and the BNB/BUSD kingdoms. I am also heavy into the CUB/BUSD farm and will continue to just build those as they are the bigger payers for me. I dumped my DOT/BNB kingdom as well as the CAKE and sold them and just put them between the two main active farms/kingdoms I will keep going.
I have decided that I am really only going to focus on the platforms that I use or find usable and not going to be gambling on hype. I figure being 98% of my portfolio in crypto is a big enough gamble. So at least I am going to focus more on building my stablecoin stacks for a couple of reasons… One, gives me dry powder that I can have to make some good swing trades, and two, I can earn 10% interest in Nexo while my money is chilling, and HBD can earn the same in my savings wallet, then I can pair BUSD with either BNB or CUB and keep staking LP tokens and earning more CUB.
Okay, I am rambling at this point, but you get the picture, I am going for more of a medium risk profile with crypto these days. Most of the market runs together anyway, and I am not doing much trading, just more swing and long position trades, like on the daily or weekly candles.
Anyway, going to get this posted so that I can dab it up with some good indica and go to sleep. Gotta get up and hit the gym and start my new post vacation routine!
See you tomorrow in my next daily update!
Be cool, be real, and abide!
This report was published via Actifit app (Android | iOS). Check out the original version here on actifit.io




10773

---
---