My Actifit Report Card: September 14 2021

An Enjoyable Day Exploring Cootes Paradise - Princess Point's Sassfrass Trail and Sassfrass Point through Caleb's Walk!
Full of Adventure!
---
REBLOG for SportsTalk new page: original posting - https://ecency.com/hive-193552/@trezzahn/actifit-trezzahn-20210915t012928185z
---
Tuesday September 14th, 2021
---
You can find my daily #actifit postings here @trezzahn
my sportstalk here:
and my dblog:
---
---
I awoke early today, for I was to see a friend and visit Hamilton for the day. Being so, I jumped out of bed at 5am, did my morning routine and ritual, took a micro-dose and did my cleaning up and yard work from last nights clipper. Gonna be a big storm tonight!
I got ready while doing my crypto dailies and checked up on my finances while eating my breakfast!
Not having time for my show this morning, I did my botany, hydroponics, and took care of my plantings, then prepared my items and bag for the day away from home.
Heading out around 8am, I snapped a beautiful picture of the sunrise before catching my first bus;

And another of the sunrise before leaving;
It took three buses and 1h15mins to get to my destination 80km away in the same metropolitan (GTAH, or Greater Toronto and Hamilton Area - contains 9 million people around the megacity that is Toronto, with Hamilton having a population of approximately 800,000 making it the fourth biggest regional municipality after Peel (1.7million), York (1.5million), and Durham (900,000-1million) surrounding Toronto (3.3million).
The remaining region, Halton (875,000) is made up of rolling hills along Milton (160,000), Halton Hills (65,000), and then where my busses eventually passed through; Oakville (315,000) and Burlington-Wentworth (335,000). I love the drive through this region of the city.
The Greater Golden Horseshoe, which is the area surrounding the environmentally protected Greenbelt that splits the Golden Horseshoe (GTAH, 9.3million) from the Niagara Escarpment's Greenbelt, contains metropolitans around such as London-Essex (350,000) to the south, Kitchener-Cambridge-Waterloo Region (1million) to the west, Barrie-Orillia-Innisfil-Angus (400,000) to the North, Peterborough-Belleville (350,000) to the North-East up the lake with area surrounding these metropolitans containing approximately 900,000 people, and lastly, Niagara-Welland-St.Catherine's-Thorold to the East with approximately 1.1million.
---
Thus, containing approximately 4.1million in the area around the Escarpment, and 9.4 within, the entire region,
this Greater Golden Horeshoe,
------- encompasses: -------
---
13.5million people!
---

Now that's a big city! Little geography rant there. Heh.
---
Through the interchanges,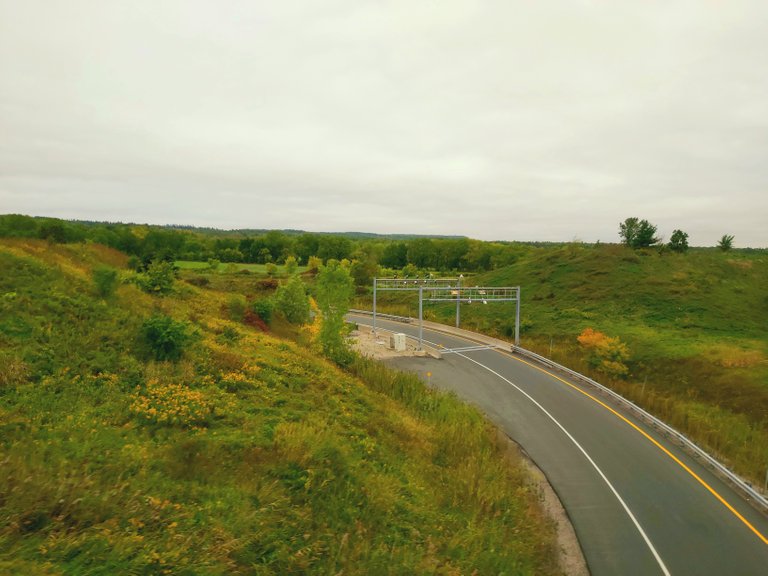 Leading to the Halton Hills;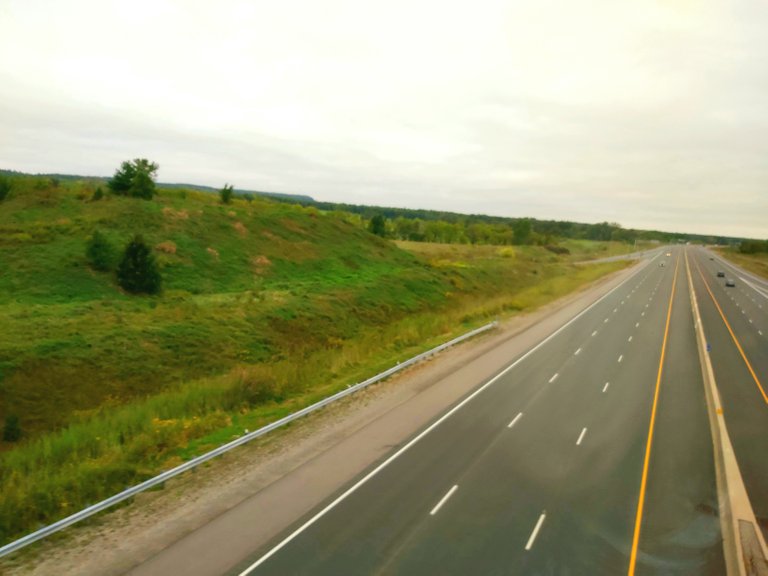 Snagged a beautiful lateral shot;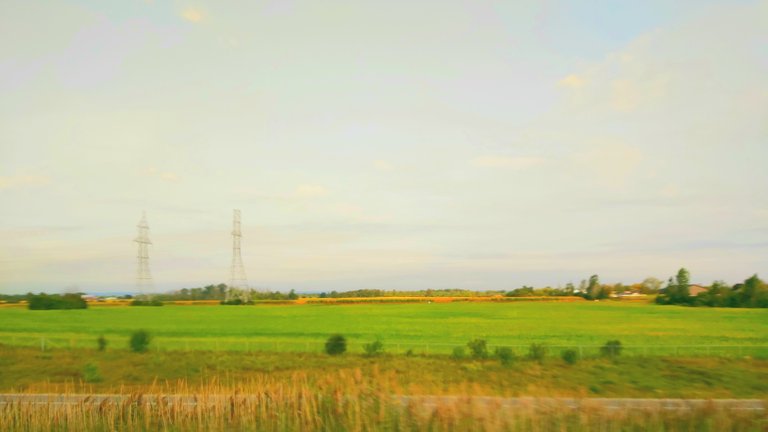 I managed to get a couple shots of the highway, empty, oddly enough;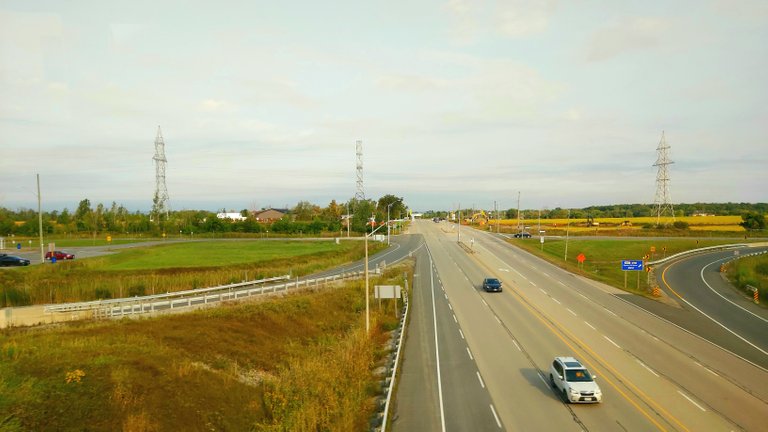 With not the greatest of shots, but just the bay in the background as the bus drove in (there was a lot of tree cover though, will have to try for a picture later!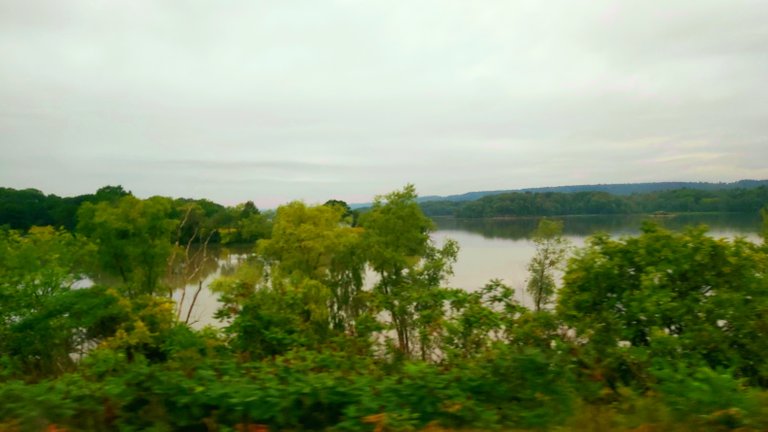 Anyways! Upon arriving, I watched as the bus crossed the York Bridge and began my adventure around Hamilton near Dundurn Strip.
Heading onward, I passes over this beautiful collection of tracks,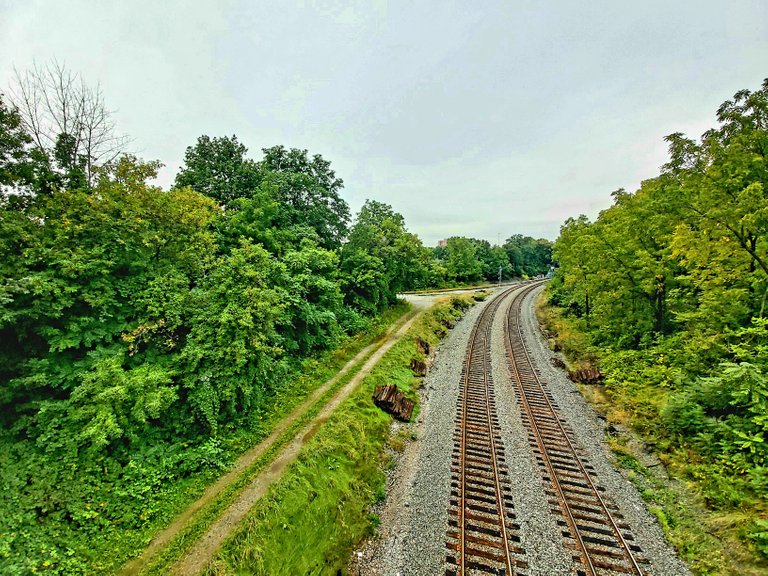 And eventually coming across this interesting #abandoned commercial or industrial building of some sort;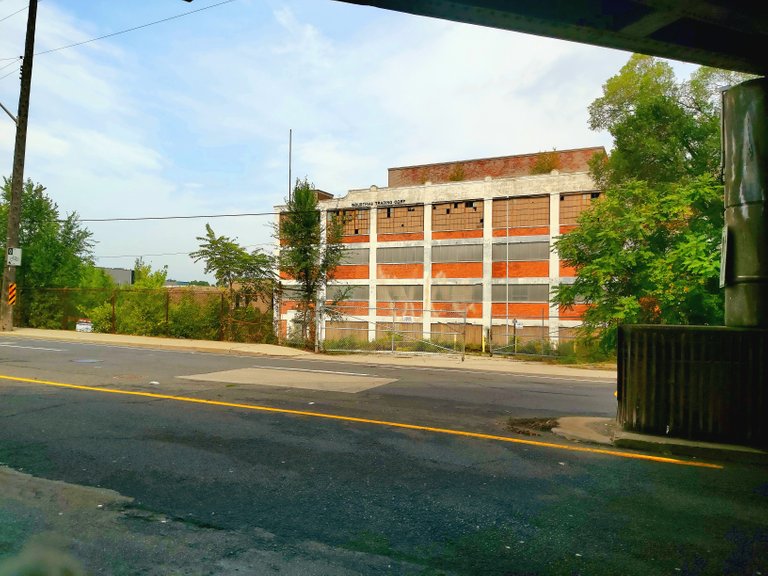 It was a nice and unexpected view;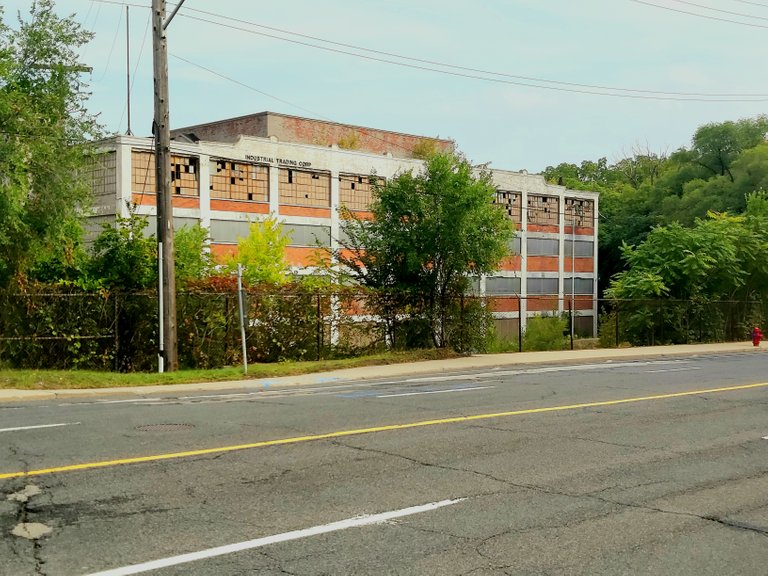 After passing under this older bridge,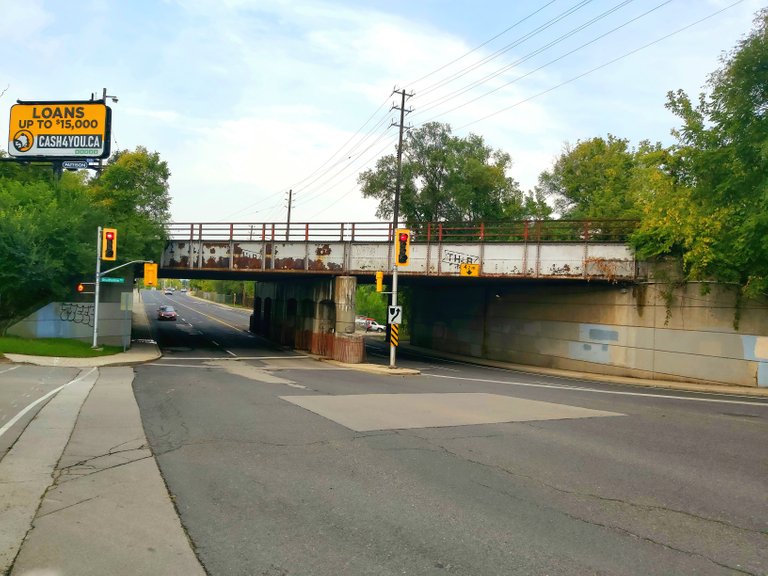 I was able to see that this must have been a large scale manufacturing facility or a mill of some sort.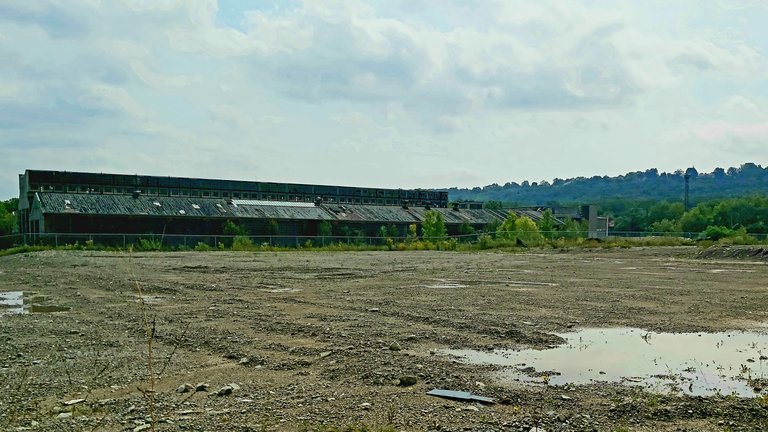 Considering Hamilton, maybe steel?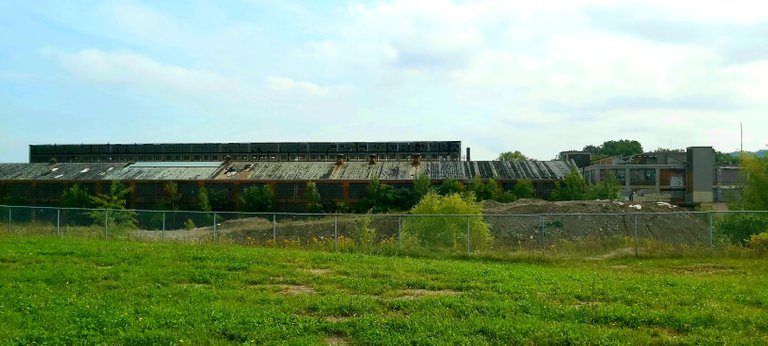 Anyway, continuing onward I crossed over the 403-series highway,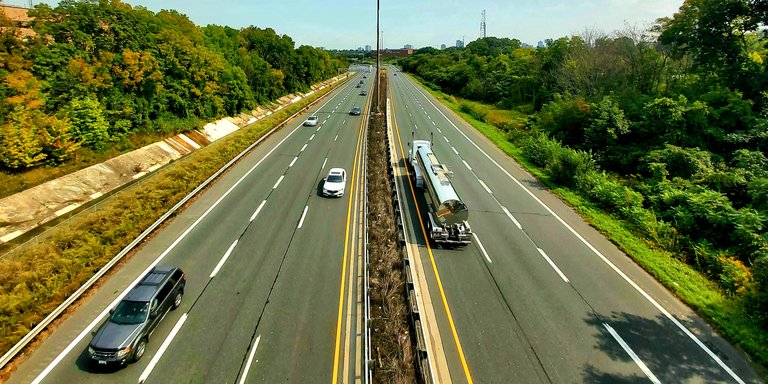 And reached the entrance of the Sassfrass Section of Princess Point, the lower portion of Cootes Paradise under #rbg , Royal Botanical Gardens jurisdiction;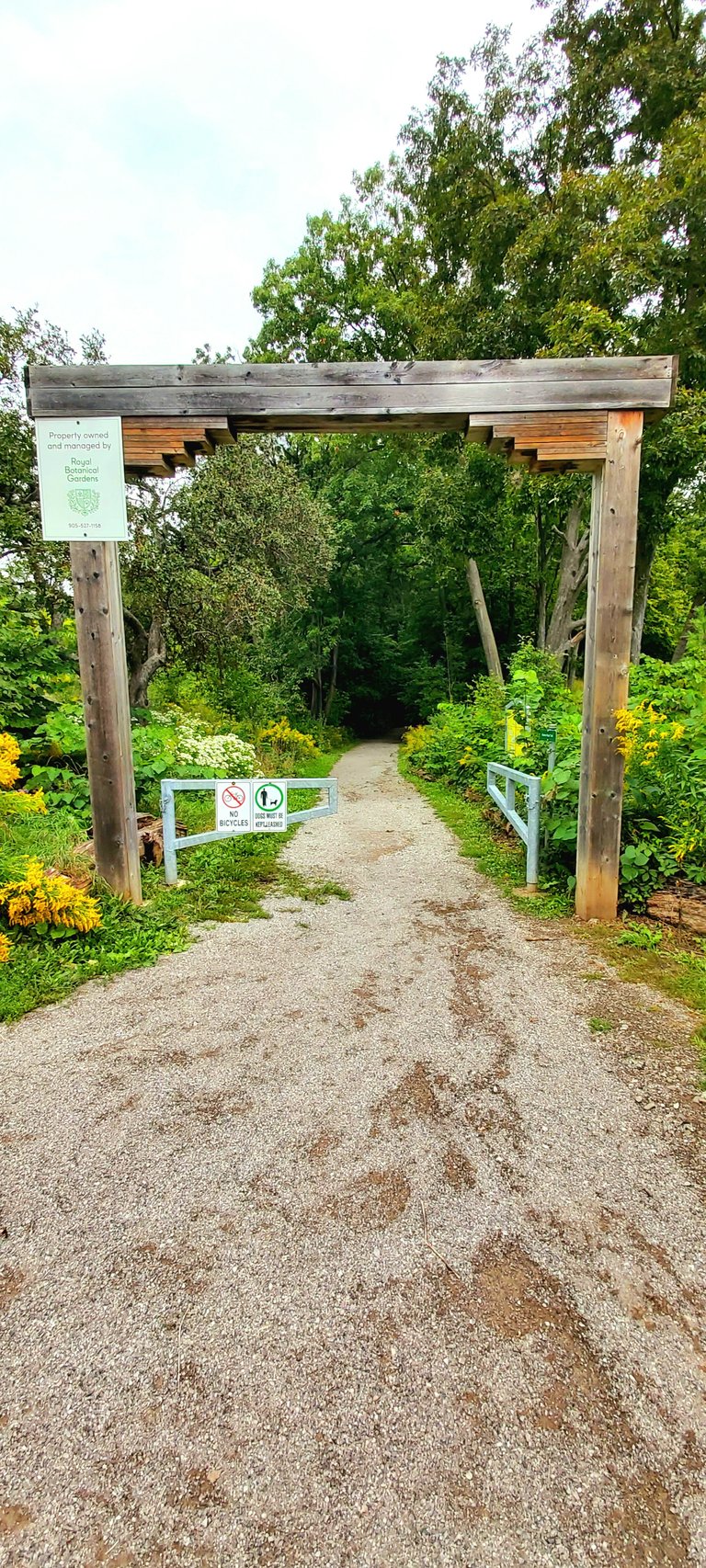 Finding some Witch's Butter #fungi before entering and snagging a food shot of it!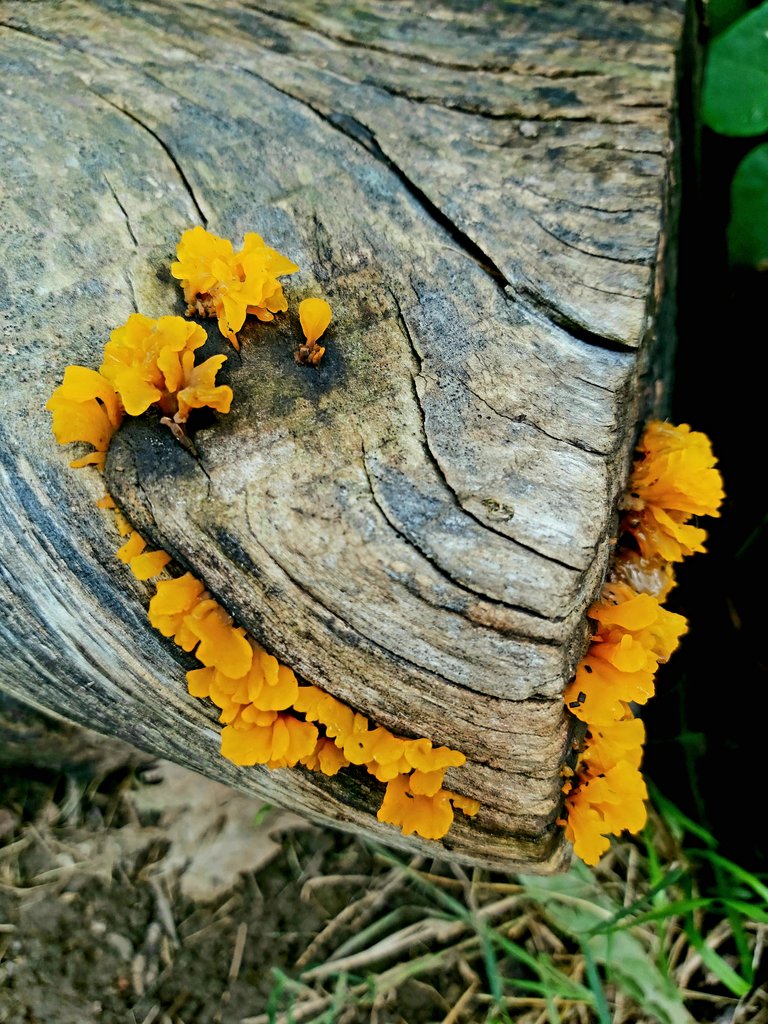 Looking forward,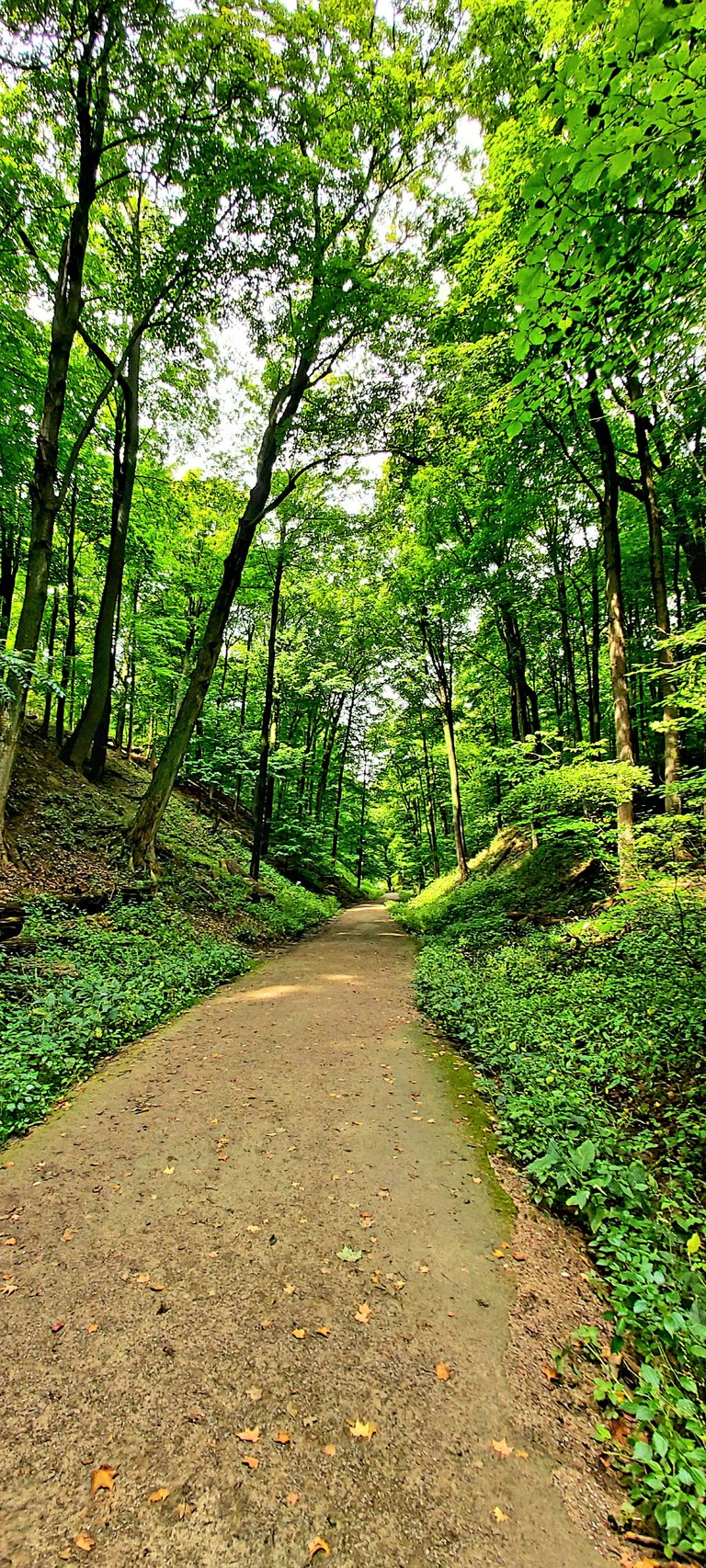 There was no going back now,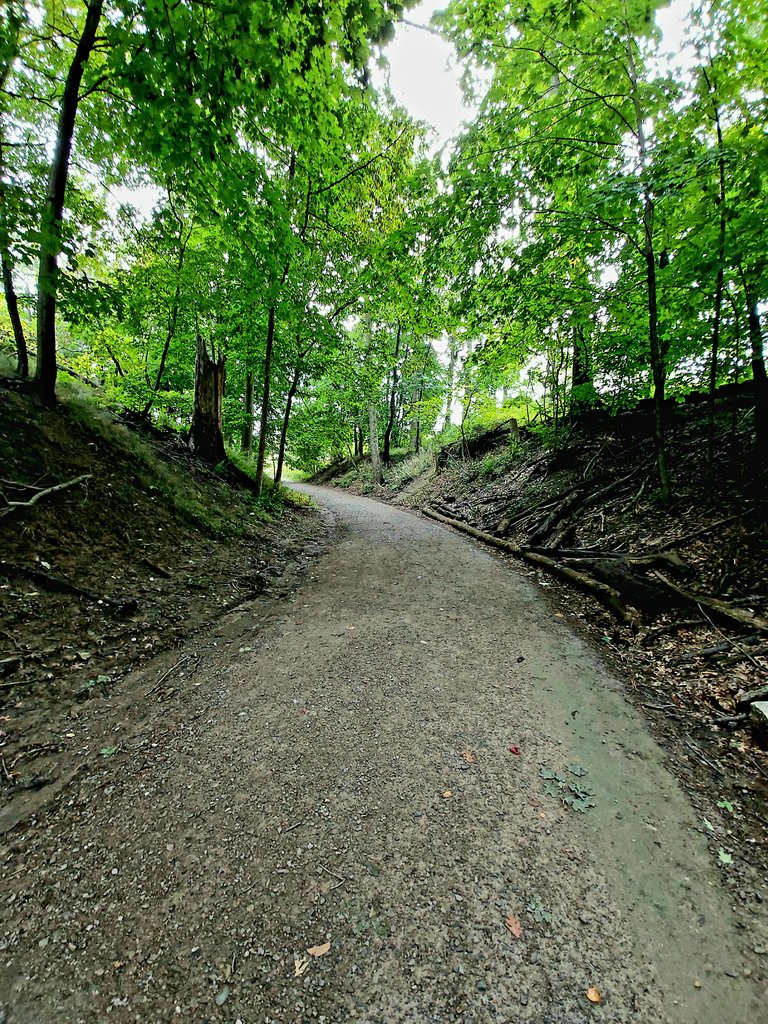 For the trail continued,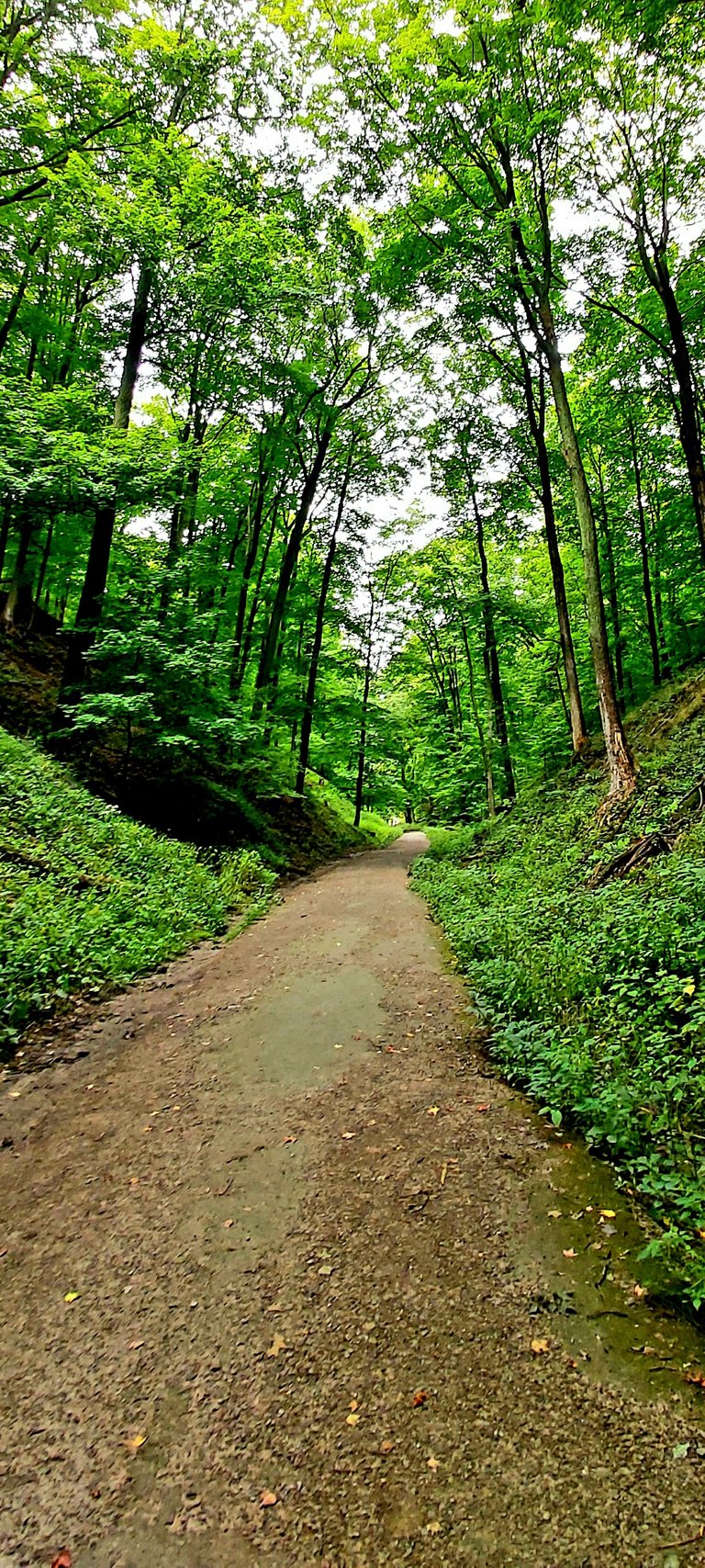 Through valleys and hills,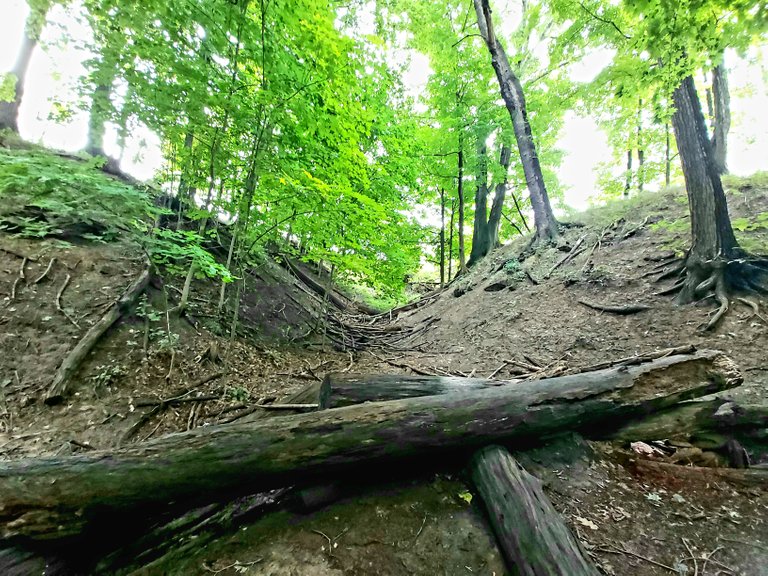 This beautiful tree before a split in the trail,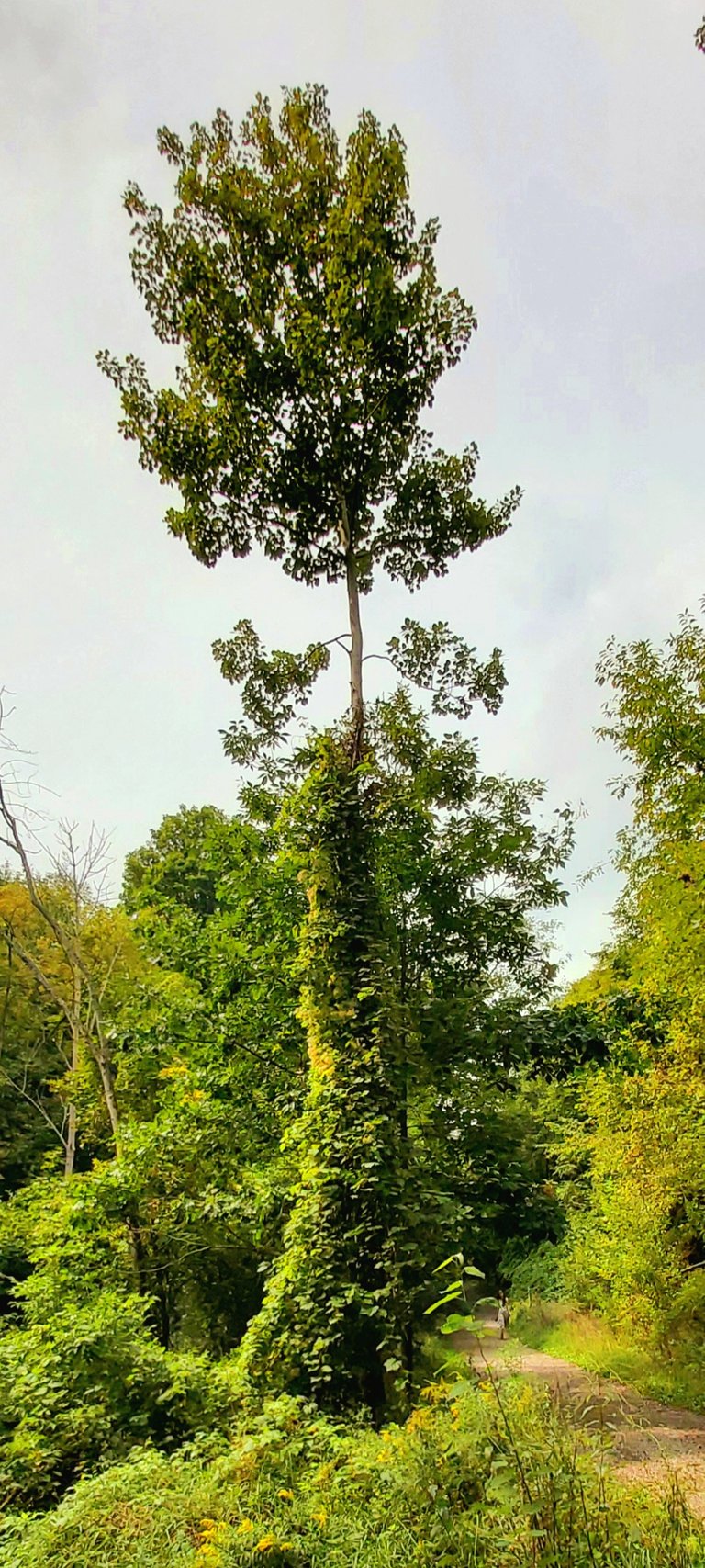 And a side trail leading back up the side, around and out,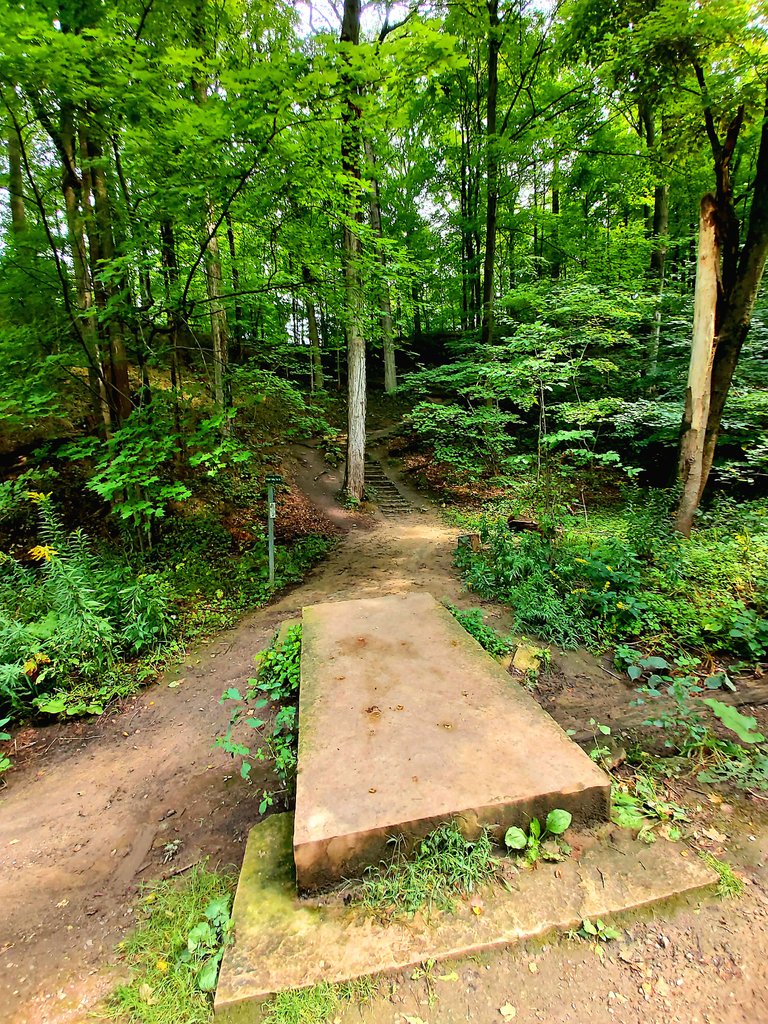 I crossed the bridge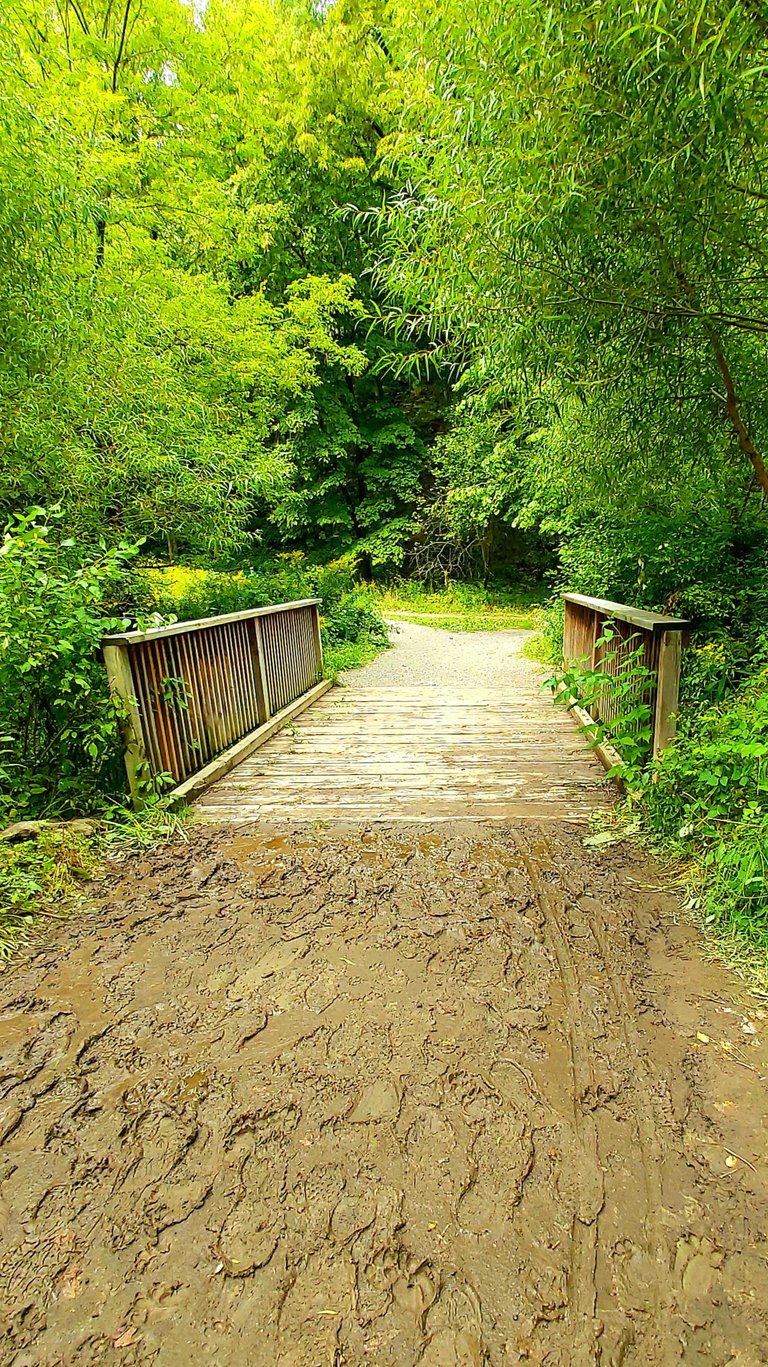 That led to the fork between the Sassfrass Point Trail leading to Princess Point northeast or the Caleb's Walk Trail heading northwest and circling back.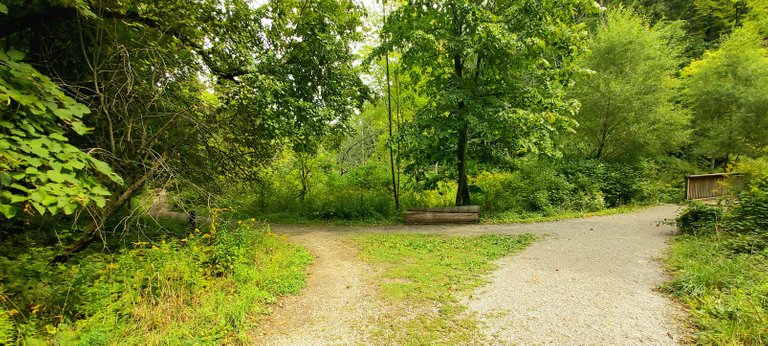 Starting along the trail, it felt and appeared to, perhaps, have had stone laid underneath what is now mud and dirt, to make an initial trail that many travelled years ago.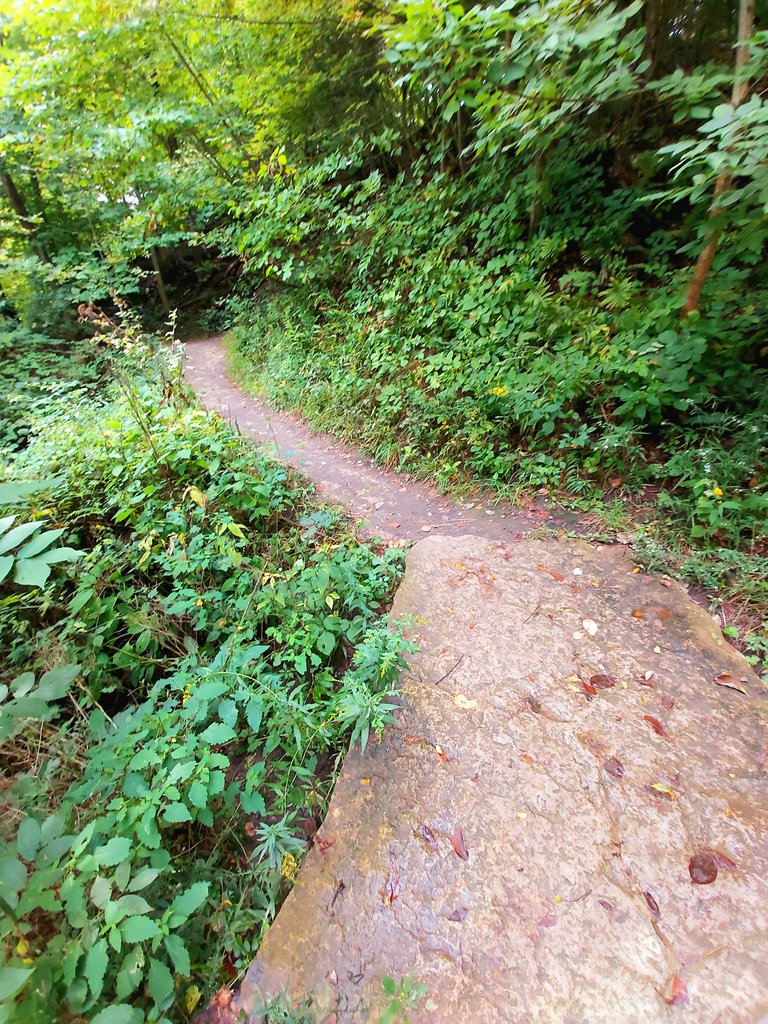 The scenery was beautiful and the walk was cliffside,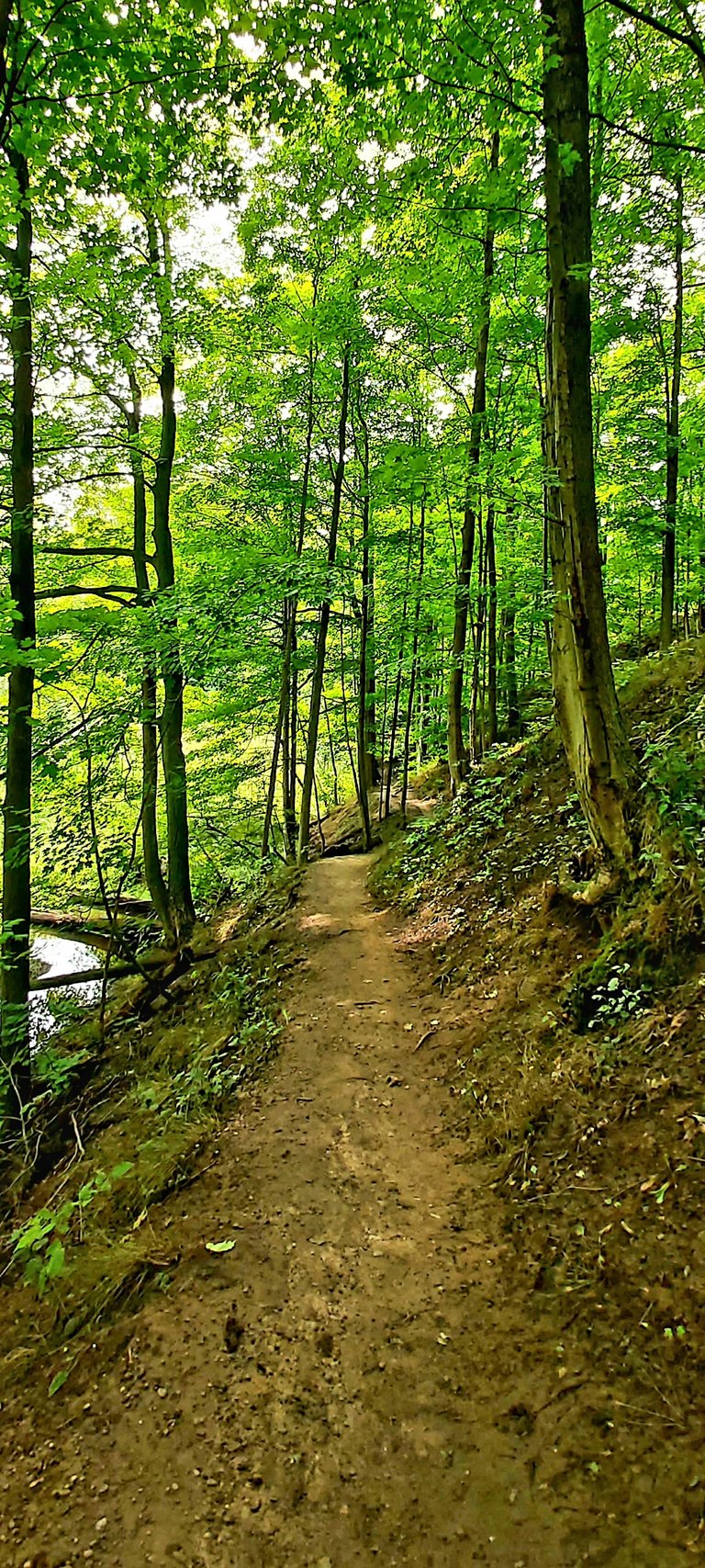 With quite a drop but looking beautiful this time of year!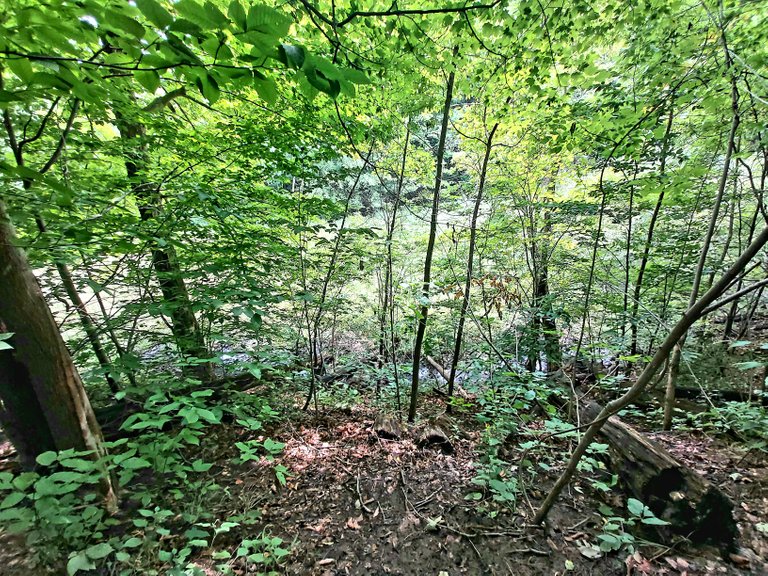 Snagging this shot, how this tree continues to grow amazes me...
There was a unique environment along the cliffside,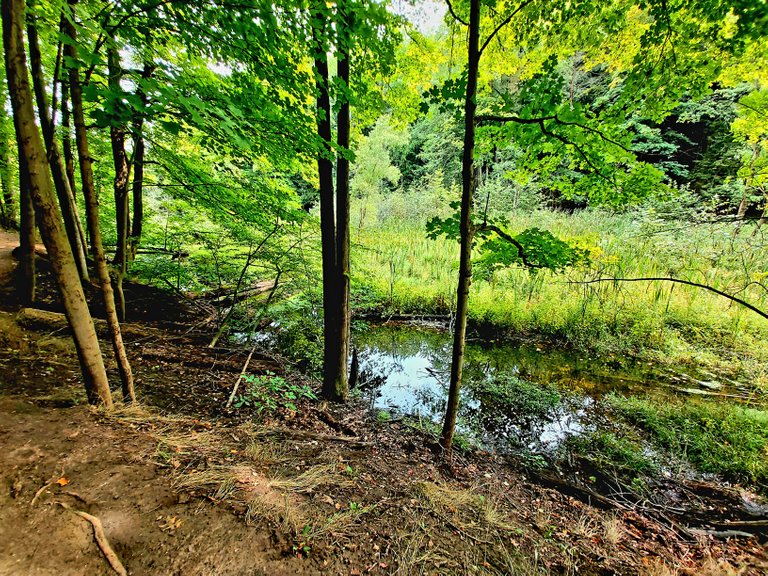 Many fallen logs and small ferns growing around,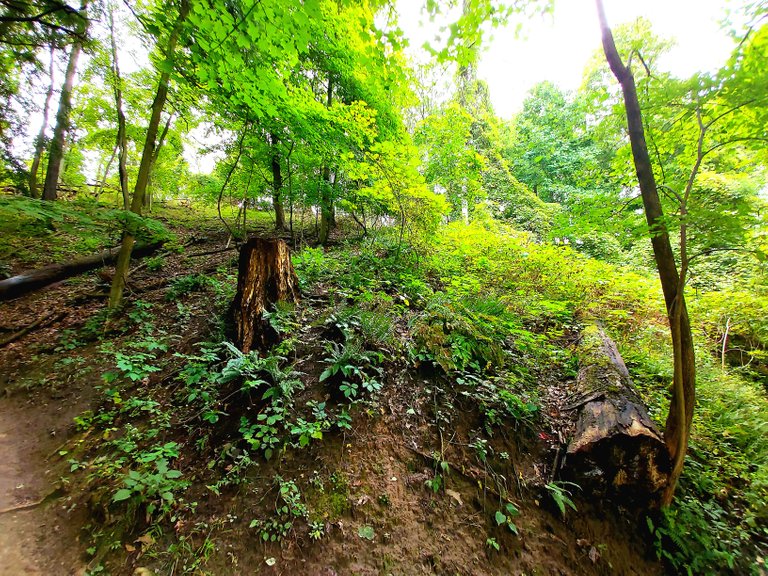 There was not many mushrooms for it was too wet right now, but there were some polyporous fruiting bodies growing that I snagged a shot of;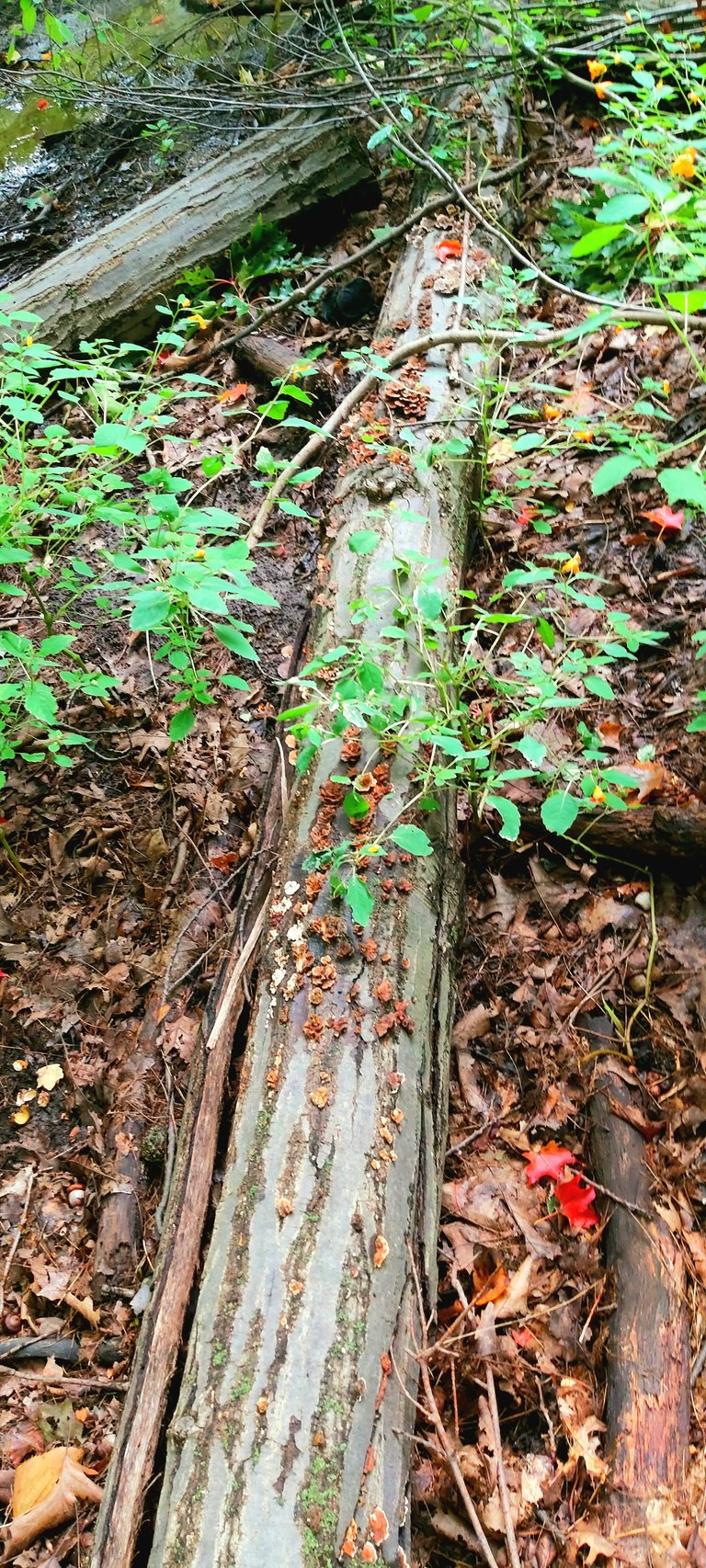 Continuing along, a small boardwalk began!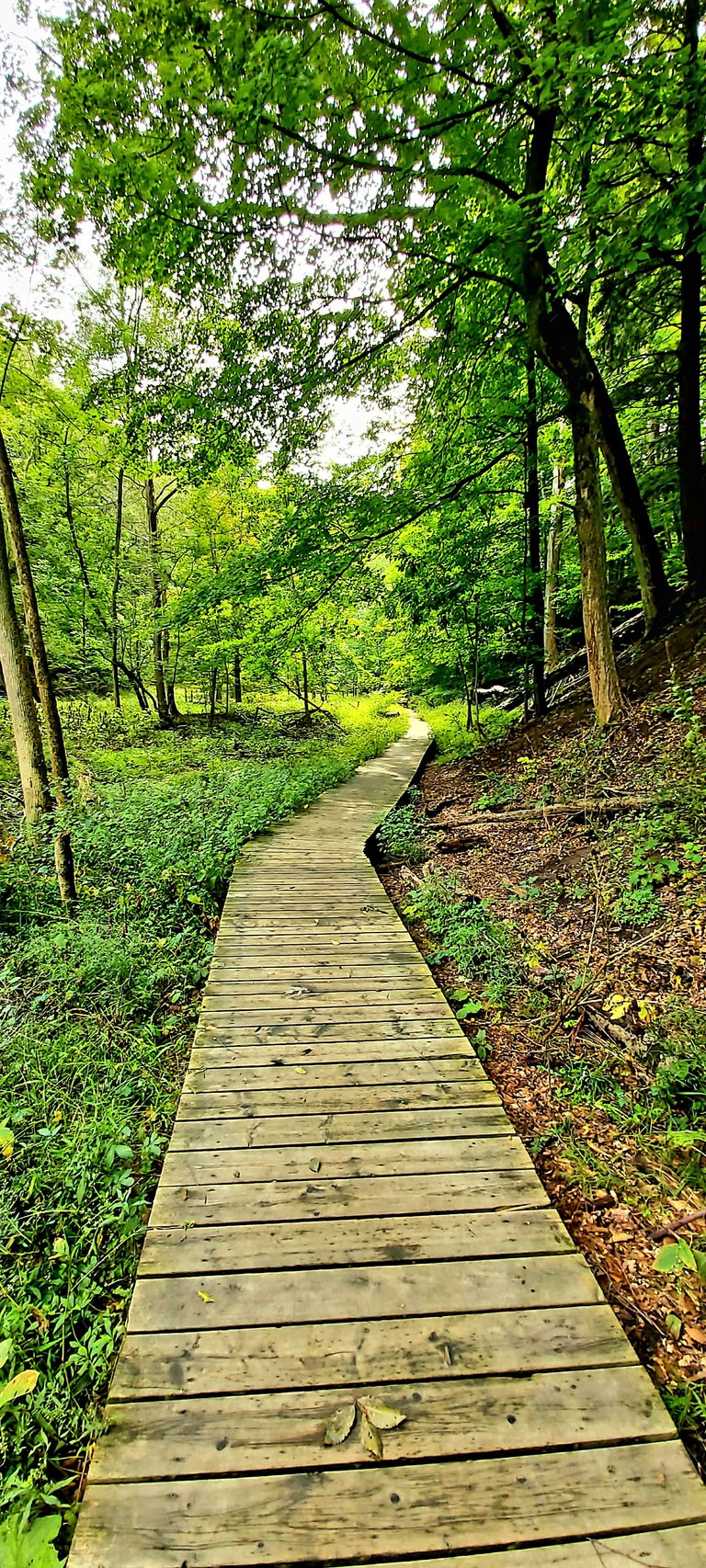 I don't know what it is with aged wood, it just looks amazing to me,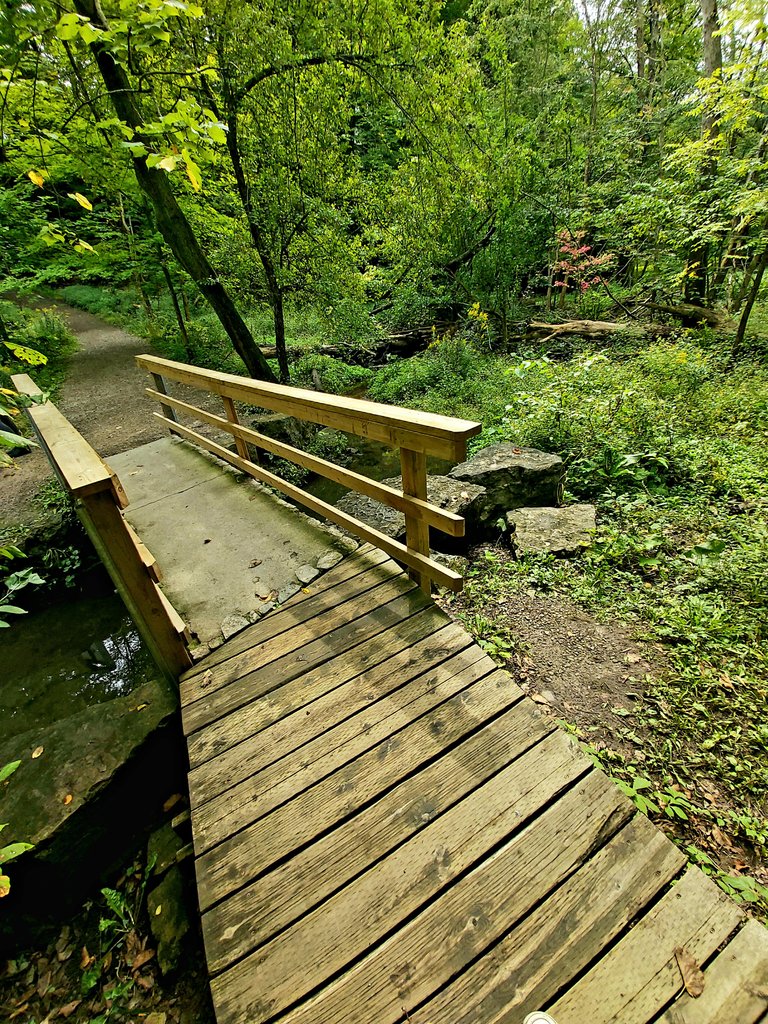 As compared to newer;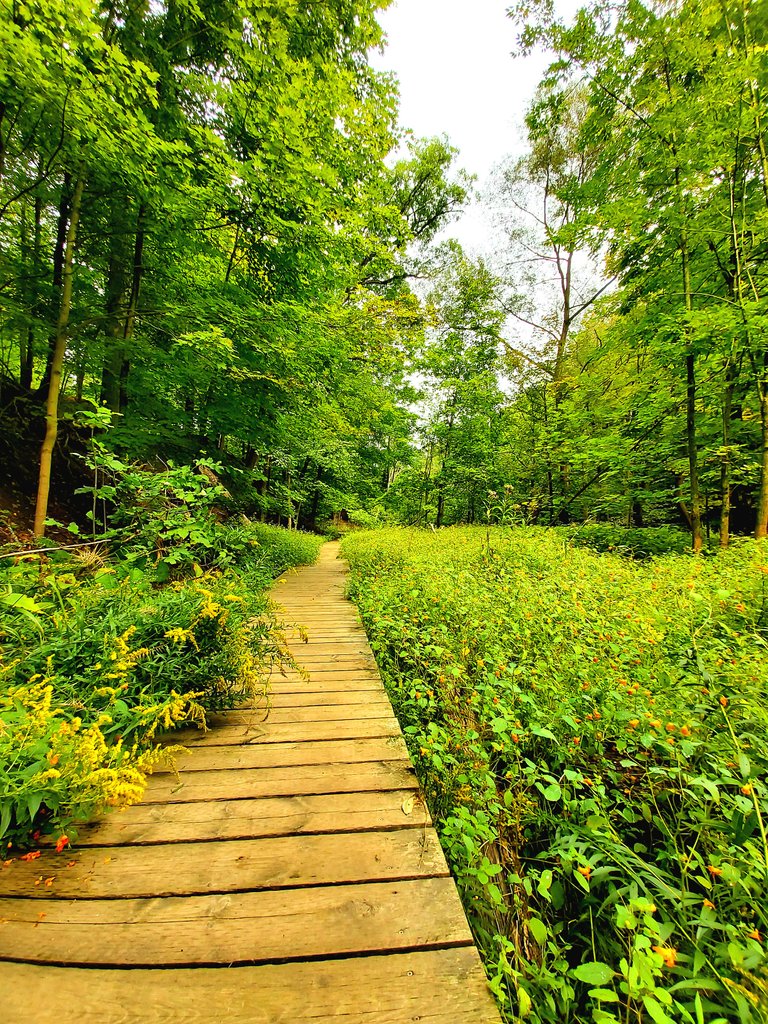 Finishing up, there was one final push up the hill!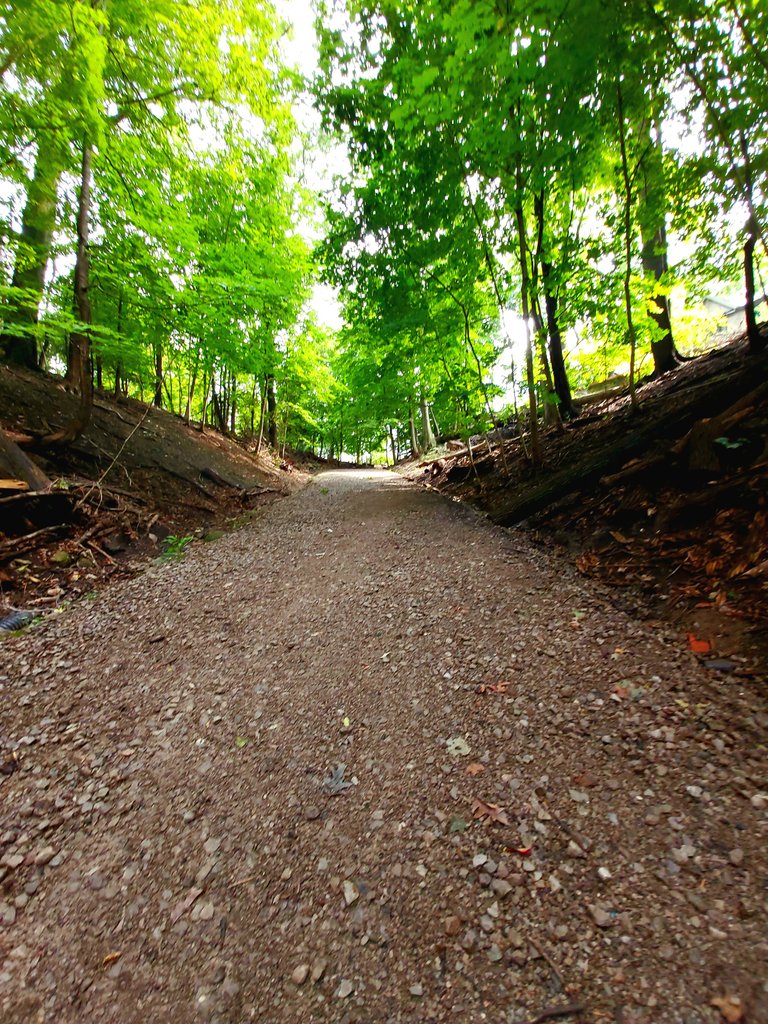 I thoroughly enjoyed that little hike! I didn't get the first part but eh who cares; I just recorded for fun.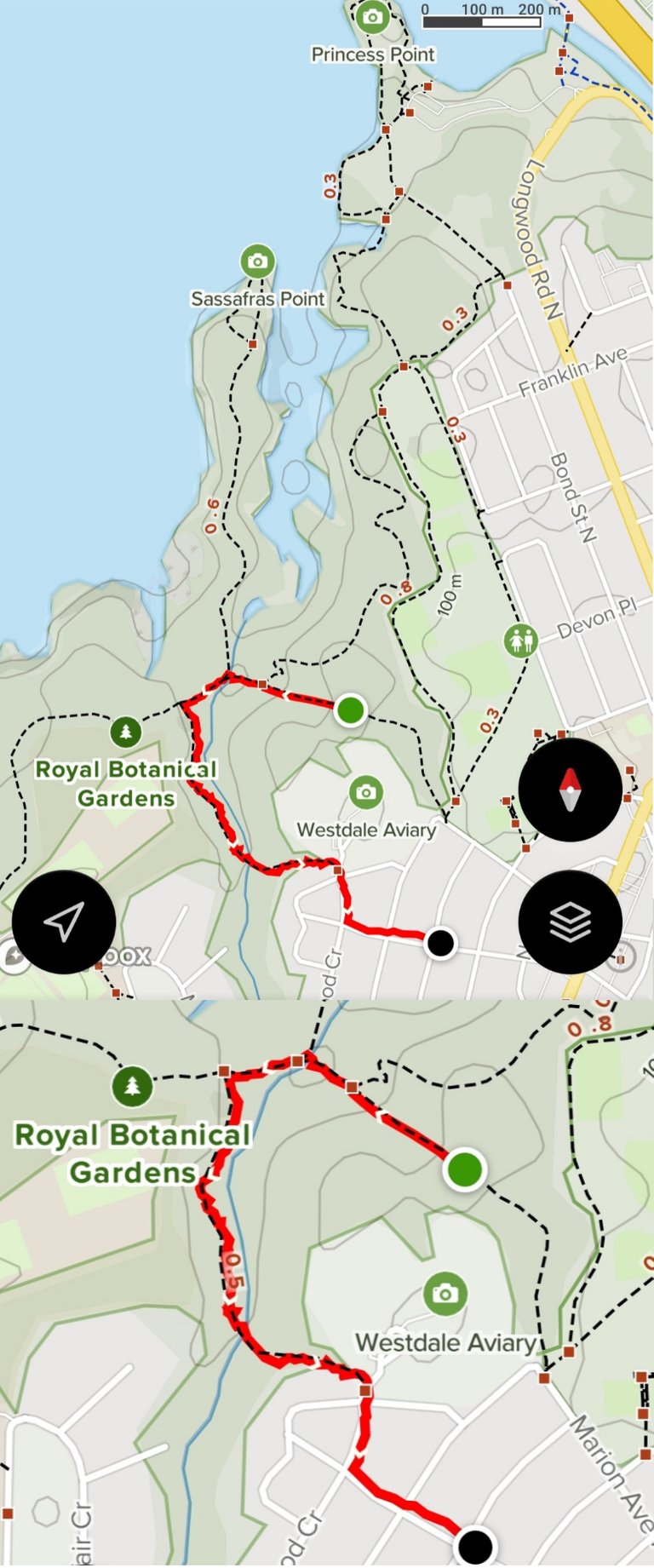 ---
My day ended with a nice walk back to the bus stop and an enjoyable ride home :)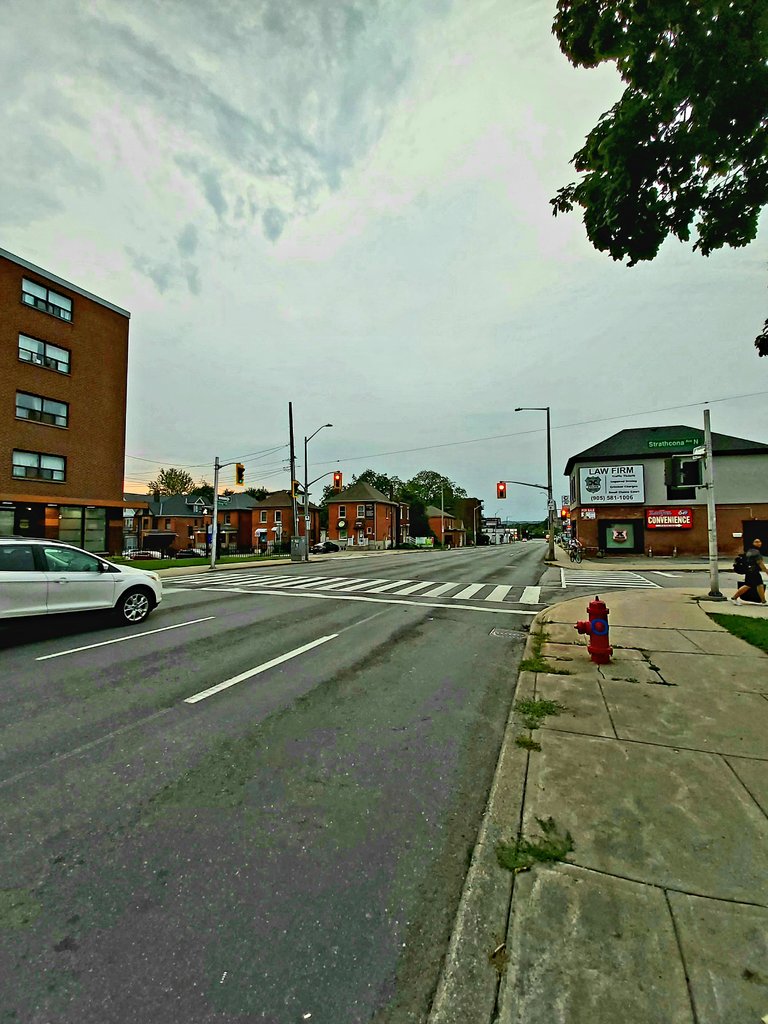 Upon arriving back it was dark and I grabbed some munch before heading on the final bus.
Today was a good day. I'm happy that even with my hand and being unable to bike I'm still being able to get out and do activities. I'm happy still, and for me, that's all that matters.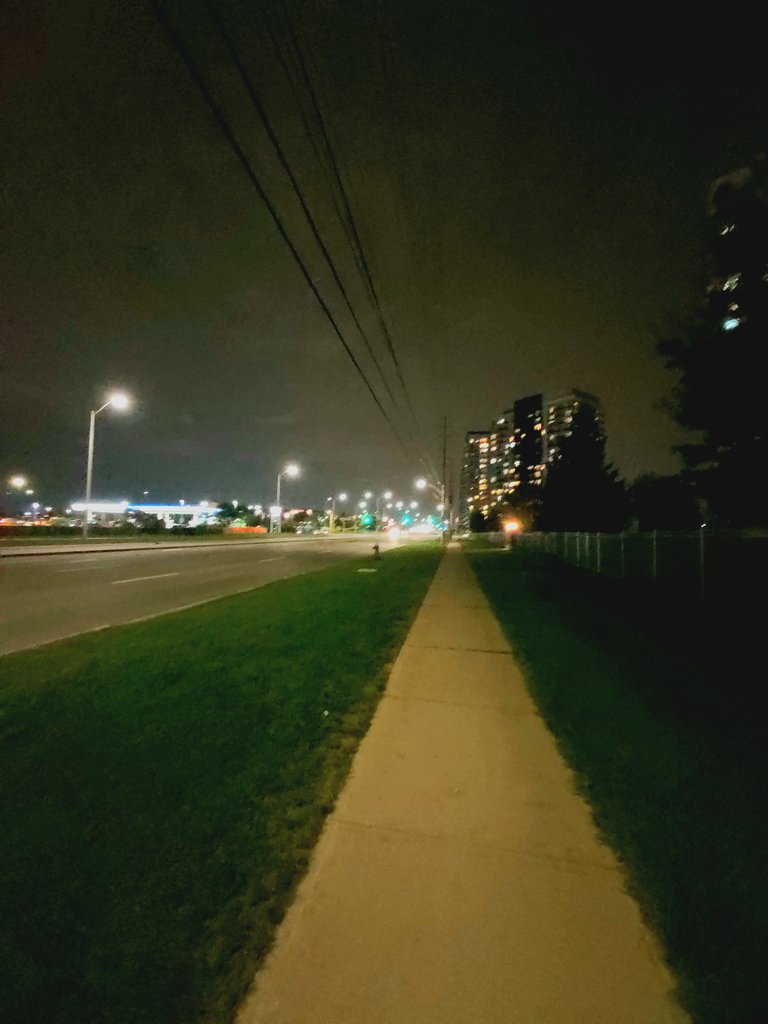 Goodnight world!
---
Pinmappled!
---
#hive #steem #steemit #actifit #blogging #ecency #walking #trail #cootesparadise #princesspoint #calebswalk #hiking #outdoors #abandoned #abandonedfactory #abandonedmill #views #nature #enjoyment #hamilton #pinmapple #sportstalk #sportstalksocial
This report was published via Actifit app (Android | iOS). Check out the original version here on actifit.io




23093

Daily Activity, Gardening, Hiking, House Chores, Photowalking, Walking, Yard Work
---
---