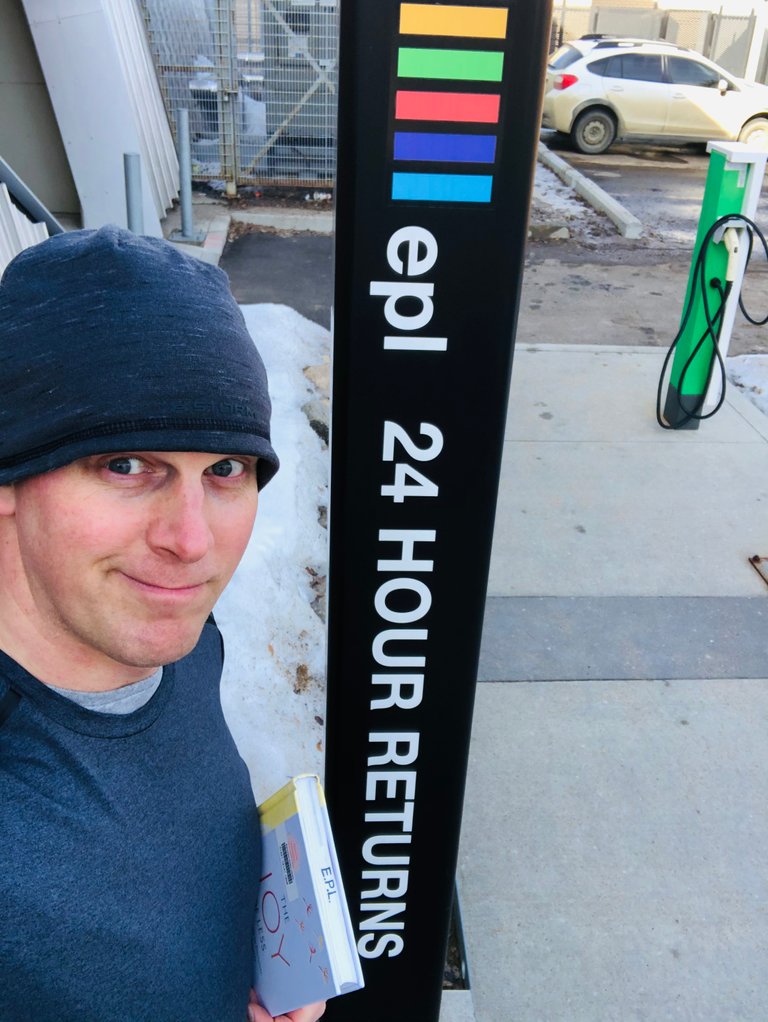 ---
Hi everybody!
What began as a walk to the library to return some books turned into a wild amount of stepping...
The day began as calm as a day could... the sun rose upon us all. See! A beautiful sunrise!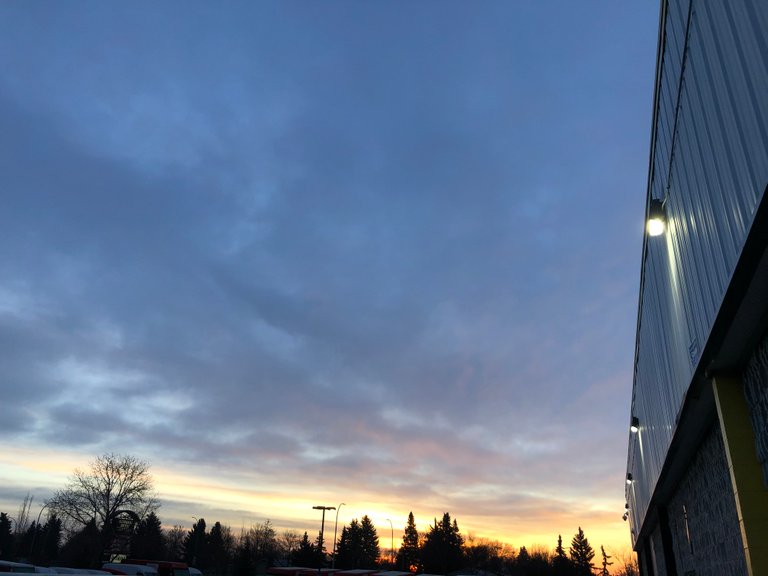 I decided to be intentional with my steps this morning (it's a habit now.) so I rose early to collect enough steps to register an #AutomaticWin (10,000 steps before 10am). Here's the screen capture proof: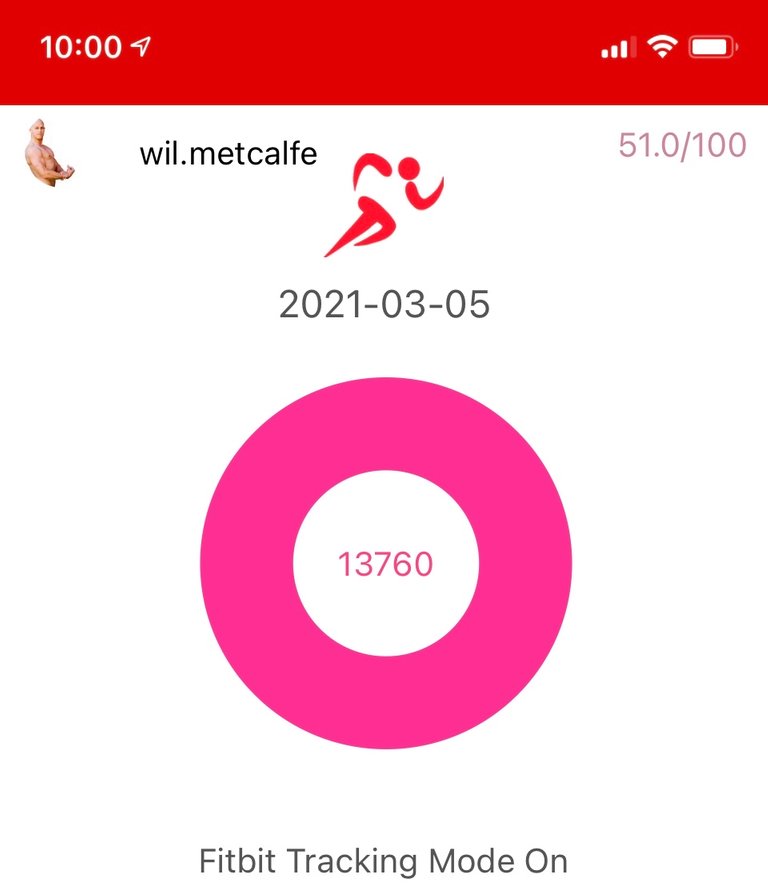 I came home after reaching my #AutomaticWin, had a decent breakfast, and then decided I would walk (rather than drive) to the library to return some books I had borrowed. Ahhhh! The sun was fully up by then and the snow piles were in full melt! This is my kind of day!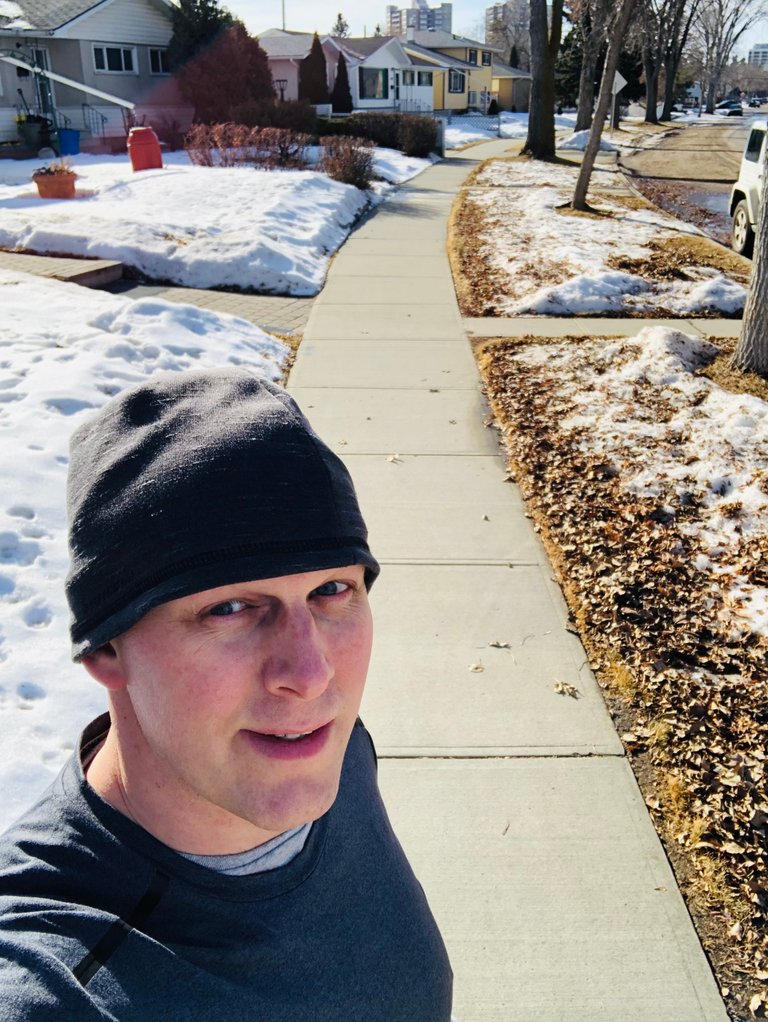 Some people take their dogs for a walk. Me... I take my shadow! At least on a sunny day! 😂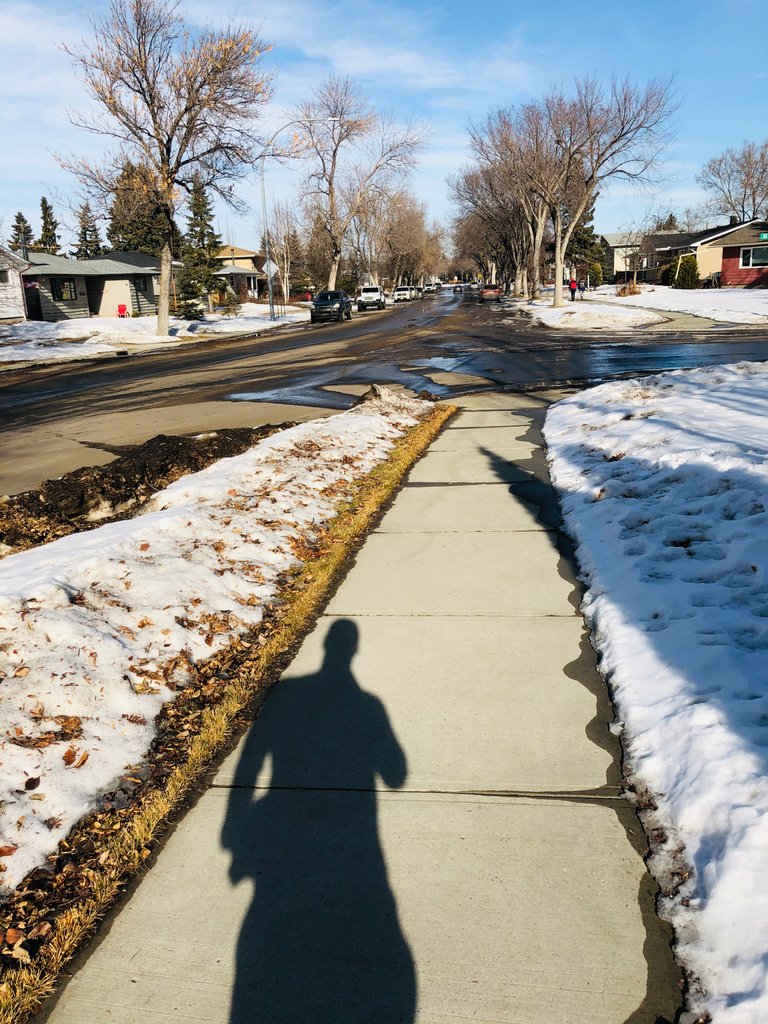 This is one of the books I was returning (a good one by the way!). The cover should have read, "The joy of LESS sitting around and MORE steps."! 😂


Stepping off to return those books and soak up some more rays!



A brisk walk and I'm there. I just love the architecture of this building! It was built using parts of the old library that stood there before. I've been a part of this place from day one. I even went to the grand opening when they reopened the new improved library. Anyways! It's a sanctuary of learning... it's just to bad though. With COVID-19 we have only been able to order online and do brief pickups.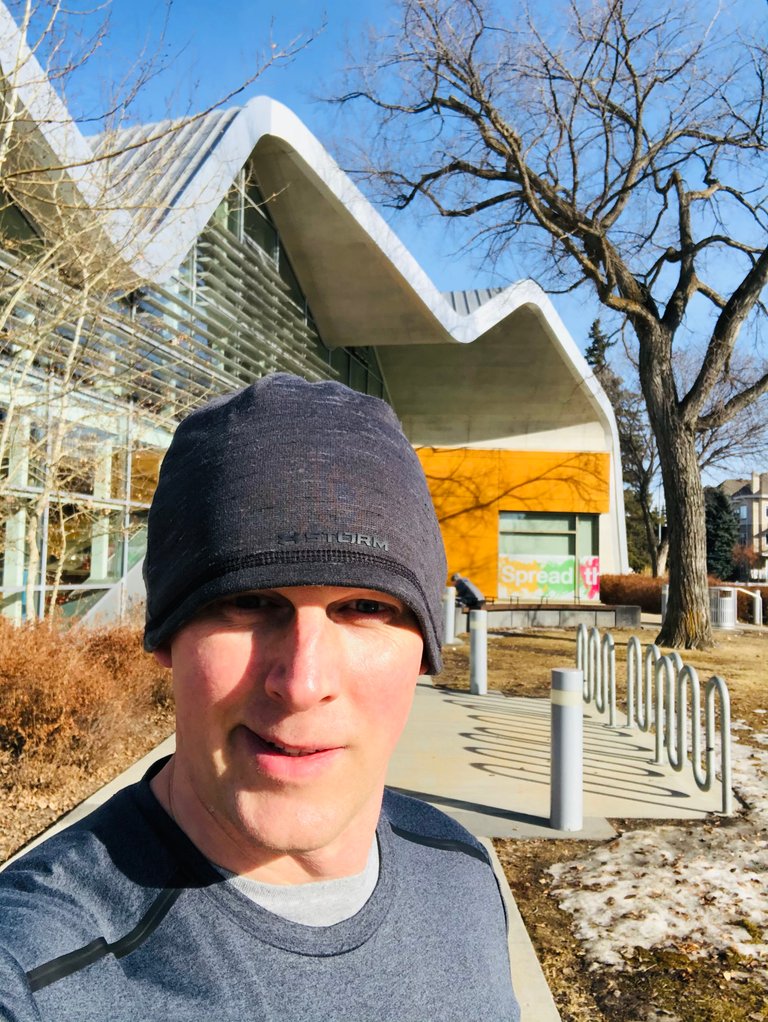 Ok nice right? That's when I read through my crazy friends comments in the group I decided to host this week on Fitbit! These guys and girls are the bomb-diggity let me tell you! I just wish they all were over here getting paid to step and hang out with us! This group is seriously hilarious and fun and we all are tight to! Cheering, taunting, sassing right left and center!
Anyways... I blurted out, "Sassssafrasss!" when I saw some of the most recent comments because that's what it plain was! Sass! 😆
So I decided to drop everything on the to do list and just spend the next 3 hours chasing steps! I wasn't going to read sasssafrasssss like that and not do something about it! (If you ever read these words... yes you! You know who you are! Bhahaha! 🤣)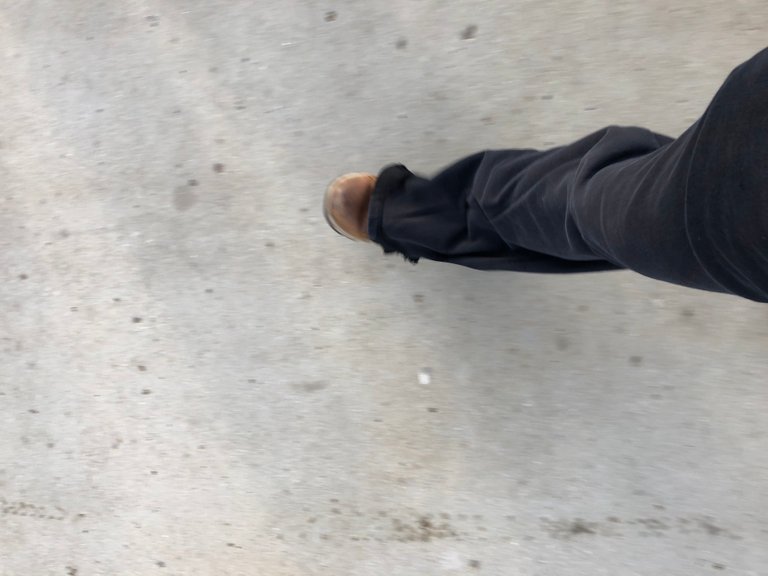 Here we go! 180min. to go on an unplanned walk on the wild side!


And here's a cool edit of a near angle. I love how these next couple photos turned out!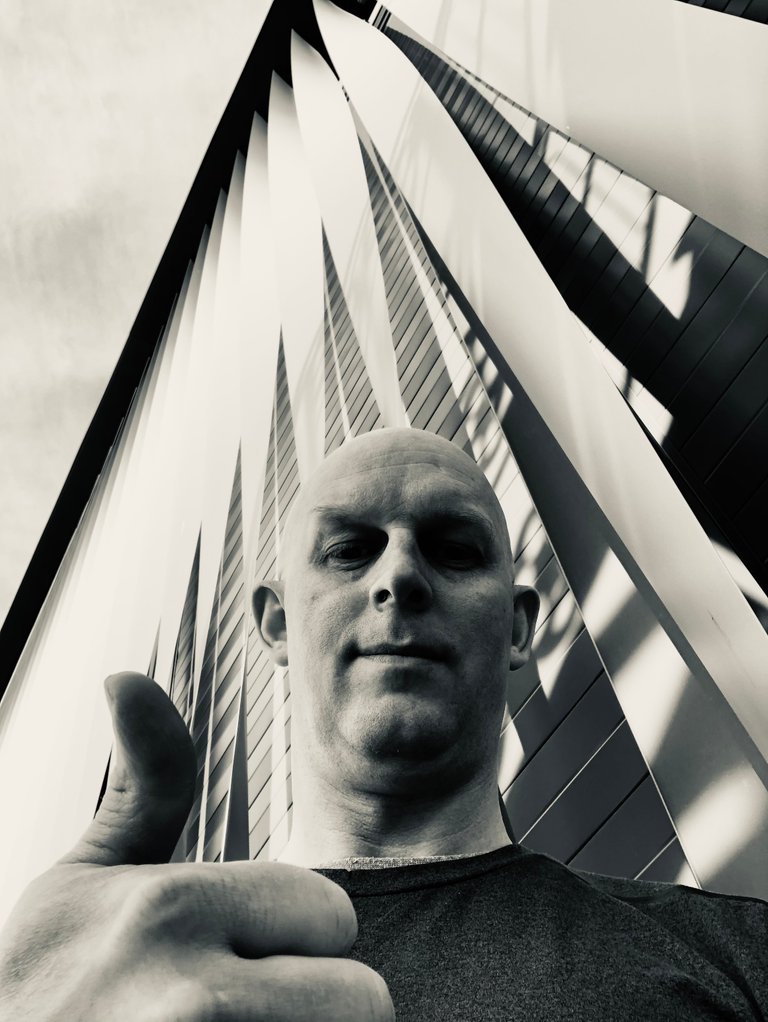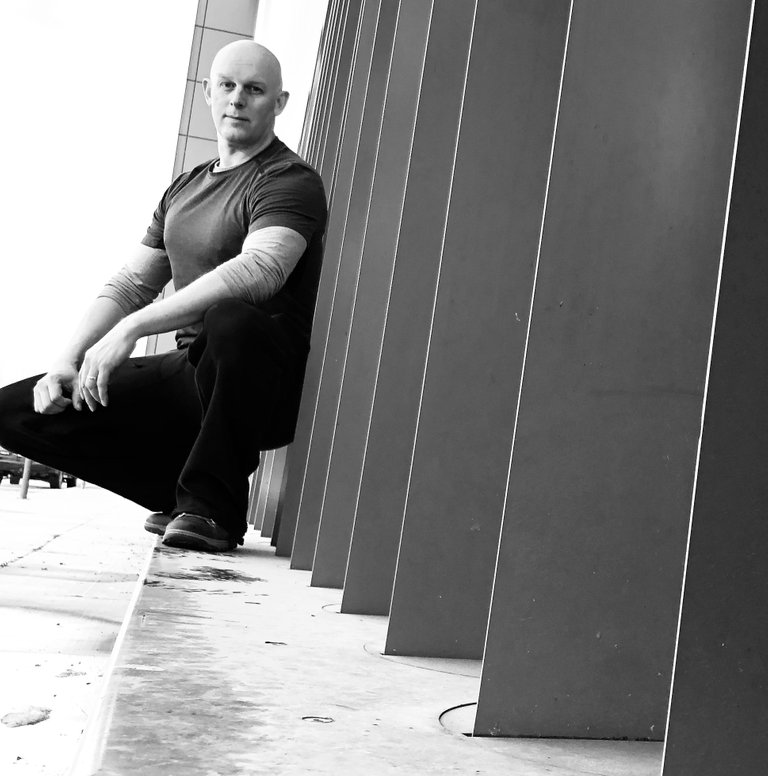 After having some photography fun my shadow and I decided it was time to press on! I wanted to see how many steps I could get in the short amount of time I had carved out!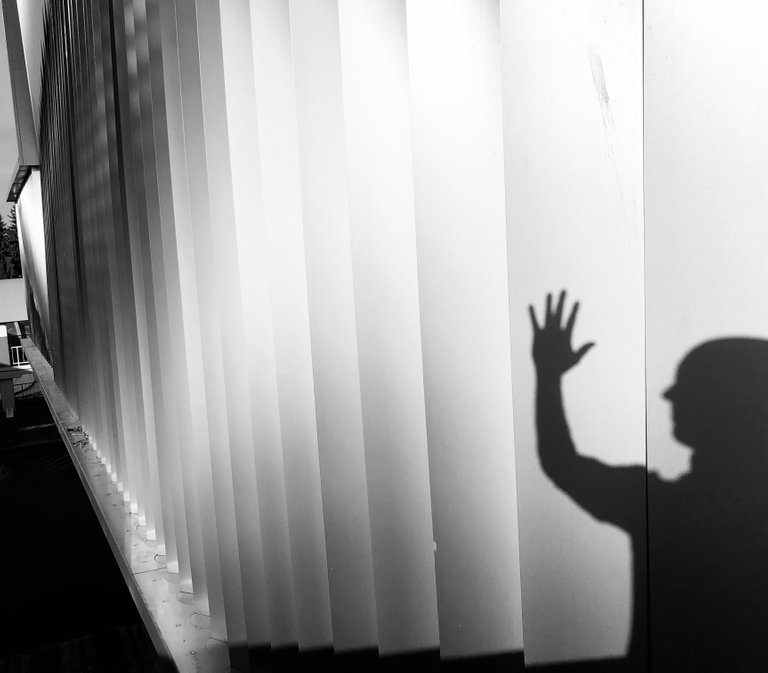 I walked across a foot-bridge that crossed a busy highway. I come this way from time to time... I like to watch the economy in motion. So much time is spent commuting. This isn't super busy... maybe the start of rush hour. People fighting traffic to get home to their loved ones. Rush hour... what a modern waste of time and energy. I like to avoid it (who doesn't) at all costs! In fact... the next city I move to will be a walking city... not a driving city.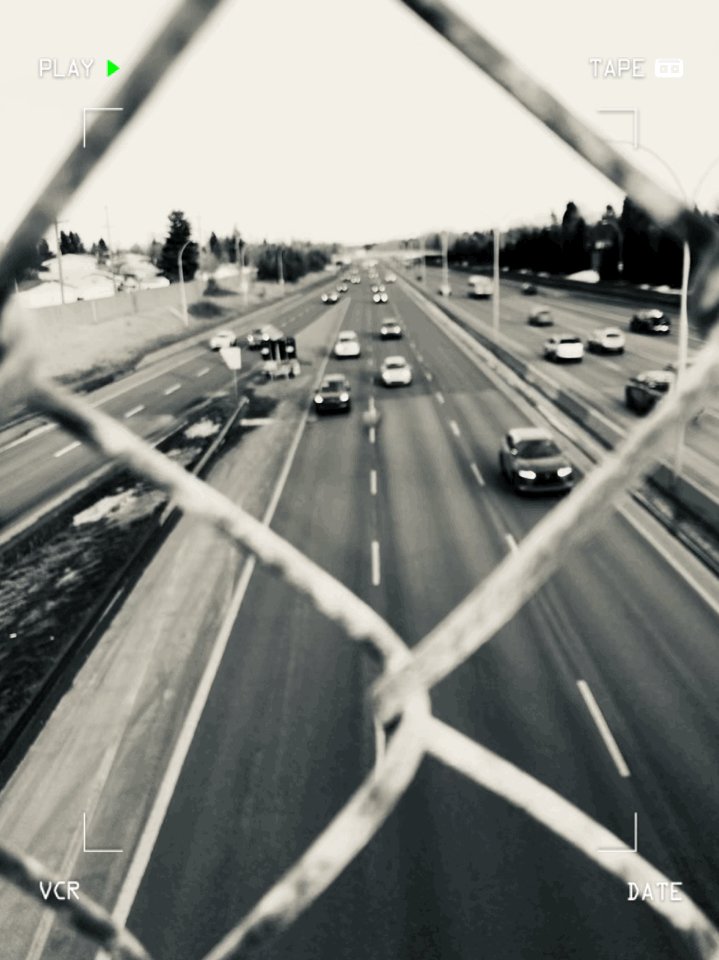 Crossing the busy road bellow and holding my breath to avoid all the car exhaust was worth it! There's this mural along the sound barrier that blocks the road noise from reaching a school in the area. Here's some of the art work that graces and beautifies those practical walls.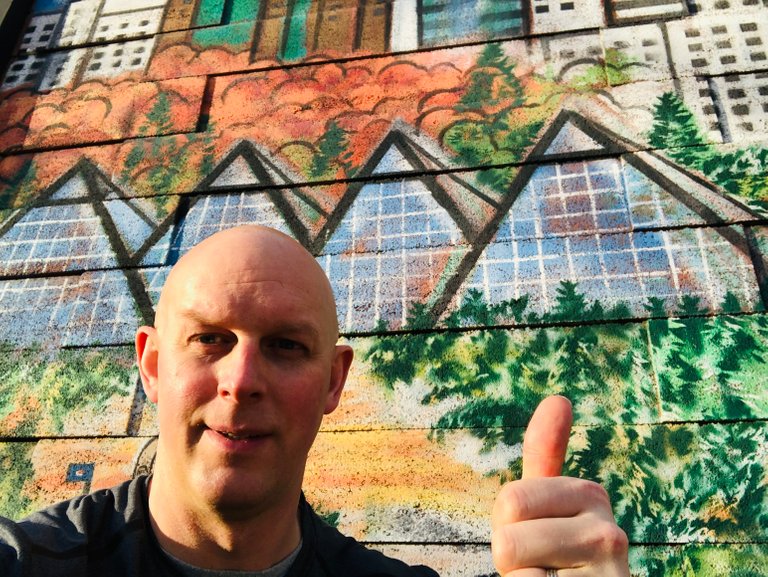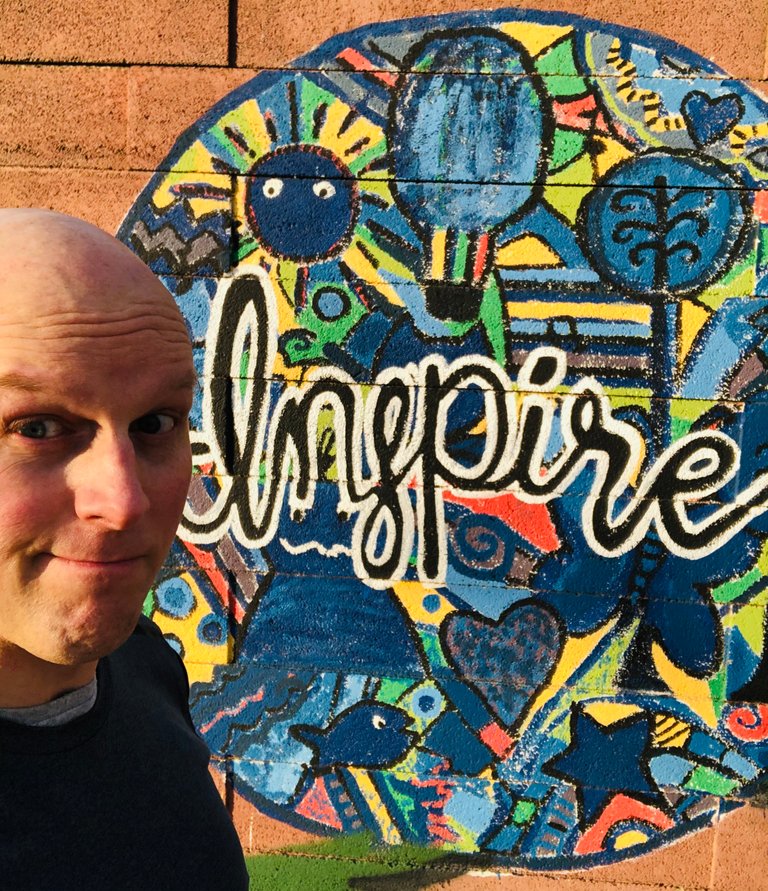 Pretty nice right! It's a little hidden treasure for all those willing to head out of their way on a walk. I can just imagine how plain those wall must have looked before... but now they are INSPIRING!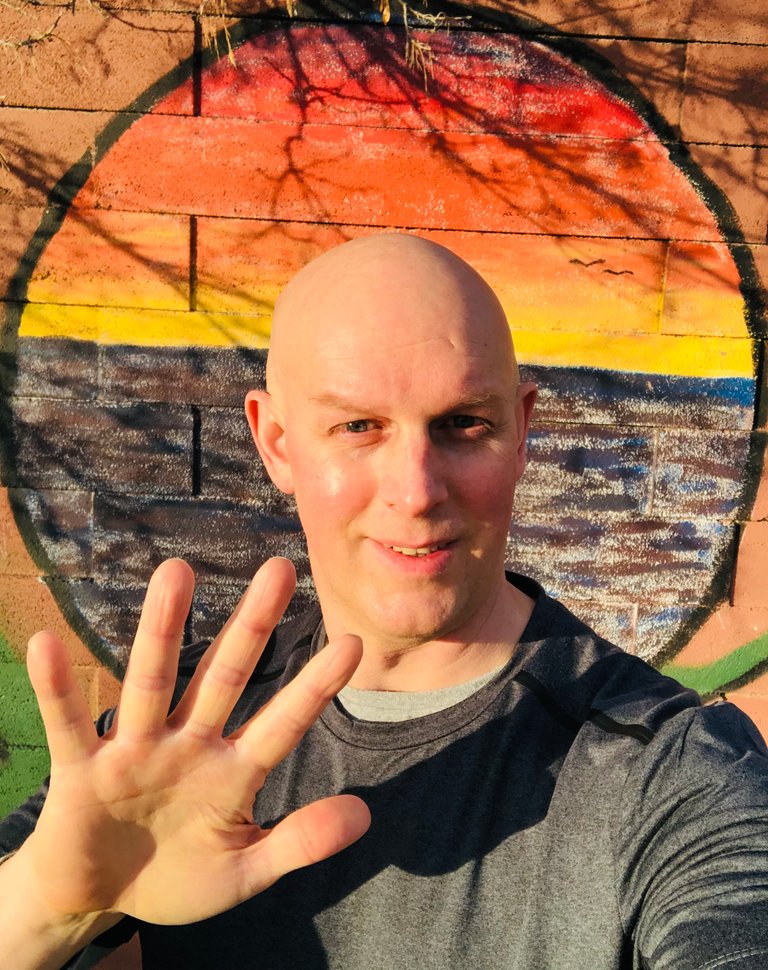 And so being fully satisfied and sassed out... I turned on my heel and headed home.
I'm grateful for this day with sun and spring in the air. I'm glad I met these amazing and fun friends on Fitbit who love living healthy lifestyles. And all I can think about these days is... "How can I be a bridge to bring these wonderful people over here to the Hive Blockchain. THIS place is the game changer... and this community is the destination. I just want to bring as many people with me to the beach as possible. I can imagine a life where what I do here in Hive pays for a pretty good life in Hawaii or some place like that... and I want, more than anything to bring my real, true, and genuine friends from all around the world with me. The Hive Lifestyle... it's what I saw when I first looked at this Blockchain... and I continue to invest towards that future! The one I envision! That's what I'm thinking about as I soak in the last rays of sun.
Another beautiful day is done.

Thank you for coming with me on today's walk on the wild side everybody! I hope that you enjoyed my adventure! 😁
@wil.metcalfe
Fitness Entrepreneur
Certified Personal Trainer
@Actifit
@AdventureReady
@BeachReady
@OneMoreNutrition
@EveryStepCounts
As well, I am a #HighFive collaborator and the creative mind behind the WIN SYSTEM. 🙌
This report was published via Actifit app (Android | iOS). Check out the original version here on actifit.io




36553

Daily Activity,Walking,Weight Lifting