Things are going in the good way for me, at least for the moment !!
As the previous days, I'm working and this time I'm washing a Pizzeria. The bakery just next to it burned few days ago and a lot of smoke intruded in the pizzeria.
So we are here to put it back at least as clean as it was before.
When we arrived in it. We realized we would have to work more than we thought. There was fat everywhere. That is not smoke, that is someone who doesn't want to watch his restaurant. And we can see pretty easily that washing it, even if it's long, works.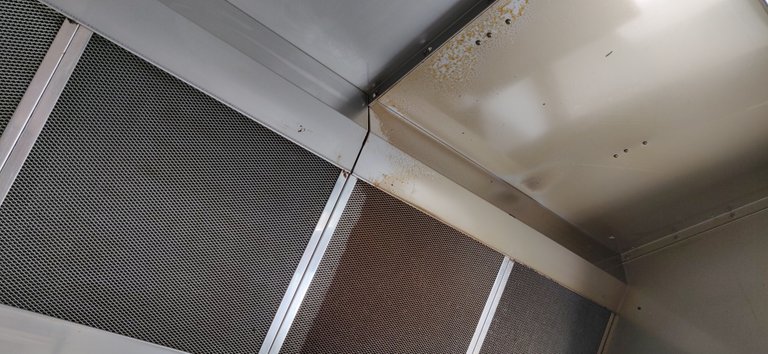 You can easily understand which part is the before and which one is the after 😅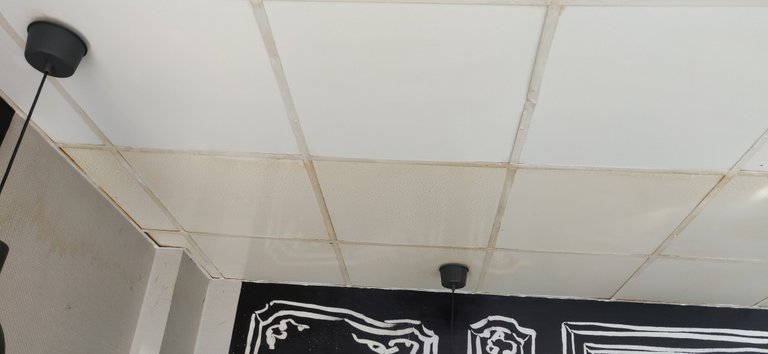 After washing everything for about 7 hours, with a barely too high temperature for me, I was really exhausted. And while is was supposed to last only today and tomorrow for a shorter day, we'll finally have to do a full day plus few hours on Friday.
That's a lot of work but I'm not complaining. That is also more money, and that makes more than 35 hours of work in the week and in France that means more money per hour !
After doing that I contacted the current owner of my apartment to tell them I want to move. I have until the end of August to find a new home. If I don't find a home like I'm looking for (big enough and with a big garden) bore September, I'll go back to my parents' house until I finally find something.
That would be helping too, if I live with them for a month,I can save more money, I don't have to pay as much food and electricity and than makes also one rent less to pay. Even if I would probably pay them some money for that.
Since I decided to move soon, I also started to clean up some parts that needed to be cleaned and tried to repair some things...
My shutters are broken since months now. There is supposed to be a little thing to block it when you lift it.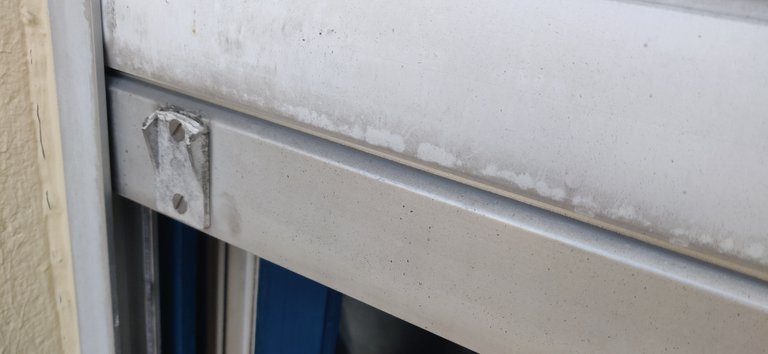 But as you can see this is broken. And tonight a friend of mine slept in my apartment but he left after me because I woke up earlier to go to work. When he opened the shutters, it went to high and blocked, it took me 20 minutes to get it back and be able to use it again. That's not the first time it happens. So I wanted to buy something to repair it and make it functional.
I went to the nearest supermarket and totally failed to find the thing I was looking for. I'll buy it tomorrow when coming back from work.. but I wanted to have a solution before really repairing it...
I was driking a Pepsi in a can, there were scissors next to me. I tried something, please don't judge me...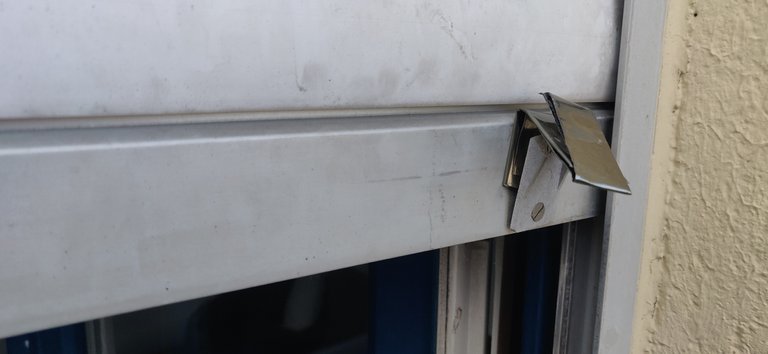 So here I am ! Now trying to find a house to live and have a great garden ! If I find it you can count on me to share as many pictures of the garden as I can ! You'll see each step of it !

Let's talk more about sports.
When I was going to the store, I wanted to buy the things as fast as possible. And I didn't want to use the car, so I ran. Way faster than I use to do when I go jogging, and made that, I don't know, 900 meters. That was not really a sprint but I know that 3 days ago It would have been impossible for me ! And here, when I bought the thing I wanted, I ran back to home.
It was really really agreeable to feel that I'm making some progress and my cardio is finally not as terrible as it was.

With the steps of today, using the app sMiles I made 21 satoshis !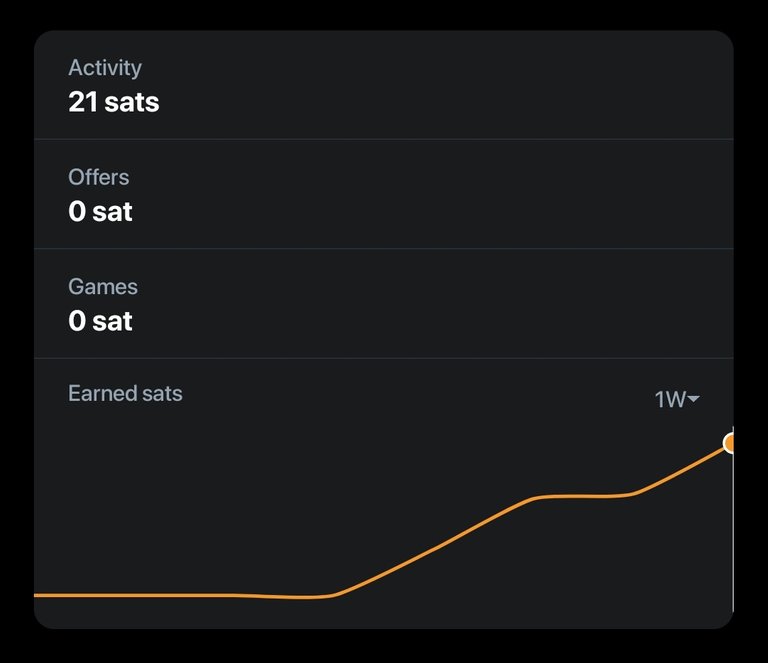 If you want to use sMiles and earn some Sats, you can download it with that link
To help me you can use my referral code : ykretz500
Bxb
And I'm also claiming the little #win of the day for making more than 10k steps before 10.p.m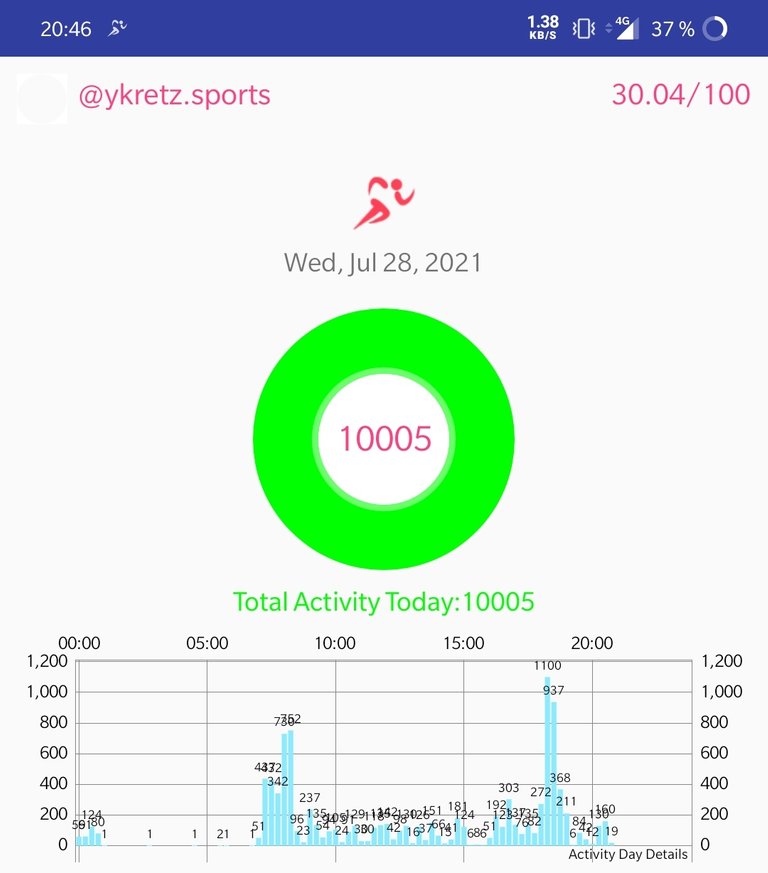 Join me on Noise.cash and read.cash and earn BHC for your posts and comments. Stake your earnings on Nexo and earn up to 8% APY in dividends.

Join me also on Publish0x
The website that rewards both readers and authors with ETH and ERC-20 tokens

Share your unused bandwidth and get paid for that with Honey gain

This report was published via Actifit app (Android | iOS). Check out the original version here on actifit.io




21078

House Chores, Running, Walking
| | | | | | |
| --- | --- | --- | --- | --- | --- |
| | | | | | |
| cm | | cm | | cm | |