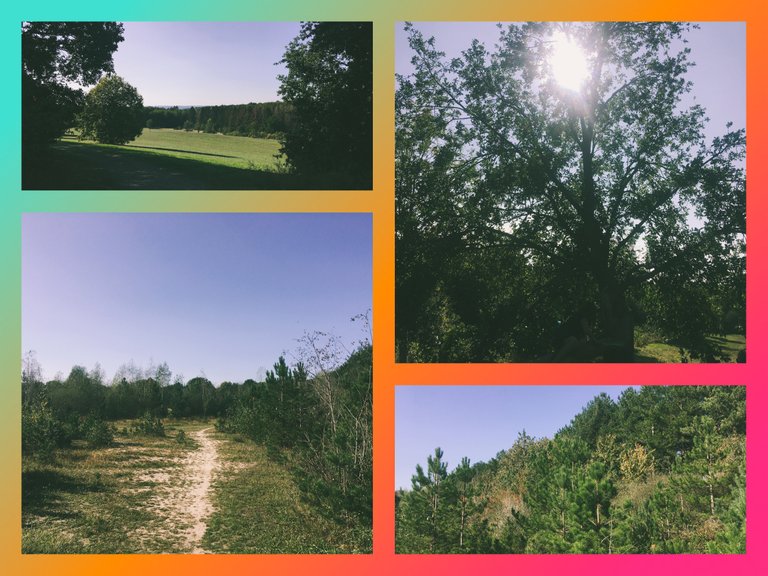 Hallo Steemians, HivePeople und Actifitter,
Der heutige Tag fing bereits mitten in der Nacht an, als die Polizei um kurz nach 2 Uhr bei uns geklingelt hat.
Die Frage, ob das unser Opel Meriva dort auf der Straße sei, liess mich schon erahnen, was passiert war. Allerdings wurde ich dennoch überrascht. Für gewöhnlich wird in aller Regelmässigkeit auf unserer Straße der ein oder andere Seitenspiegel abrasiert.
Diesesmal hatte unser neuer Nachbar Besuch. Der Besuch hatte das Auto abgestellt und vergessen, die Handbremse anzuziehen. Der nächste halt war dann die Stoßstange des Merivas von meiner Frau.
Nachdem wir die Schadstelle gereinigt hatten, blieb jedoch nur eine kleine Schramme. Wir fanden es jedoch toll, das er die Polizei gerufen hat, dass macht nämlich nicht jeder.
Also wieder hingelegt und ordentlich ausgeschlafen. Als ich dann morgens um 8.30 Uhr zum Bäcker gelaufen bin, habe ich dann gedacht ich gucke nicht richtig. Ausgerechnet der, der in der Nacht für die kleine Schramme noch die Polizei gerufen hat, dem haben sie in der Nacht den Seitenspiegel am Auto kaputt gefahren.
Leider habe ich den Nachbarn noch nicht sprechen können, ob der Fahrer sich auch bei der Polizei gemeldet hat. Ich glaube, das jedoch nicht.
Nach einem Faulenzer-Vormittag haben wir dann noch am Nachmittag einen Spaziergang durch den Wald sowie einem freigegebenem Truppenübungsplatz gemacht. Zumindest ein bischen Bewegung an siesem schönen Sonntag.
Das Wetter war heute für mitte September mal so richtig freundlich und hat alles gegeben.
So kann der Herbst gerne bleiben.
---
---
Hello Steemians, HivePeople and Actifitter,
This Sunday started already in the middle of the night when the policeofficer rang us shortly after 2 a.m.
The question of whether this was our Opel Meriva on the street gave me an idea of ​​what had happened. However, I was still surprised. Usually one or the other side mirror is shaved off on our street very regularly.
This time our new neighbor had a visitor. The visitor had parked the car and forgot to put the handbrake on. The next stop was the bumper of my wife's Meriva.
After we had cleaned the damaged area, only a small scratch remained. However, we thought it was great that he called the police, because not everyone does that.
So lay down again and had a good rest. When I went to the bakery at 8:30 in the morning, I thought I wasn't looking properly. Ironically, the one who called the police that night for the little scratch, they broke the side mirror on his car that night.
Unfortunately I have not yet been able to speak to the neighbors to see whether the driver has reported to the police. I don't think so.
After a lazy morning we took a walk through the forest and a cleared military training area in the afternoon. At least a bit of movement on this beautiful Sunday.
The weather was really friendly today for mid-September and gave everything.
Autumn can stay like this.
This report was published via Actifit app (Android | iOS). Check out the original version here on actifit.io




8112