#wednesdaywalk - Daily Hilight Reel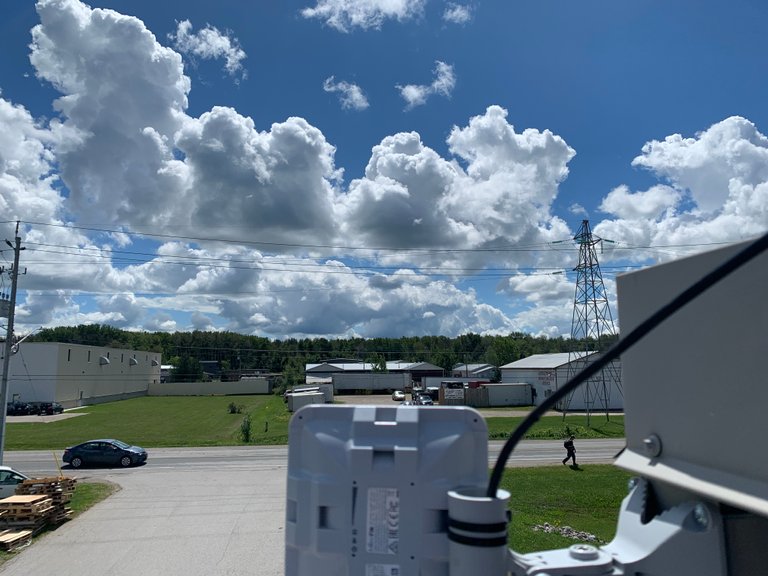 My day started out with my transformation into Cable Guy!!!! I do run @town-Crier Marketing with a couple partners but is still do some contract work on the side. This contract brings me to the tops of ladders installing internet for business and homes.
In the middle of February, it is not so much fun compared to nice mild and clear August mornings. I should assemble some of my shots into another ladders post with stories from my alter ego.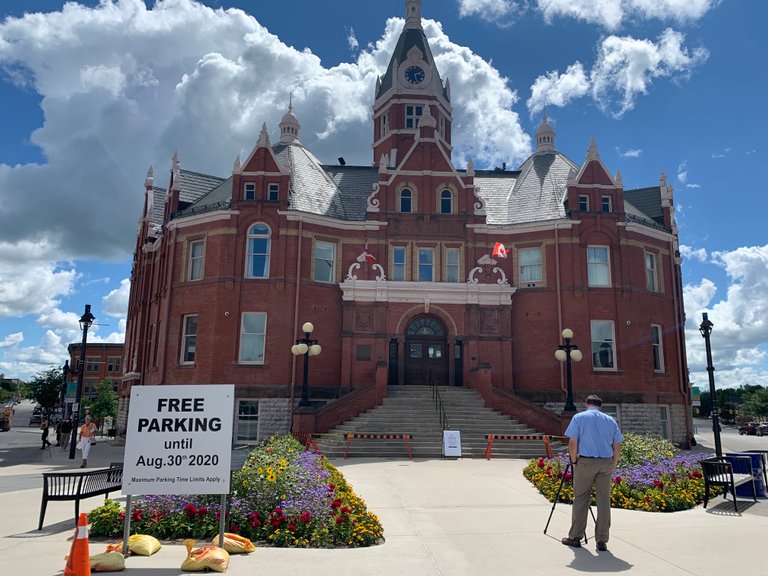 I had some running around to do in the city centre and the Wednesday walk and @actifit have inspired me to park and walk everywhere.
This is the front of city hall on a beautiful afternoon. Since the lockdown, there have been a distinct and refreshing lack of tourists and the city has made parking free to encourage locals to shop downtown. Good thing for me as I have had hundred of $ of parking tickets doing business downtown.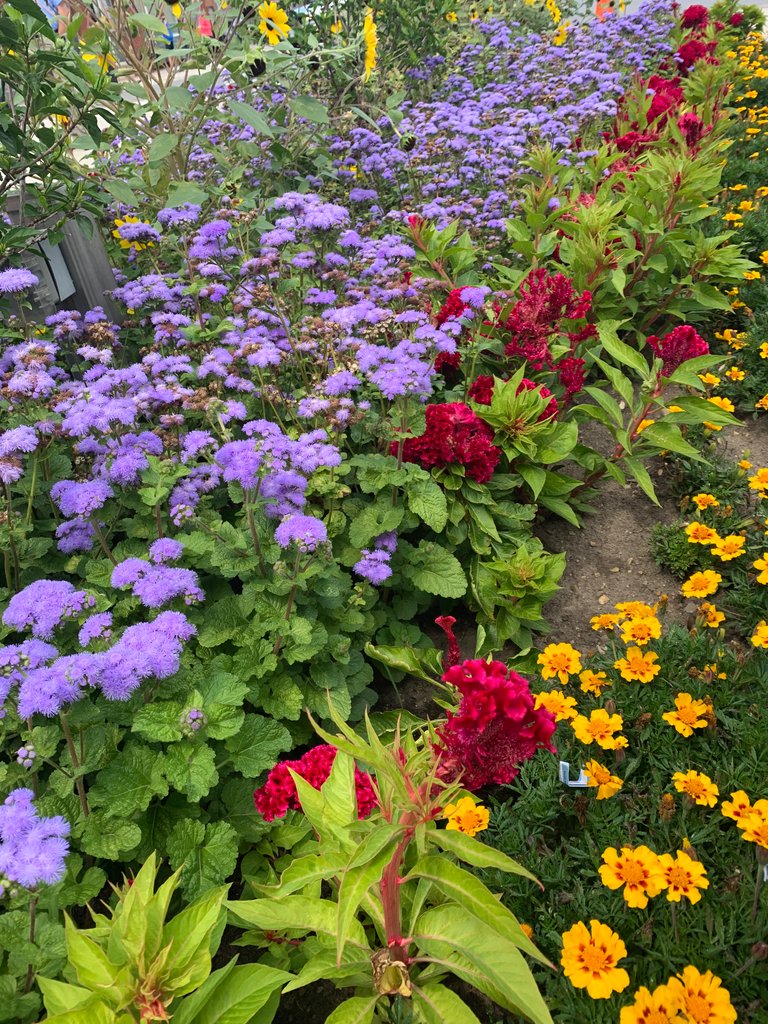 They haven't scrimped on the nice flowers and decorations though. Flowers are everywhere as if everything was normal.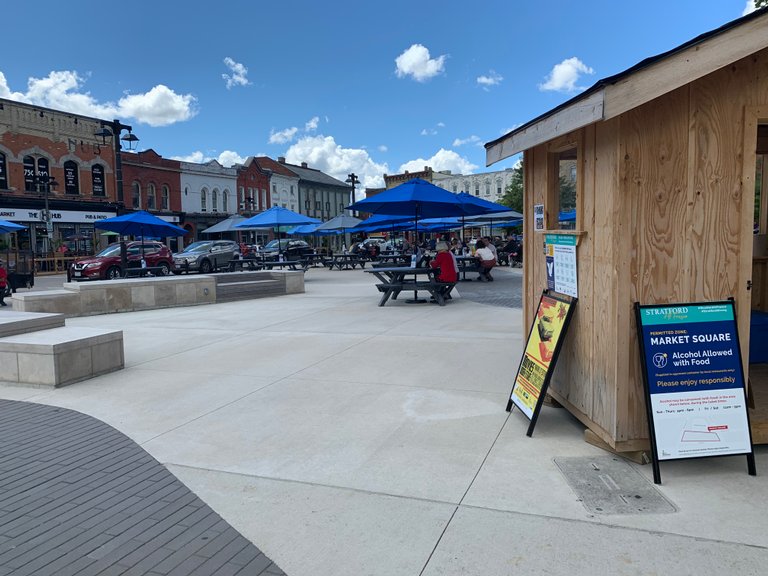 Not only is parking free, there is now drinking allowed in the city square! Not a byob thing though as you have to purchase it along with some food from one of the surrounding restaurants.
Nice day for a walk through the square.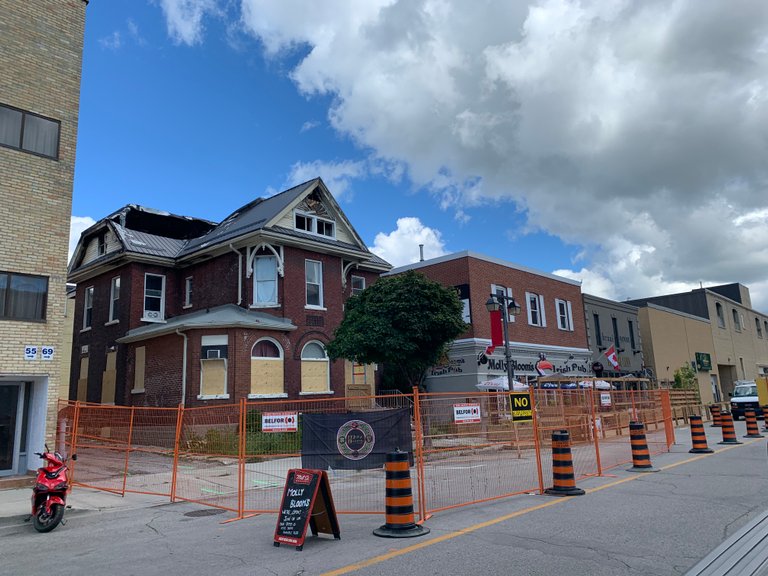 This is a few stories in one. Obviously, the walk is the important one as summer lasts about 2 weeks here and steps are what keep us healthy.
Second is the burnt out building which became news a couple weeks ago when it burst into flames. The first report was that some skids who lived there lit the fire. That morphed into someone lighting a couple skids in the alleyway and now there is outrage at the slow rescuing of some kitties who lived there.
The third story is the pub next door that was closed a week after the fire. It has reopened and built a nice outdoor patio so they can accommodate a few more mask wearing pub goers. They take names, phone numbers and postal codes so that they can track contact in case there is an outbreak of Covid.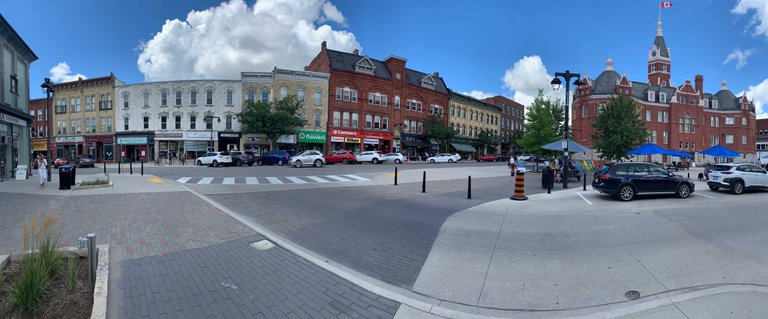 I must look like a tourist as I walk around our town and snap pictures. The hundred year old buildings around the square give each little town a bit of its character. Each of these have housed so many businesses over the economic ebbs and flows. Some really neat ones now and the business owners tend to be predominantly local and independent.
Back to a little local silliness. Do they park on the lawn in your town? I don't boast the lushest lawn in the hood but I would not drive my car into it. Maybe this is just an anomaly?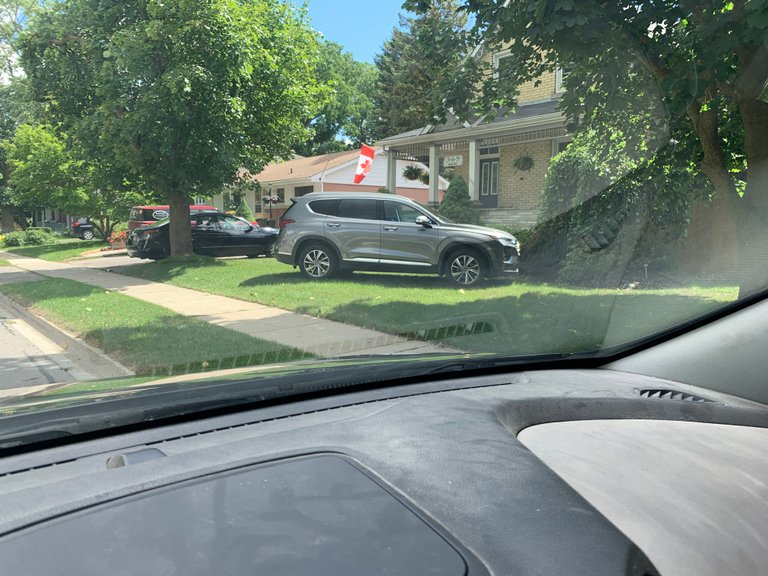 Nope. Just a few doors down is another. There was even one more on the same stretch which was a classic old car but I grew tired of snapping all the lawn Parker's.
I will make a mission of it some day and post my findings for my legions of followers.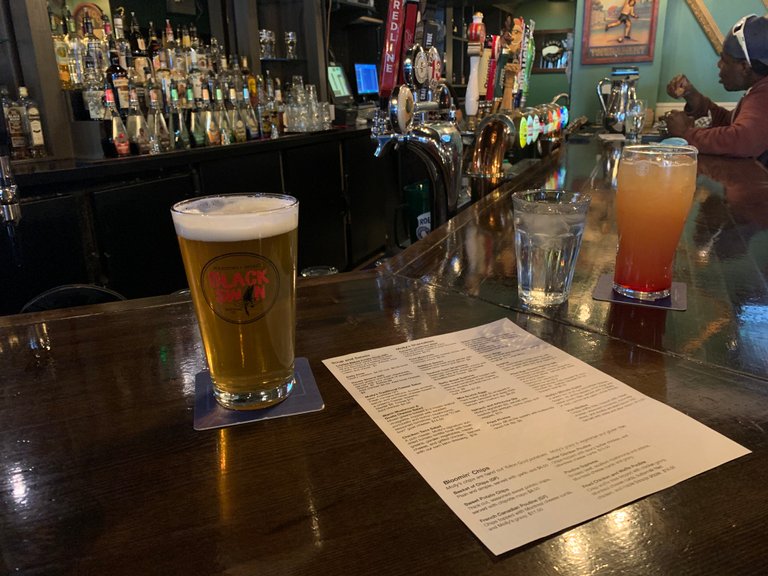 It was nice to get back in the pub for the first time in months. I brought my Shirley Temple loving little one with me and she was excited. She reminded me it had been since March that she had been at a restaurant. Doing so much business with restaurants, I didn't have much of an opportunity to miss them. I know most of the owners and menus so she loves to accompany me even to the simplest pubs. It was an Irish nachos kinda night.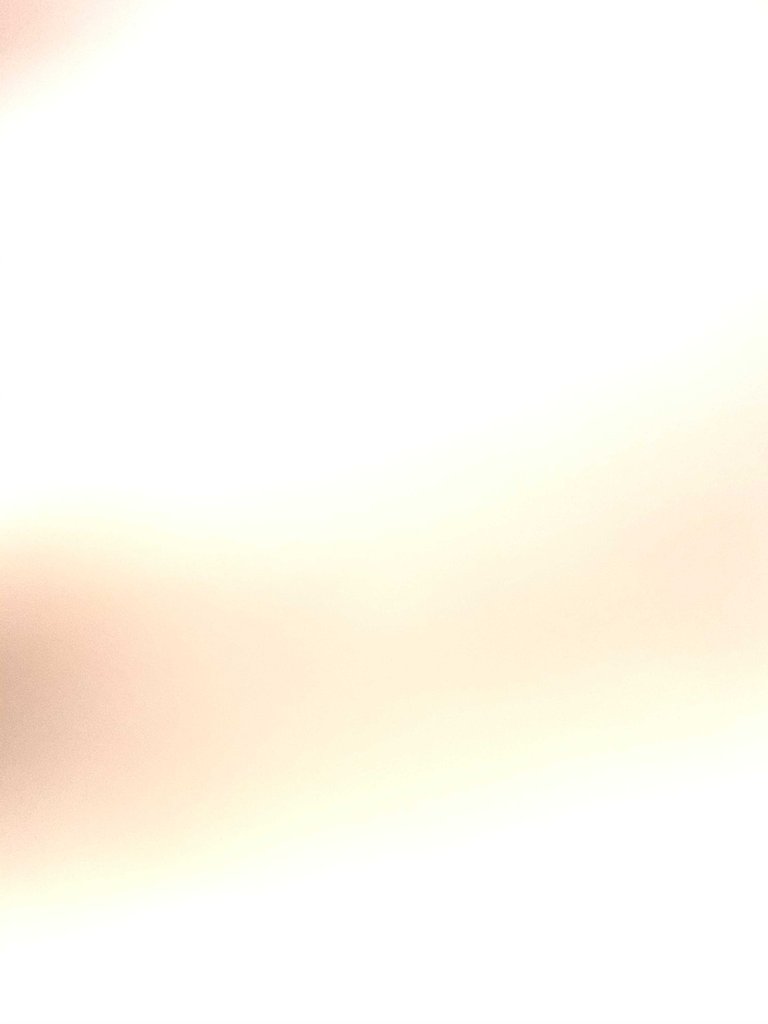 Not sure what this image is but it was as much a part of my 6.6k + steps as the rest. I would encourage you to use the #wednesdaywalk tag and snap a bunch of pictures of your walk. @tattoodjay is the leader of that one and he will forgive you if you walk on tues, post on thurs, or just get lots of steps in inspired by the movement. It is 30 minutes from weds so I will let this one rip.
Thanks for sharing a few highlights and going on the walk with me.

This report was published via Actifit app (Android | iOS). Check out the original version here on actifit.io




6653