The great question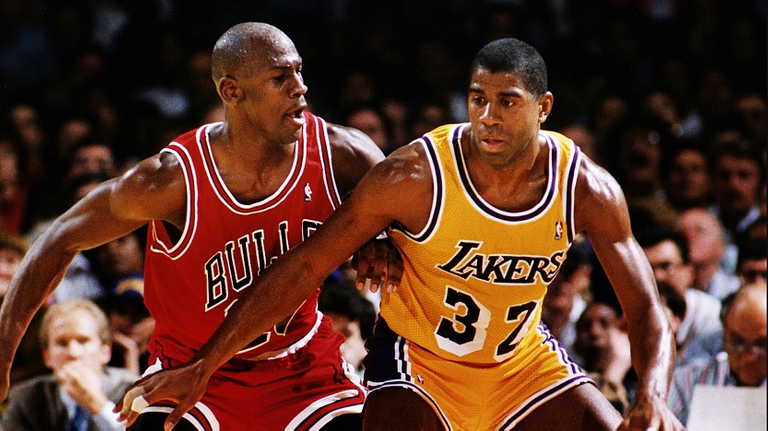 The NBA relies in large part on the great players who have participated in the games and reminds us of unforgettable performances, thus contributing to the magic and spectacle that engulfs the North American League and attracts all fans on earth.
There are two people who have made significant contributions to the NBA's sporting temptation of basketball fans anywhere on the planet are, without a doubt, Irvine Johnson Jr. and Michael Jeffrey Jordan.
Irvine Johnson earned the magic nickname for his unique, distinctive and creative basketball. Since then, there has only been one wizard.
As for Michael Jordan, he is the best basketball player of all time, due to his physical and athletic characteristics, he has always been known by nicknames like Air Jordan or His Airness of him.
Michael Jordan and Magic Johnson are the two best players in history. The two legends who changed the dimension of basketball and became world sports icons in the 1980s and 1990s are especially grateful for their on-court confrontation. Like the duel they lived in the end of the 90-91 season... or the game that was never played due to the rejection of the NBA.
A conflict left the idea of some businessmen who saw the possibility of a millionaire business facing the base of the Lakers and the point of the Bulls after the victory of the Chicago team in the 1991 Finals in 1991. This meant wearing the first ring of Jordan.
Lou DiBella and Seth Abraham proposed the possibility of facing two players on the court as if it were a boxing match. This idea was endorsed by Magic, and Magic was willing to participate from the beginning.
.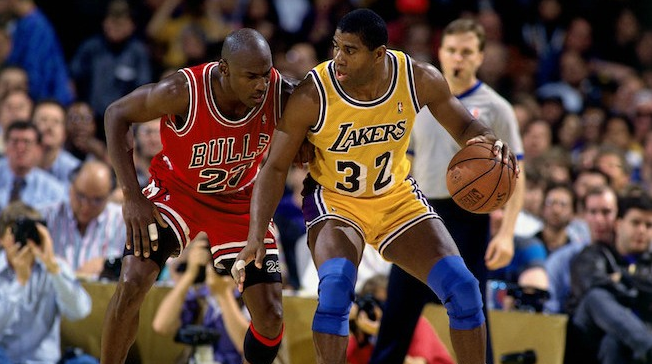 source
But this is the big question
In one against one, who would have won
Leave me a comment of what you think and the one with the most votes, would win since there is no way of knowing who would win.
Michael Jordan
Magic Johnson 1
---
---