DOES AGE MATTER IN THE NBA ?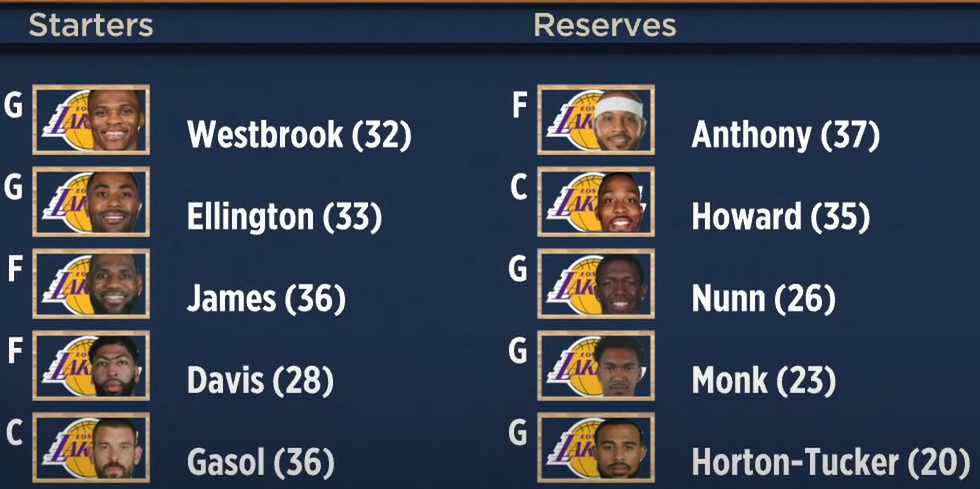 source
The Lakers are doing something fragile this season. Six guys in the rotation are over the age of 30. The remaining four below 30 with Horton-Tucker 20. I am sure he will play a lot of minutes this season. Lakers season will be interesting to watch how everyone will mingle to bring W night after night. Do not expect those guys to play 82 games this season. Worst they cannot play back to back game.
I know they will pass to a lot of game due to time management. I will not expect them to play crazy in the regular season and get injured. This is the big problem where AD shines like crazy. You LeBron getting injured quite often in the last couple years. The age factor is really hard on the NBA players. I wish they cut the season and add other Championship and keep it to 82 games. Keep it fun throughout the year by having a Championship sort of before the break in January all star break.
That way some teams will go after the first one or the last one. Keep it juicy all year around by giving the first one like Kobe trophy.
Adding Westbrook to the mix will elevate the roster and Lakers could be a problem child in the West. The East is now the best conference with 76ers, Bucks and the Nets. The Heat will have to prove if they are worthy to be there by adding Kyle Lowry.
Every night the dynamism in the NBA will be through the roof. No KL, PG13 can only do a little this season. They will play hard just to prove the Lakers, we are here but not so much in the long run. The Suns better act thing up cause when you lose in the Finals, folks forget about you fast. frank will have a hard work ahead of him, knowing injuries cannot be on the book due to fatigue and Lakers are the favorite this year in the West.
Are you confident they can play with the Suns this year?

---
---