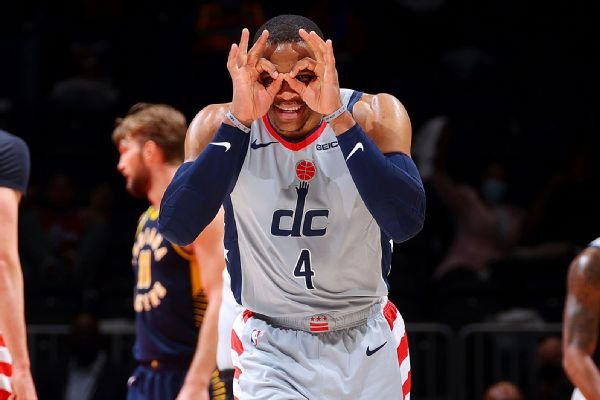 source
Draft day is the day you hear everything about a team move. I guess Lakers did make a huge move by bringing Russell Westbrook home. He is a California native. Having him on the team could make the Lakers look like a power of trio with Championships in mind. While Russell was added, Lakers lost some key players that you may be accustomed to.
Kyle Kuzma is gone. He uses to be a formidable player but he never play with his full potential. He is the remnant of the youths that sprung over Lakers before the arrival of AD. Harrell was never a fit from the beginning. he was a bargaining chip for trading purposes. Harrell always plays hard and give you buckets. Cadwell-Pope could be the guy they missed the most. Good three pointer and play defense. Hard to see how Russell will play better than three guys.
He is a star power. Having team up with LeBron and AD, that could bring him close to a Championship. So far KD got one and Harden is getting close with KD again. We will see. If Rus is consistent with the lakers he will bring 20+ points a night, 11 with rebound and assists. He is not young. He has to play smart and I am certain he knows what at stake by heading to the Lakers. More pressure in the West again. Klay will be back and you know Giannis is already back.
Congrats to you RW to the Lakers. The announcement will be done by August 6th.