WHEN IS KLAY BACK?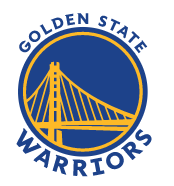 source
It has been a mere two seasons since we see Klay in action. I guess it is the same season KD played and left in the same Summer. Warriors as we used to see them changed for good. Klay has been a piece worth noting with Curry. They have played together for a while and won Championship. Having KD coming over give them more depth to keep the good going for couple more years.
It was a team to watch even though you may not be a fan. LeBron was doing his thing either Miami and then Cleveland. You will see these teams battling the Finals for many years. Klay was more a dormant player with sharp shooting accolade. He could take over a game before you know it. Kerr was having the best team at his disposal.
As always playing a lot of game can be detrimental to the body. 82 season games and playoffs where it is more physical could be a problem after a couple more years. You probably heard LBJ spent a million dollar to remain healthy during the Summer. He even once lost a lot of wait in order to control his body. So injuries are not good friends with athletes.
Klay has been out for two seasons. This season, he might be available in some games with reduced minutes. Hopefully Warriors should manage this season and make the playoffs. Klay should be ready to bring the party for the Golden State after two years of break. Warriors are not the same team since 2019. They are no longer young. Draymond, Curry, Klay are the most highlight guys on the team.
For this season, Iguodala will be back for the defense. I know they will move players to make space. Hopefully they can pull a run in the West where everything is pretty tight. Do you recall this year Warriors lost to the weird playoff match before the playoffs ?
So now no team wants to be place as 7,8,9. At least it will incentivize teams to do better.
Can't wait to see how this season will roll.


---
---