⭐️ Rising Star - Reached level 64. New goals for July and updates
Hello and welcome to all the readers.
Since last post, i have made a good progress.
Reached level 64 and Ego is down to 1%.
Starbit accumulation is also going good.
New goals:
The goal was to reach level 70 by end of june. That may not be possible, but will try to get closer.
I did accomplished my Starbits goal of 40000 starbits. That is good.
Now, it's time to create new goals for July
Level:
Goal is to reach level 75 and do my first band auditions mission.
Currently, i am on level 64
Starbits:
Goal is to accumulate atleast 150000 starbits. (minus the cost of buying 5 packs over the month of july)
Currently i have 53888 starbits.
custom shop missions:
Do atleast 4 custom shop missions in July.
player ranking:
Break into the 100 top players.
Progress Update: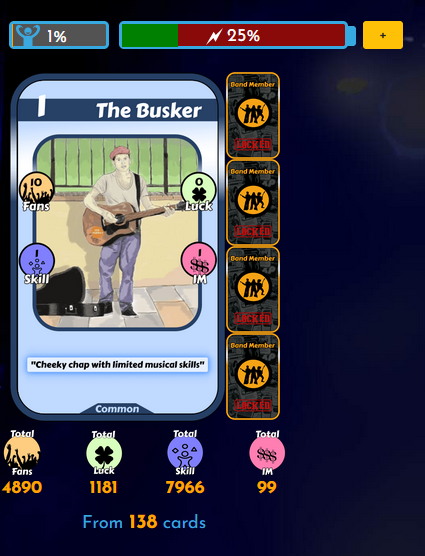 Skill - 2545 from cards, 5421 from lessons
Drunks - 4890 from cards, temporary 0
Ego from fans - 4890 (0 temporary drunks)
Ego from missions - 3227
Total - 8117
Luck - 1181
Cards - 138
Note: The current mission (shopping mall) may bring in temporary fans, which may change the Ego percentage.
Player Rankings:

---
Thank you for reading my post.
Have a nice day.
Farhad
[imfarhad]
---
---