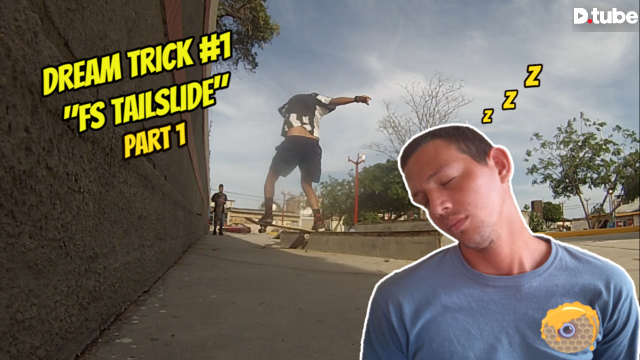 ---
Hello friends, welcome to another video for my channel, as you could read in the title, I have wanted to achieve this trick for a long time, and I say time to more than 4 years, it is incredible all the years that have passed and I still have not achieved the trick.
For a moment I thought that I am not ready for these tricks, I always tried the trick for 5 minutes and I told myself I will leave it for tomorrow and that is how all these years have passed.
As everyone knows or most who support me and watch my videos know that my father is going through a terrible disease, he has cancer and everything my father has to go through to overcome this disease goes through my mind.
He makes me pluck up my courage and put a new goal in myself, as a person, skateboarder, friend, dtuber, hive user, in not leaving for tomorrow what I can do today.
I can accept that many tricks I do not dare to do for fear of falling, but this is an extreme sport that is part of learning, so here is my first step to one of many tricks that I will be willing to learn, most of all for me, for my father and for the community.
@knowhow92 I'm happy that I at least managed to make the figure, but it didn't roll, will there be any wax missing? Do you think the last shots even though it won't roll, are they okay?
I promise the following video to achieve it as a matter of place, I hope you enjoy the video friends.
SKATEBOARDING-NEVER-DIE.
---
▶️ DTube
▶️ IPFS