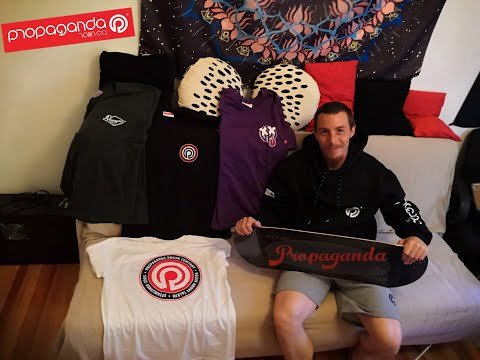 ---
Yoooooooooooo what's up guys?
It's been an awesome day for me today cause I received a package from my #skateboarding sponsor #PropagandaRollinCo (https://www.instagram.com/propagandask8).
THANK YOU PROPAGANDA!
I wanted to share my happy vibes with all of you so I recorded the #unboxing procedure. As usual, Propaganda took care of me and sent me a ton of stylish stuff! Thanks once again yo!
Thank you all for watching and supporting me my friends, means a lot.
If you want to watch some skateboarding check out #SkateHive, our skateboarding community on Hive platform in which YOU actually own your content and earn money for it!
Here is the link :
Create your Hive account, log in to Peakd.com and share your skateboarding content with us today!
---
Music : Music unboxing [] for content [] (no copyright)
---
Find me Here
Hive : https://peakd.com/@knowhow92
Dtube :