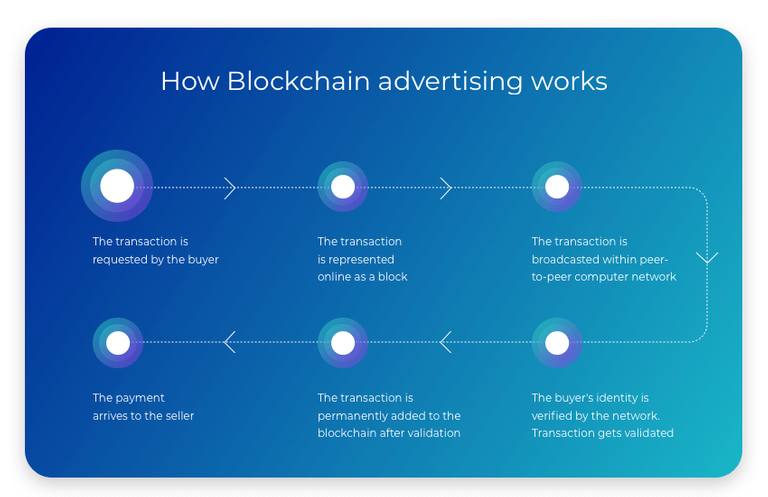 Marketing as a sector to be revolutionzed by blockchain
There are several companies already that use blockchain technology for advertising or loyalty programs.
Of course blockchain technology is still in its infancy, but we see here on Hive that it can offer great potential to change advertising for the long term.
Advertising often has a bitter aftertaste. The normal consumer does not want to be interrupted for 30 seconds during an exciting YouTube video (sure 3speak videos would be more appreciated from blockchain fans) just to watch a spot about a new toothbrush or to constantly bump into ads while scrolling through the Facebook or Instagram feed.
Question is if the potential will lead to a lasting change in advertising and reduce its often negative associations. According to the German organization of advertisers blockchain is aimed to create more transparency, efficiency and thus trust in the digital advertising ecosystem, which is becoming increasingly confusing. But it needs drivers. Here an example from the Sports marketing area that show how technology enriches marketing.

FC Barcelona soccer club
Barcelona has announced that it will work together with blockchain start-up Chiliz - the club has launched its own crypto token called "BAR", which is based on Ethereum.
By the token they achieve an important target to validate a vision of fan loyalty and monetization."
How the concept works: Fans of FC Barcelona are rewarded for their participation in promotions on the App Socios Barca-Tokens, which they can redeem for exclusive merchandise and events.
This example shows how companies can also rethink loyalty programs. This allows many target groups to be reached, especially the Y and Z generations and all crypto fans. Every company operating in the B2C environment gains a new interface to the customer with block chain technology and creates additional added value for itself.